A Family, Beauty, Health and Lifestyle Blog
Today marks the beginning of the seven-day countdown to the last day to ship items, ensuring that they'll arrive before Christmas. GourmetGiftBaskets.com, a top national online gifting company, will send gifts up until 4:30 p.m. on Saturday, December 22 and maybe even later if the carriers will allow. In years past, diligent members of the GourmetGiftBaskets.com team have been known to chase after UPS & FedEx trucks or even drive up to their terminals, packages in hand, to deliver as many last-minute gifts as possible to destinations country-wide -- just in the nick of time. In all likelihood, this year will have its own set of legendary stories as final gifts are packed and shipped.
Because the big holiday is on a Tuesday this year, procrastinators think they have another weekend to dilly-dally. That leads to even more procrastination than usual among shoppers, which was anticipated at GourmetGiftBaskets.com. The online gifting giant has seen more later-than-usual purchases this year than ever and they're expecting a tidal wave of truly last-minute online shoppers next week. The last time Christmas was on a Tuesday, in 2012, the company experienced the same rush of procrastinators logging in, trying to find items that were not already sold out!
Knowing the trends as well as they do, GourmetGiftBaskets.com's gifting experts made sure to introduce 100 new items this year to their vast selection of everything from gourmet food baskets, towers, and suitcases to crates, cheesecakes, and mouth-watering popcorn combinations. And while they are well-stocked and ready for this year's final holiday push, they have already sold out of 15 items and many other offerings are flying off the shelves. So, procrastinators, the sooner you can get on over to GourmetGiftBaskets.com and place your order, the better!
"One of the best parts about our 'We're Here For Procrastinators Week' is that procrastinators don't need to surf the web, going to dozens of sites just to find something nice for everyone on their list," said GourmetGiftBaskets.com's Vice President of Sales & Marketing Jason Bergeron. "They just need to go to GourmetGiftBaskets.com and take care of everyone on their list in a matter of minutes. Our one-stop-shop is the perfect place to get something for business associates, kids, parents, sisters, brothers, uncles, aunts, grandfathers, grandmothers, teachers, cat sitters, dog walkers, local police and fire personnel, and anyone else. We really do have something delicious and smile-inducing for everyone."
In fact, the top-selling gifts this year would be quick and easy selections for many people. They include the gorgeous Christmas Classic Gift Basket , a top seller for several years, the Happy Holidays Snack Gift Box , and the fun and festive Gourmet Holiday Sleigh Christmas Gift Basket . Many people just love the adorable sleigh in this gift, which has become a wonderful keepsake item.
Procrastinators in a real rush can jump-start their shopping by going directly to GourmetGiftBaskets.com's Christmas Gift Baskets page , which has many seasonal items to match any budget. That page alone has more than 20 items under $35.
To see the full selection of hundreds of delicious and delectable gifts, go to GourmetGiftBaskets.com now and place that order. Happy Shopping!
ABOUT GOURMETGIFTBASKETS.COM
GourmetGiftBaskets.com was founded with family values and the desire to provide exceptional gifts for all of life's special occasions. What began with two family members in the basement of a flower shop has exploded into a multi-million-dollar company recognized multiple times by Inc. 500, Internet Retailer, Enterprise Bank, and more, while still remaining true to its core values of exceptional gourmet ingredients handcrafted with care. The company has built its reputation on the quality, beauty, and diversity of its offerings along with service that includes same-day delivery of some gift baskets.
Gift Me Something Redefining the Gift Giving Experience
Just in time for the holidays, new app inspires users to give more meaningful, personalized gifts
Embracing the belief that it's better to give than to receive, the new Gift Me Something app is redefining gift giving for friends, family, co-workers and everyone in between.
Gift Me Something is a social network that allows friends and family to create, share and suggest gift ideas. Whether creating wish lists for themselves, charities, friends, families or others, Gift Me Something enables users to consolidate wish lists in one place – while inspiring people to think outside the box for more meaningful, personal gifts.
"Gift Me Something redefines gifts not just as products, but also as favors, experiences, self-help, self-fulfillment, generosity, donations and more," said John Weeden, founder and CEO of Gift Me Something. "Gifting and sharing, even to yourself, engenders gratitude and a healthier approach to our surroundings and interaction with our world."
Gift Me Something's app simplifies gift idea collation by allowing individuals to:
Create gift lists, bucket lists, shopping lists and share them with friends and family
Snap and post photos of geo-localized experiences, locations, venues, products and just about anything you can dream of to share with their network as part of their wish list creation.
Create wish lists from around the globe with a single click
Gifts can be organized into wish lists for individuals for specific categories, with the ability to add, edit, or delete as needed. Sample wish lists include:
Special occasions such as holidays, birthdays, weddings, anniversaries or
Cause-related lists and ideas for giving to various non-profits or charitable donations
Ideas for party themes including decorations, food and beverage
Hobby lists featuring supplies and experiences
The app is available to download through the App Store or through Google Play.
For more information, visit www.gift-me-something.com
GIFT IDEAS FOR THE GIRL WHO IS:
Chic, classy, and would much rather be in Paris
Erborian Glow Crème ($42, Sephora.com)
This multi-benefit crème primer combines Korean ingredients with French luxury to create the perfect all-over illuminator, highlighter, and makeup base. The lightweight crème will help skin glowing through the winter as it gives the skin a pearly radiance, and the licorice root extract in the formula helps leave the skin brighter looking.
Goutal Paris Alcohol-Free Waters ($100, us.goutalparis.com and Goutal Paris NYC boutiques)
For over three decades, the house of Goutal Paris has created luxurious long-lasting fragrances packaged in elegant, chic glass bottles. This year, the house created a delicate alternative to its best-selling scents called Goutal Alcohol-Free Waters – and the white glass bottle that distinguishes the line is a French girl's vanity dream. The Waters contain natural ingredient, incredibly gentle when used on the body, hair and clothing, and are safe for sensitive skin. Scents include: Eau d'Hadrien, Rose Pompon, L'Ile au Thé and Songes.
Goutal Paris Crème Universelle ($90, us.goutalparis.com and Goutal Paris NYC boutiques)
Treat yourself with this delectably smooth cream, enriched with shea butter and oil, as it effortlessly seeps into the skin to protect, repair and deeply nourish it. The crème was uniquely created to flatter fragrance – thus intensifying and helping extend their scent.
Lauren B Beauty - Summer in Provence ($18, Laurenbbeauty.com)
This serene blue/purple nail polish gives nails a certain je ne sais quoi and was inspired by the French countryside's blooming hydrangeas, lilacs, pungent rosemary, and iconic lavender.
Don't panic! There are still several weeks left to find the perfect holiday gifts. And stocking stuffers? Yes! Here are a few of my favorite gift ideas for beauty lovers like myself! (And a sneak peek at what my daughters will be receiving in their stockings!)

Enjoy a spin on the traditional lump of coal this holiday season with the beauty essentials that everyone will love - whether they've been naughty or nice! Bioré Charcoal Products are the perfect stocking stuffers to pick up during your holiday shopping trips. The invigorating scents of peppermint pays homage to the holiday season while having a fun twist on giving them the gift of char-"coal" that also cleans and smooths skin.
Bioré Charcoal Cleansing Micellar Water ($6.99)

Bioré Charcoal Whipped Purifying Detox Mask ($6.49)

Bioré Pore Penetrating Charcoal Bar ($6.49)

Bioré Self Heating One Minute Mask ($7.99)

Bioré Deep Cleansing Charcoal Pore Strips ($6.49)

I love all of Bioré's Charcoal Products! My favorite new one is the Charcoal Cleansing Micellar Water. I absolutely love it, because there are times when I am camping, or that I don't have time for a shower. I simply soak a cotton ball or washcloth with this amazing cleanser, and wash my entire face with it. It safely and effectively removes every trace of makeup. My skin is left feeling refreshed and deeply cleansed!
Available at select food, drug and mass merchant stores
Give a practical present with winter-fighting products from Uncle Bud's Natural Hemp:

Uncle Bud's is a new hemp-healthy brand that specializes in skin care, personal care and pain relief products.
Uncle Bud's Belize Seaweed Detoxifying Mask ($2.99): Detoxify and moisturize your skin with this creamy, agave-scented mask, formulated with seaweed and antioxidants that leave your complexion radiant, fresh and intensely hydrated.
Uncle Bud's Hand & Foot Cream ($15.99): This powerful, fast-absorbing cream is specially formulated with moisturizing ingredients to help soothe and restore dry, flaky skin on hands and feet.
Uncle Bud's Bodywash ($15.99): This coconut-scented formula is made with a blend of powerful antioxidant ingredients, cleansing, refreshing, and restoring skin to leave you with a hydrated and radiant complexion.
I recently had the chance to try out Uncle Bud's products, and I am IN LOVE! The detox mask is such a luxury! These colder temperatures have made my skin look so dry and unappealing! After one use of this highly moisturizing mask, my skin looks supple and radiant!
The hand and foot cream is wonderful, too, because my hands and feet were extremely dry as well, and now they feel soft and nicely hydrated.
Uncle Bud's Bodywash is one of the best bodywashes I have ever used because it turns into a rich, sudsy lather that is perfect for shaving my legs. And it smells like coconut! It is so luxurious!
Available at Walmart and GNC nationwide, select Big 5 locations, and Amazon.com.
Find your favorite scent with this LAVANILA trio of hand-crafted, roller-ball fragrances. Each exquisite scent infuses organic sugar cane alcohol with a beautiful blend of pure essential oils for a luxurious experience that is gentle on sensitive skin. Wear individually or layer for a signature scent. Set includes 3 x 5ml roller-ball fragrances $20 ($45 value)
vanilla coconut Paradise Found: Creamy coconut, Tahitian tiare flower and Madagascar vanilla.
pure vanilla The Perfect Vanilla: Warm Madagascar vanilla, sheer freesia and creamy tonka bean.
vanilla grapefruit Sparkling Citrus: Juicy pink grapefruit, fresh lime, cedar wood and Madagascar vanilla.
I am a huge fan of Lavanila fragrances. They all smell so uplifting and delightful! I keep one of each fragrance on my car, purse and in my bathroom to freshen up whenever I feel the need to smell beautiful.
KORRES Hydrating Luxury Hand Cream Trio ($27.50; Value: $48.00, HSN and KorresUSA.com): Relieve dry hands with rich yet non-oily botanical extracts in a mix of floral and fruity scents to leave skin soft and supple.
Bergamot Pear Hand Cream : There's nothing quite like biting into a perfectly ripened, juicy pear. Carry that refreshing experience with you every day by lathering your skin with this beautifully scented, luxuriously hydrating cream.
Guava Hand Cream : Invigorating blend of tropical fruits rich in a luxurious hand cream to deeply soften, smooth, and nourish the skin.
Water Lily Hand Cream : A hand cream that deeply moisturizes and nourishes skin. Formulated with shea butter and natural vegetable oils, this luxurious cream is the perfect remedy for dry skin.
These lovely hand creams are the best! I keep one in each of my purses and in my care. The fragrances are intoxicating, and my skin is protected from the elements. My hands have never been so soft!
KORRES Greek Beauty Sleep ($24; Value: $51, Sephora and KorresUSA.com): Get glowing, bright skin by morning with this vitamin-rich Wild Rose duo.
Wild Rose Vitamin C Active Brightening Oil : Filled with real rose petals and rich in fatty acids and vitamins A and C, this ultra-concentrated oil rejuvenates your skin, repairing the look of fine lines while improving the skin's overall tone and texture.
Wild Rose Vitamin C Brightening Sleeping Facial : Wake up to a bright, revitalized complexion with this overnight facial that targets dull skin with Wild Rose Oil, vitamin C, Hyaluronic Acid, rosewater and hydrating Imperata Cylindrica Extract.
For youthful, radiant and flawless skin, Korres Greek Beauty Sleep products are the best! I use it all the time, and my skin looks forever young. This year, my daughter (who is 20 years old) asked me for a night cream for Christmas, and guess what she is getting in her stocking?) I know she will love this gift set!

The best gifts you can give to someone that you love is a gift from the heart. With Collage.com, you can create gifts that are made with not only the love in your heart, but with photos of cherished memories. These are the types of gifts that keep on giving.
I was having a hard time coming up with gift ideas for a few of my family members this year, and so I decided on a Collage.com Custom Photo Blanket. With a custom photo blanket, my loved ones will not only be reminded of special memories that we have shared when they look at the photos I chose, they can also feel 'hugged' by me when they wrap the warm fuzzy blanket around them.
Photo Blankets Turn Warm Memories Into Cozy Afternoons
Collage.com is America's number-one photo blanket destination. They make it easy to print your favorite photos on a soft, cuddly blanket that we guarantee you'll love. Upload photos from your phone, Facebook, Instagram, or your computer in seconds—and wrap yourself in your favorite memories on ultra warm, super soft fleece. See why hundreds of thousands of customers have turned to Collage.com photo blankets for an amazing custom gift, or just a perfect addition to the living room. It is so easy and fun!
Printed-to-order in the USA, each Collage.com blanket is made with incredibly soft, machine-washable Arctic fleece, and created using a special dye-sublimated process to keep your images sharp and bright. These photo blankets have been hailed as a perfect gift by everyone from "Good Morning America," to "The View," to AARP: The Magazine, Forbes, Mashable, and Buzzfeed. Every purchase is covered by Collage.com's Just Right 100% satisfaction guarantee.
There are four delightful photo blanket styles you can choose from, which include Fleece, Sherpa, Printed Woven and Woven Image.
While I am waiting for my latest Collage.com order to arrive, I wanted to show you the photo blanket that I ordered for my son, Braxton last Christmas. It is made from the softest fleece. Braxton has slept with it every single night for a year, and it is still in perfect condition (even after several washes!) Braxton loves the sweet memory of when we went to Universal Studios and met Sponge Bob, so this blanket gift was the perfect gift for Braxton.
Get started on your custom blanket here!
Giveaway
Enter to win! One winner will receive a gift code to create a custom blanket of their choice from Collage.com. (up to a $300 value.)
How? It's easy! Just fill out the Giveaway Tools form below. Good luck!
---
*Product received. All opinions are my own.
The mad dash to get all the holiday shopping done has officially started and while it can be overwhelming to get the perfect presents for everyone on your list, the solution comes in the form of gifts courtesy of the Amazon Rainforest. Surya Brasil, the vegan, cruelty free, Brazilian based brand has got you covered with the perfect stocking stuffers:
Exotic Animals Nail Polishes - Named after exotic animals from around the world and inspired by nature's vibrant colors, this range features 16 polishes in unique colors that leave your nails feeling beautiful and healthy. The collection also includes a Base Coat, Extra Shine Top Coat and an Oil Dryer to provide a strong foundation, long lasting color and extra protection for your nails
Vegan Tinted Lip Balms - Providing your lips with a treatment to keep them smooth, soft and hydrated these lip balms moisturize, nourish, restore elasticity and are the perfect middle ground between lip care and lip color. The range comes in 6 unique flavors including Blood Orange, Coconut Nectar, Pink Grapefruit, Pomegranate, Sugared Fig and Vanilla Dragon Fruit.
I cannot believe that the holidays are already upon us! This holiday season, Tony Odisho brushes, shampoos and conditioners are the perfect stocking stuffers for your loved ones. With an affordable price point and high-quality product developed by the man behind the chair, Tony Odisho, these products below make the ideal gifts for this holiday season.
Small/ Medium/Large Round Copper Brush
Get your style on with this Round Copper Brush line. Inspired by the timeless beauty and elegance of French copper cookware, we are proud to introduce the newest addition to the Ostia Collection, our Round Copper Brush this brush is the ideal styling tool! Available in three sizes, the pPure copper core retains and distributes heat evenly for a smoother and healthier finish to your style. The extra-long bristles and boar strip work together to create the perfect tension for styling, while the seamless handle guarantees a snag-free blowout every time! Tourmaline bristles withstand heat and prolong the life expectancy of the brush. You will love the results when you use the Ostia Collection Round Copper Brush line line! Available in 3 sizes. to get your style on!
Looks chic and elegant

Inspired by French Copper Cookware

Copper core distributes heat evenly- leaving hair healthy and smooth

Extra-long bristles and boar strip work together to create the perfect tension

Tourmaline bristles withstand heat and prolong the life expectancy of the brush

Seamless, snag-free handle

Small/ Medium/Large Paddle Brush
High quality mixed bristle brush

Creates a silky, smooth style

Bristles are strong enough to detangle extensions and natural hair, but gentle enough to smooth through keratin protein bonds

The perfect blend of boar and nylon bristles makes this brush strong enough to detangle extensions and natural hair, but gentle enough to smooth through keratin protein bonds. Great for all hair types. I love this brush! It is perfect for brushing through after I apply my leave-in conditioner. It helps to evenly distribute it so that my hair can achieve a uniform application.
Gentle Moisture Shampoo 8oz
Ideal for natural hair and hair extensions

Sulfate, paraben, and sodium chloride free

Color- safe formula

Cleanses and stimulates hair and scalp

Improves hair elasticity and shine

Improves hair and adds shine, cleanses and stimulates hair/scalp

Eleven distinct botanical extracts impart vital moisture while delicately restructuring hair for a clean, manageable finish. The rich, color-safe formula is sulfate, paraben and sodium chloride free. Ideal for both hair extensions and natural hair.
Intense Conditioner 8oz
Smooths and hydrates

Increases hair strength and elasticity

Anti-inflammatory for scalp health

Restores hair's natural texture, glow and luster

Strengthens hair shaft

The Ostia Intense Conditioner is a nourishing daily conditioner that deeply moisturizes, strengthens and improves the elasticity of the hair. This naturally gentle formulation adds softness, manageability, and shine to all hair types- especially color treated, keratin treated, and human hair extensions. This alcohol-free formula is infused with vanilla bean for a fresh, natural fragrance.
Ostia Collection 3-in-1 Mist
The power of three. Detangle, shine, protect. This vitamin-packed mist leaves hair soft, healthy and manageable without adding weight or buildup. Created with Titanium Dioxide to block damaging UV rays, jojoba oil to moisturize, and Dimenthicone for heat protection, the 3-in-1 Mist provides intense protection for your natural hair or extensions. I am IN LOVE with this amazing hair mist! I spray it all over my damp hair after I wash and towel dry it. I then brush it throughout my hair with my paddle brush. It leaves my hair soft, shiny, healthy and divine! This 3-in-1 Mist is my newest hair care obsession!
For more information, please check out tonyodisho.com
More about Tony Odisho:
Tony Odisho, President and Founder of Tony Odisho, began his career in Rome, Italy, where he studied cosmetology at the prestigious Marelena Academy. Young and ambitious, Odisho immigrated to the United States determined to bring the best beauty practices from Europe. He was promptly hired by L'Oreal Professionnel to work as an educator and color expert. Tony then opened his acclaimed salon and spa, Exsalonce, in Roscoe Village, Chicago. Tony's reputation as a master extensionist and businessman landed him an executive position for a major hair extensions brand. In 2009, Tony saw the need for his own line of high end hair extensions. He created Tony Odisho , offering the best quality extensions and everything needed to apply and care for them. Tony Odisho, Beauty for Life. Tony Odisho is still a master stylist and a member of the prestigious Intercoiffure America-Canada.
The holidays are approaching quickly! I tell myself every year that I am going to have my Christmas shopping done by December, but I never do! I am always doing last-minute shopping.
I also find myself getting overwhelmed with finding that perfect gift for my loved ones. Kids especially, are hard to shop for. Trends come and go, and kids are often not interested in anything besides video games these days.
I have compiled a few gift ideas below of toys that I know a child will enjoy and actually play with, rather than toss it aside after one use.
WHAM-O- The original creator of the Hula Hoop®, Slip N Slide, Frisbee®, and more, is launching an online shop this winter...and it will be fully stocked with all our original childhood favorites. Check these out
I grew up with WHAM-O toys, and I have made many happy childhood memories using my slip-n-slide as well as my hula hoop. I am getting my son, Braxton the Air Thunder Foam Sled for Christmas this year because I have heard we are getting a lot of snow. Plus, we have the greatest sledding hills in our backyard!
MILK & SASS - The patented Macaron for Hair® is part high-end detangler, part travel mirror, and entirely Parisian-chic.
Dreamed up by the candy-inspired premium hair accessory brand Milk + Sass®, the Macaron for Hair® introduces a detangling brush and mirror compact that is every bit as novel as it is functional.
Macaron for Hair brings a fun, fashionable, and travel-friendly edge to the typical detangling brush. Amazingly effective, it introduces faster, damage-free detangling for all hair types. Available in a rainbow of flavors.
Holiday edition golden Macaron for Hair available in November.
Available in Urban Outfitters nationwide this week!
Starts at $12.99
Most little girls seem to love combing their hair, and this amazing brush helps you to untangle your hair without pulling or breaking your strands. I love mine! It truly gets out those horrific rat's nests that I often get. This Milk & Sass detangling brush would be the perfect stocking stuffer!
HOBBYTRON.COM – HobbyTron is the largest online retailer of drones, remote control toys, airsoft guns, and more.
I am getting my son this really cool Spider-Man Herocopter Helicopter. I think he will really enjoy it. (The Spider-Man Herocopter Helicopter is available on HobbyTron.com for $49.95, typically $79.99 on other sites.)
REAL COOKING PRINCESS CAKES- Real Cooking's Princess Cakes Deluxe Baking Set empowers kids to create, bake, and design their very own princess and fairy doll cakes using fresh ingredients.
Real Cooking's Princess Cakes Deluxe Baking Set fosters creativity, confidence, child/parent/sibling bonding, develops life skills, is a great party activity, and is way more fun (and rewarding) than playing videos games or watching TV.
Each set includes all the essentials you need to create two princess cakes. All tools (including kitchen utensils), mixes, frostings, and decorations are included in the kit. Just add fresh ingredients like eggs, butter, and milk. Delicious marshmallow-based fondant molds the dresses.
How cute is this baking set? This would definitely be the perfect gift for a princess-loving little one, and a bonding opportunity for Mommy and Daughter, or whoever wants to help create this masterpiece!
Don't forget! Valentine's Day is around the corner! Look here for more hints to help you find great gifts!
Still have people to shop for? Don't worry! Touchstone has some great gift ideas that will allow you to find the perfect gift for everyone you have left to buy for! Below are my top picks:

Flying Dogs by Julia Christe
An expansion of the photo essay that went viral and was featured everywhere from the Guardian to the Huffington Post and Today Show, this fun and stunning photography book captures adorable dogs from a unique perspective: mid-air. This hilarious collection of photos is perfect for any animal lover. And never fear! Vets and the dogs' owners were always on site. So cute!
Life Works Itself Out (and then you nap) by Keiya Mizuno and Naoki Naganuma
A runaway bestseller in Japan, now available in English for the first time, Life Works Itself Out is an unforgettable collection of adorable cat photos and sage life advice that will appeal to fans of Texts from Mittens, I Could Pee on This, and Grumpy Cat .
Humans could learn a thing or two from cats—and Life Works Itself Out is here to relay all of kittendom's accumulated wisdom to mankind, one loveable photo and wise aphorism at a time. I love kitties, so I LOVE this book!
Pusheen Coloring Book by Claire Belton
Pusheen returns in a delightful coloring book perfect for fans of I Am Pusheen the Cat. The Internet's favorite chubby, tubby tabby is back in a purr-fectly cute coloring book featuring adorable kitty drawings that will charm cat lovers and coloring book fans everywhere! Such an adorable coloring book! Kids and adults both would love this!
Cracking the Cube: Going Slow to Go Fast and Other Unexpected Turns in the World of Competitive Rubik's Cube Solving by Ian Scheffler

A journalist and aspiring "speedcuber" attempts to break into the international phenomenon of speedsolving the Rubik's Cube—think chess played at the speed of Ping-Pong—while exploring the Cube's rise to iconic status around the globe and the lessons that can be learned through solving it. For Scheffler, the road to "sub-20" is not just about memorizing algorithms or even solving the Rubik's Cube. As he learns from the many gurus who cross his path, from pint-sized kids to engineering professors, it's about learning to solve yourself. My husband is a Rubik's cube master, so I got this book for him for Christmas. I know he will love it.
You can find each of the titles above on Amazon! Just click the links above and place your order. Merry Christmas!
---
*Product received. All opinions are my own.
Stocking Stuffers for the Whole Family
Christmas is just around the corner! Start stuffing stockings for all your loved ones with these great finds!
For the music lover . . .
Wraps headphones are the must have accessory for anyone and everyone who enjoys music. Perfect for stuffing in stockings, Wraps won't slip out of your ears and they won't tangle up into a cluster of chaos. Wraps not only offer crystal-clear, high-quality sound but they also look good! When they're not in your ears, wrap them around your wrist for a fashion statement.
Features of Wraps:
Fashionable
Comfortable
Delivers high-quality sound, tuned by world-renowned sound engineers
Tangle-free
Patented slider system
Lightweight
Various colors and styles
Prices start at $19.99
For the fitness fanatic . . .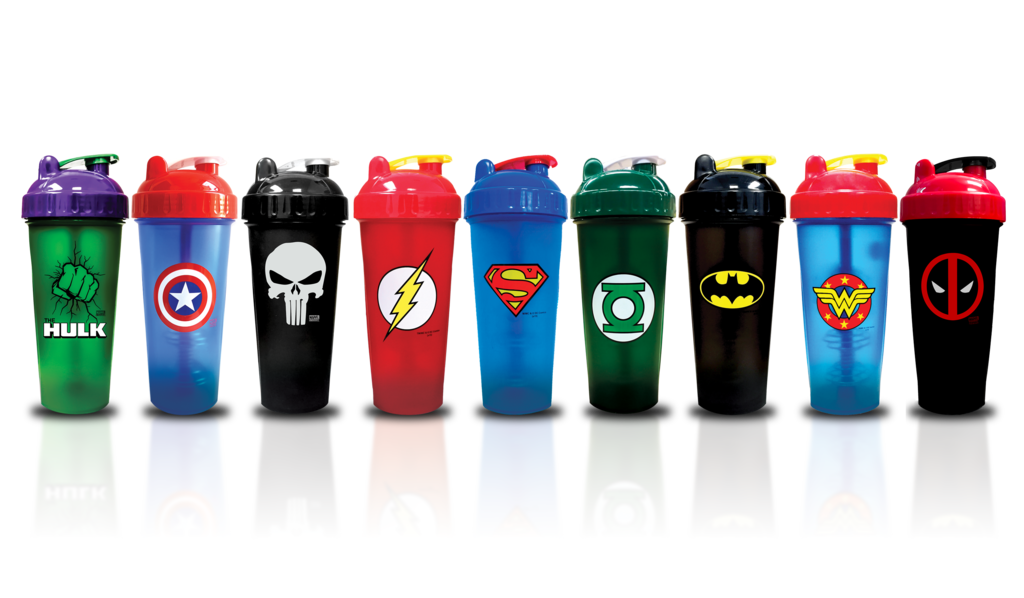 Every athlete, fitness fanatic and weekend warrior will be stoked to find a PerfectShaker peeking out of their stocking on Christmas morning! The PerfectShaker is the perfect fitness accessory to hydrate and fuel, like your favorite hero. It comes equipped with a stay-open flip cap, screw on lid and extra wide mouth to make consuming easier. It's also the only bottle with ActionRod Technology with the agitator bouncing up and down to create delicious and nutritious mixes. The world's first superhero shaker bottle doesn't just look good. Check out its other features:
100% leak-free guaranteed
BPA-free
UV ExtraLast Ink (so logo doesn't easily wear off)
Easy to clean and dishwasher safe
Lightweight and portable
PerfectShaker is the only shaker cup company that has license with Disney & Warner Bros. Choose from Batman, Superman, Captain America, Wonder Woman, Flash, Hulk, Green Lantern, The Punisher, or Deadpool.
For the beauty lover . . .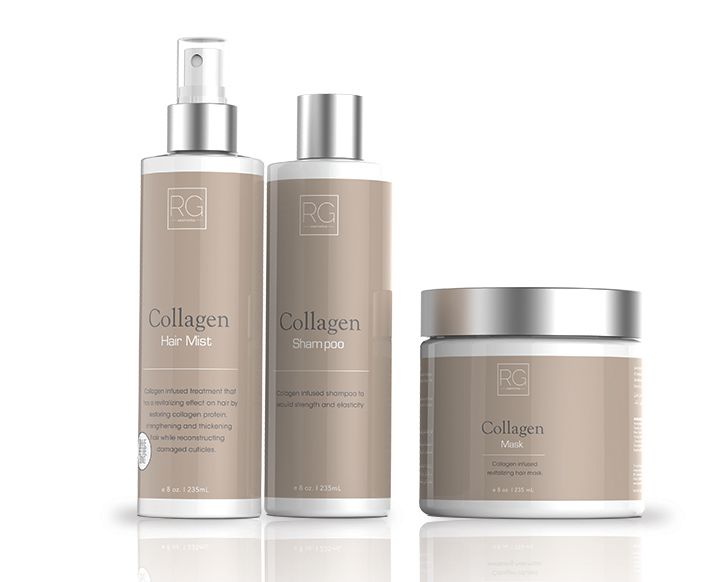 RG Cosmetics' line of innovative haircare products protect, restore and beautify hair.
Enhance your hair's natural beauty this holiday season with RG Cosmetics, an innovative line of haircare products that uses the most up-to-date scientific advances to create unique treatments that help protect, restore and beautify hair. RG Cosmetics works closely with chemists to develop high-quality products that effectively target the core issues that keep hair from looking its best. It helps create hair that's not just perfect, but perfectly you.
To find a salon near you that features RG Cosmetics products and treatments, go to: http://www.rgcosmetics.com.
For the home chef . . .
Cleaning up from the latest kitchen creation will be a cinch with The Ringer -- the one tool that will save your favorite cast iron pan. The stainless steel chainmail rings create a textured surface that's ideal for scratch-free, heavy-duty scrubbing. All you need is warm water! Still feeling a little lazy or the wine kicking in? Not to worry. The Ringer can also rid wine glasses of days old party remnants. Trust us, it's the best $15 you'll spend!
For the earth lover . . .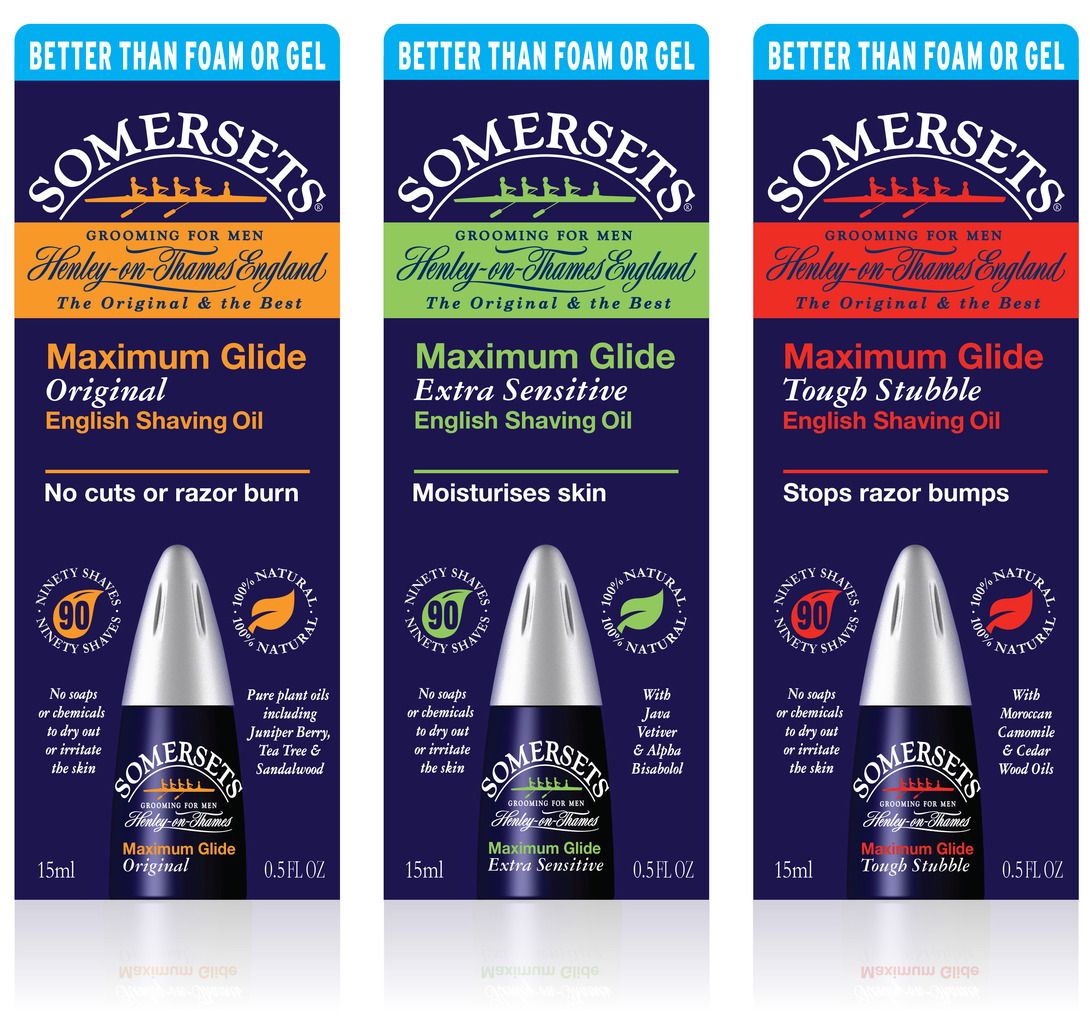 This season, count on Somersets to soothe and heal your skin with all natural ingredients, even while you shave! Somersets offers the following benefits with their great ingredients:
All-natural, vegan ingredients such as Tea Tree, Aloe Vera, Juniper Berry, Camomile and Cedar Wood Oils that are only plant extracted and never tested on animals
No cuts or razor burn; Somersets offers "the world's most comfortable shave"
Up to 90 shaves from one compact bottle, only 3-4 drops per shave
No water needed, making them ideal for home, gym, and travel
Hand luggage and TSA friendly
For men, choose from Maximum Glide Shaving Oils in Original, Extra Sensitive, or Tough Stubble. For women, choose from Extra Sensitive for Legs and Underarm or Delicate for Bikini Area. Made in England and now available in the United States, Somersets can be found in Walgreens, Target.com, Jet.com as well as several regional chains and select independent stores.
For anybody and everybody . . .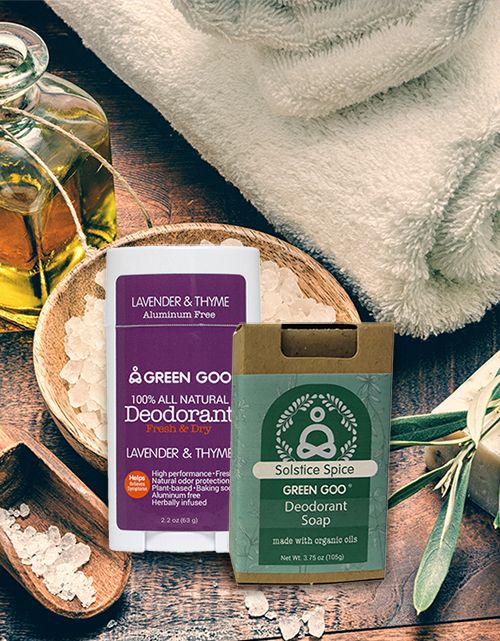 Give the gift of beautiful skin while helping people around the world with Green Goo ®. This organic skincare line provides pure, natural and healing ingredients to nourish skin. Green Goo believes in using only the highest-quality, natural, beneficial ingredients the earth has to offer… food for your skin! These products are being used with the Mandela Foundation for their portable hospitals, with World Vision for their Somalia team helping with wound care and even John Hopkins! Your purchase and gift will contribute to offering clean products around the globe.
These natural products come in a variety of types, uses, and sizes! Try Green Goo's brand new natural soap!
For your furry friend . . .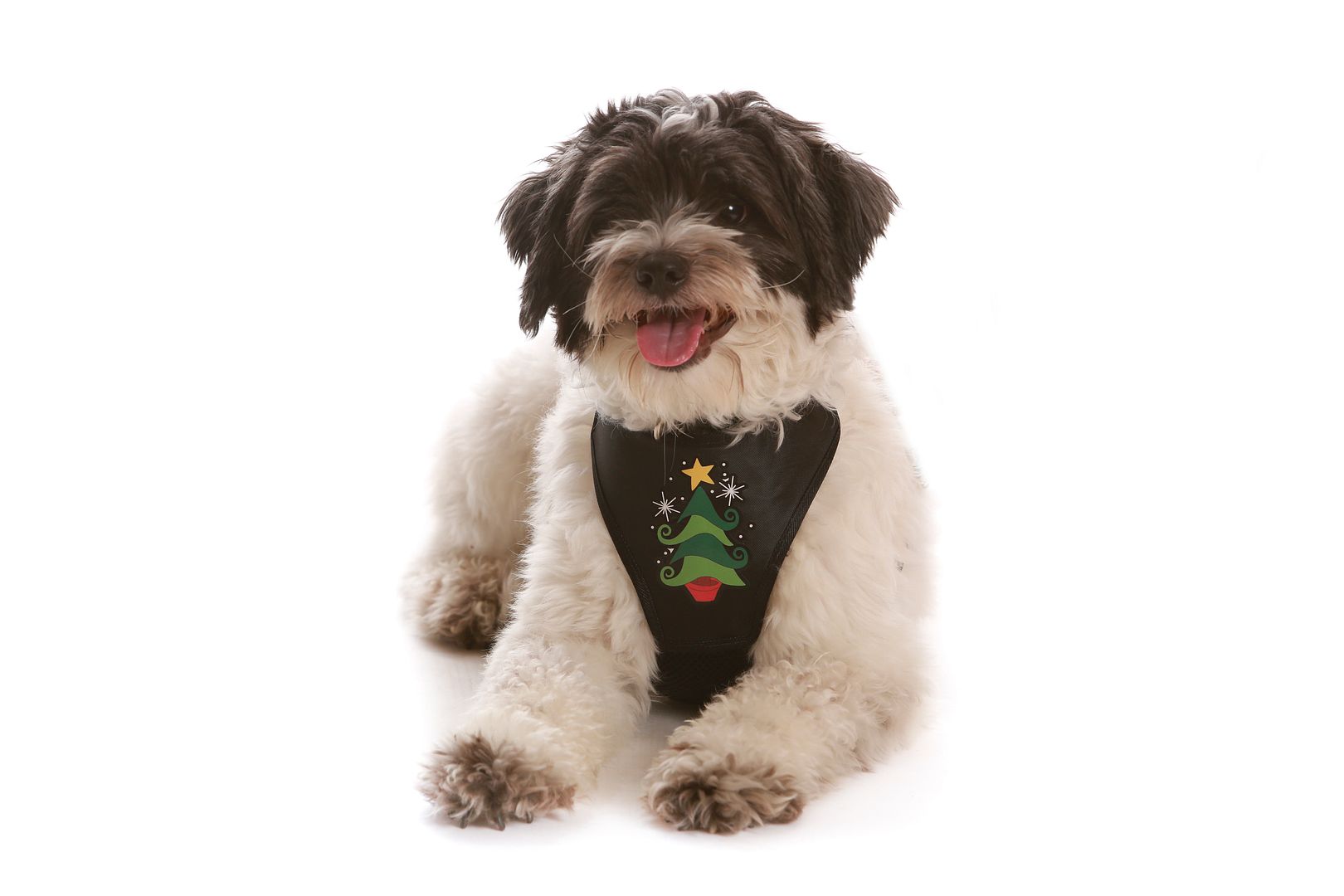 Charlie and Spike's WagSwag interchangeable Harness and Fashion Fronts are THE go-to holiday gift item for pets this season.
Features of the WagSwag Interchangeable Harness and Fashion Fronts:
Interchangeable designs in a variety of collections and styles
Breathable Mesh for comfort
Adjustable at the neck and chest for a custom-like fit
Easy on-and-off squeeze buckles
Nylon straps
Shaped to not cut under the front legs
Sits well below the trachea
Two D-rings for id tags, charms, and/or leash attachment
Strength-tested
Choose daily from an ever growing variety of Fashion Fronts to change up your dog's look and express their individual style. You can also work with Charlie and Spike to customize a design of your very own!
---
*Product received. Any opinions are my own