A Family, Beauty, Health and Lifestyle Blog
It is never too early to be shopping for the holidays! I always try to start in late September/early October! (But even then, sometimes I am not even close to being done in time for Christmas. I am always on the lookout for unique gifts to buy for my loved ones, and I was excited to come across this really cool home decor site called Axent Home Goods.
Axent Home Goods brings you beautiful, affordable home accents from around the world. From the modern to the exotic, from the locally-produced to the globally-sourced, they carry an eclectic array of décor pieces, each with a distinct sense of place.
Their selection is constantly changing, so please visit their website often for the latest décor finds. (And if you see something you really like, you must grab it fast. Many items are rare or one-of-a-kind!) Fill your home with gorgeous creations from Brooklyn artists, Chinese potters, Turkish weavers, Haitian metalworkers, Danish designers, and much more.
You are sure to find that perfect gift for someone special! Take a look at this gorgeous vase (below). Can you imagine the look of pure delight on your loved one's face when they receive this elegant and tasteful piece?
Musical Maidens Handmade Blue and White Ceramic Vase
This traditional Chinese vase, this lightweight classic piece features a happy scene of maidens playing musical instruments at a picnic. Great holiday gift idea! Made in Jingdezhen. Ceramic. 10″ height. You can enter to win it below!
Giveaway
Enter to win! One winner will receive a Musical Maidens Handmade Blue and White Ceramic Vase! (ARV: $50)
How? It's easy! Just fill out the GiveawayTools form below for your chance to win!
Axent Home Goods founder Eva Dilmanian brings you her favorite home decor discoveries from travels around the world. Follow her on Instagram @axenthomegoods.
The mad dash to get all the holiday shopping done has officially started and while it can be overwhelming to get the perfect presents for everyone on your list, the solution comes in the form of gifts courtesy of the Amazon Rainforest. Surya Brasil, the vegan, cruelty free, Brazilian based brand has got you covered with the perfect stocking stuffers:
Exotic Animals Nail Polishes - Named after exotic animals from around the world and inspired by nature's vibrant colors, this range features 16 polishes in unique colors that leave your nails feeling beautiful and healthy. The collection also includes a Base Coat, Extra Shine Top Coat and an Oil Dryer to provide a strong foundation, long lasting color and extra protection for your nails
Vegan Tinted Lip Balms - Providing your lips with a treatment to keep them smooth, soft and hydrated these lip balms moisturize, nourish, restore elasticity and are the perfect middle ground between lip care and lip color. The range comes in 6 unique flavors including Blood Orange, Coconut Nectar, Pink Grapefruit, Pomegranate, Sugared Fig and Vanilla Dragon Fruit.
Kick back, relax, and save a bunch this holiday season with these shopping tips from Fracture You'll lock down the best days to skip the rush, plan ahead for shipping deadlines, get inspired by some neat gift guides, and much more.
As for gift ideas, the most perfect gift that you could possibly get for your loved one this year would be a Fracture. Not a broken bone! I am talking about a beautiful way to portray some of life's most beautiful moments printed in vivid color, directly on glass. Fracture is the most elegant way I have ever experienced to have my family's most precious photo memories displayed in my living room.
Would you believe three of my oldest children were all married in less than 15 months of each other? My walls could easily get cluttered with bulky and unmatching picture frames, but thankfully I discovered Fracture. My children's wedding portraits look absolutely stunning. I am extremely impressed at how crystal clear and gorgeous the photos turned out when we had them printed up using Fracture's easy, fast and picture-perfect service. Below is my latest order from Fracture. Isn't it beautiful?
The family portrait above was taken at my youngest daughter's wedding. It features my entire family. Except, come January, there will be a new addition. My family is always changing and evolving, and so we will always have the need for Fracture to help us capture those moments, flawlessly.
Every one of my orders from Fracture have been so easy and fun to do. All I had to do was upload my favorite photo to their website, and choose the size I wanted. The ordering process was simple, and the delivery of my finished product was extremely fast. I am always very pleased when I open my Fracture package.
Giveaway
Enter to win! One winner will receive a $100 Fracture gift card.
How? It's easy! Just fill out the Giveaway Tools form below. Good luck!
To order your Fracture, go to: https://fractureme.com/
---
*Product received. All opinions are my own.
Can you believe that three of my four children were married in less than a year? Needless to say, I have many precious family memories that I cannot wait to get printed up and onto my wall. I was looking for a company in which I could entrust my children's wedding photos and turn them into breathtaking works of art. By some miracle, I discovered Fracture.
What is a Fracture?
A Fracture is the future of photographic display! Fractures are different from traditional pictures and frames. Instead of printing on paper, we print directly on glass. Instead of separating the picture, frame, and mount, a Fracture combines all three into a beautiful, lasting, final product.
DON'T MISS THIS! Fractured is having a sale! It will be the longest sale they run all year AND the biggest discount of the year (except for MAYBE Black Friday, but nothing is certain).
The details of the sale:
Thursday, June 29th - Wednesday, August 2nd
20% off with a code still TBD.
Enter to win! Fractured is hosting a "Stay Cool" Summer Photo Contest through July 31st. Grand Prize is a $500 Fracture gift card! Click here for details!
---
*Product received. All opinions are my own.
Let's just say I DO NOT know how I ever survived my motherly duties without my WIPENOTE dry eraseable notebook I am usually 100% unorganized. I tend to write list after list to remind myself of all of the things I need to do, but I almost ALWAYS misplace my lists. Often times, I have five or six notebooks that I write my reminders in, and I always misplace those. Thankfully, I have discovered an easy way to keep my notes organized!
With Wipenote, I am able to write, draw and erase over and over again without wasting a single sheet of paper! This amazing dry/wet erase notebook is a must-have at home, work or school! Once you've tried it, you won't get enough of how easy and convenient it is!
The WIPENOTE dry erasable notebook is not only a busy mom's best friend, but it is also the perfect gift for birthdays, mother's day, and even Easter. This is a gift that will be much appreciated.
I also love the pretty cover artwork on the front of the notebook. And you know what else I love about my Wipenote Notebook? Doodling. Even though I am a grown-up, I actually find myself drawing pictures in church, doctor's office waiting rooms, and/or in the car when I am waiting for my son to get out of school. There's nothing wrong with keeping my 'doodling skills' intact.
Explore the features of this creative tool:
Award-winning, original artwork cover art to enjoy
Ring binding allows for relocation of pages within seconds
Buy additional pages online
More pages than competitors (50 instead of the regular 40)
Dry/Wet erase whiteboard notebook
Only takes seconds for ink to dry
Safely place hands over artwork without smudging
Comes in small and medium sizes, available in green and red
I have two Wipenote notebooks. I keep my smaller one in my purse to jot down reminders, grocery lists and ideas that might come to me when I am away from home. (Most people type reminders into their phones, but I guess I am not that tech savvy.) I keep my larger Wipenote notebook at home. Since it is such a unique and whimsical looking handy-dandy book, I don't lose it in the shuffle of my everyday chaos. (I was always losing my notebooks because they all look the same, and could get misplaced easily.)
Instead of wasting paper, or crossing out my tasks, I can simply erase everything quickly and easily. It is actually kind of fun. I never lose the pens either, because I stick them into the handy little pen holder which is attached to the Wipenote book. The pens even have a little eraser at the end. I find myself enjoying erasing My tasks after accomplishing them. It seems to be more satisfying than crossing stuff out, please don't ask me why. Just one of my quirks, I guess.
Beyouneeq LLC founder Raymond Nutautas created the company with the inspirational idea to showcase the enormous talent of new and worldwide recognized artists in everyday products. Originally, as a collector of graphic art and paintings, Nutautas crafted a platform that not only welcomes aspiring artists, it helps them to share their work with the wider public. Whether you're a skilled artist, or feel like expressing your own imagination, Wipenote is the ultimate writing and sketching tool.
The Wipenote Notebook can be purchased at www.wipenote.com with prices ranging from $13.99-$19.99 for the small and medium sizes.

Follow Them On:
Stocking Stuffers for the Whole Family
Christmas is just around the corner! Start stuffing stockings for all your loved ones with these great finds!
For the music lover . . .
Wraps headphones are the must have accessory for anyone and everyone who enjoys music. Perfect for stuffing in stockings, Wraps won't slip out of your ears and they won't tangle up into a cluster of chaos. Wraps not only offer crystal-clear, high-quality sound but they also look good! When they're not in your ears, wrap them around your wrist for a fashion statement.
Features of Wraps:
Fashionable
Comfortable
Delivers high-quality sound, tuned by world-renowned sound engineers
Tangle-free
Patented slider system
Lightweight
Various colors and styles
Prices start at $19.99
For the fitness fanatic . . .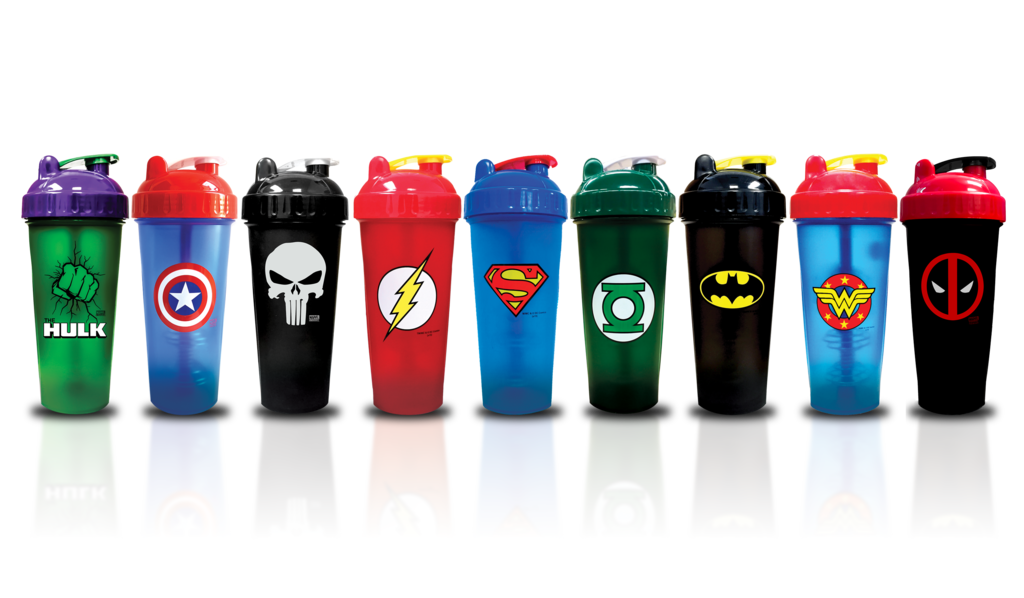 Every athlete, fitness fanatic and weekend warrior will be stoked to find a PerfectShaker peeking out of their stocking on Christmas morning! The PerfectShaker is the perfect fitness accessory to hydrate and fuel, like your favorite hero. It comes equipped with a stay-open flip cap, screw on lid and extra wide mouth to make consuming easier. It's also the only bottle with ActionRod Technology with the agitator bouncing up and down to create delicious and nutritious mixes. The world's first superhero shaker bottle doesn't just look good. Check out its other features:
100% leak-free guaranteed
BPA-free
UV ExtraLast Ink (so logo doesn't easily wear off)
Easy to clean and dishwasher safe
Lightweight and portable
PerfectShaker is the only shaker cup company that has license with Disney & Warner Bros. Choose from Batman, Superman, Captain America, Wonder Woman, Flash, Hulk, Green Lantern, The Punisher, or Deadpool.
For the beauty lover . . .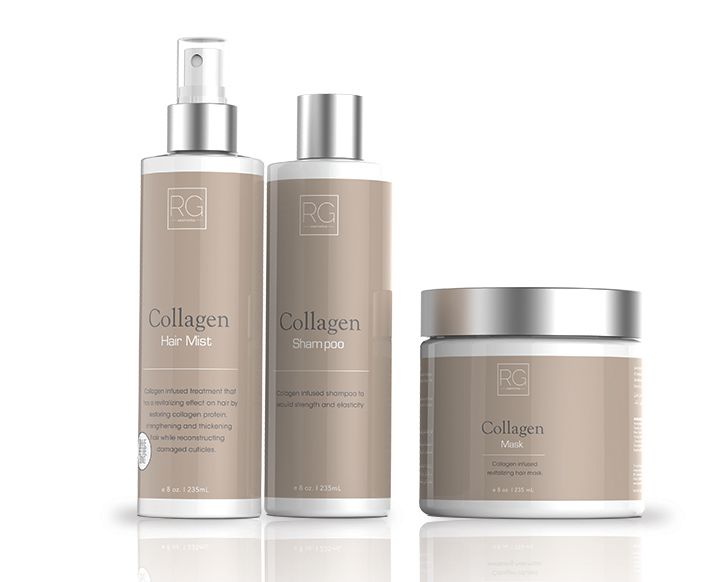 RG Cosmetics' line of innovative haircare products protect, restore and beautify hair.
Enhance your hair's natural beauty this holiday season with RG Cosmetics, an innovative line of haircare products that uses the most up-to-date scientific advances to create unique treatments that help protect, restore and beautify hair. RG Cosmetics works closely with chemists to develop high-quality products that effectively target the core issues that keep hair from looking its best. It helps create hair that's not just perfect, but perfectly you.
To find a salon near you that features RG Cosmetics products and treatments, go to: http://www.rgcosmetics.com.
For the home chef . . .
Cleaning up from the latest kitchen creation will be a cinch with The Ringer -- the one tool that will save your favorite cast iron pan. The stainless steel chainmail rings create a textured surface that's ideal for scratch-free, heavy-duty scrubbing. All you need is warm water! Still feeling a little lazy or the wine kicking in? Not to worry. The Ringer can also rid wine glasses of days old party remnants. Trust us, it's the best $15 you'll spend!
For the earth lover . . .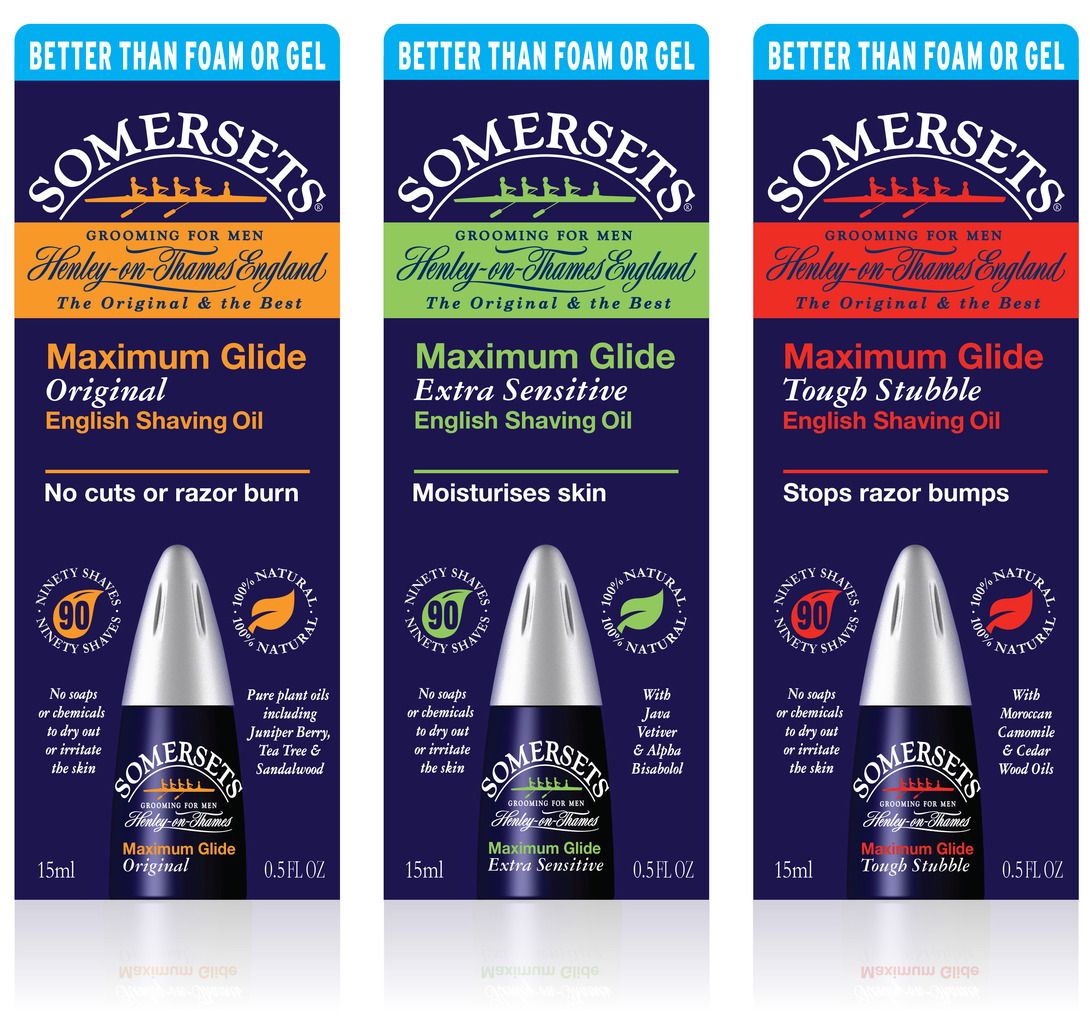 This season, count on Somersets to soothe and heal your skin with all natural ingredients, even while you shave! Somersets offers the following benefits with their great ingredients:
All-natural, vegan ingredients such as Tea Tree, Aloe Vera, Juniper Berry, Camomile and Cedar Wood Oils that are only plant extracted and never tested on animals
No cuts or razor burn; Somersets offers "the world's most comfortable shave"
Up to 90 shaves from one compact bottle, only 3-4 drops per shave
No water needed, making them ideal for home, gym, and travel
Hand luggage and TSA friendly
For men, choose from Maximum Glide Shaving Oils in Original, Extra Sensitive, or Tough Stubble. For women, choose from Extra Sensitive for Legs and Underarm or Delicate for Bikini Area. Made in England and now available in the United States, Somersets can be found in Walgreens, Target.com, Jet.com as well as several regional chains and select independent stores.
For anybody and everybody . . .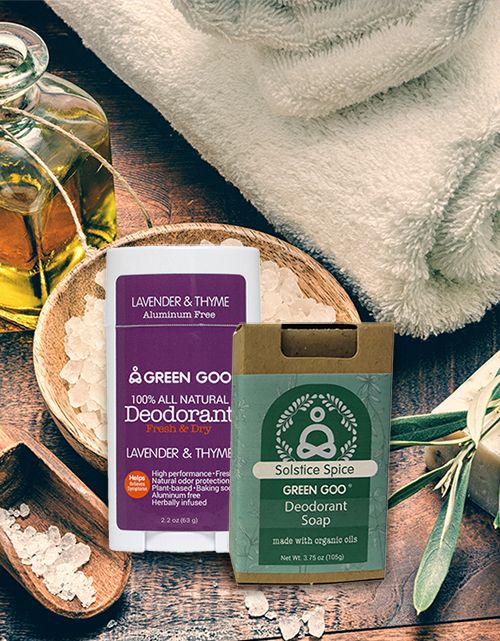 Give the gift of beautiful skin while helping people around the world with Green Goo ®. This organic skincare line provides pure, natural and healing ingredients to nourish skin. Green Goo believes in using only the highest-quality, natural, beneficial ingredients the earth has to offer… food for your skin! These products are being used with the Mandela Foundation for their portable hospitals, with World Vision for their Somalia team helping with wound care and even John Hopkins! Your purchase and gift will contribute to offering clean products around the globe.
These natural products come in a variety of types, uses, and sizes! Try Green Goo's brand new natural soap!
For your furry friend . . .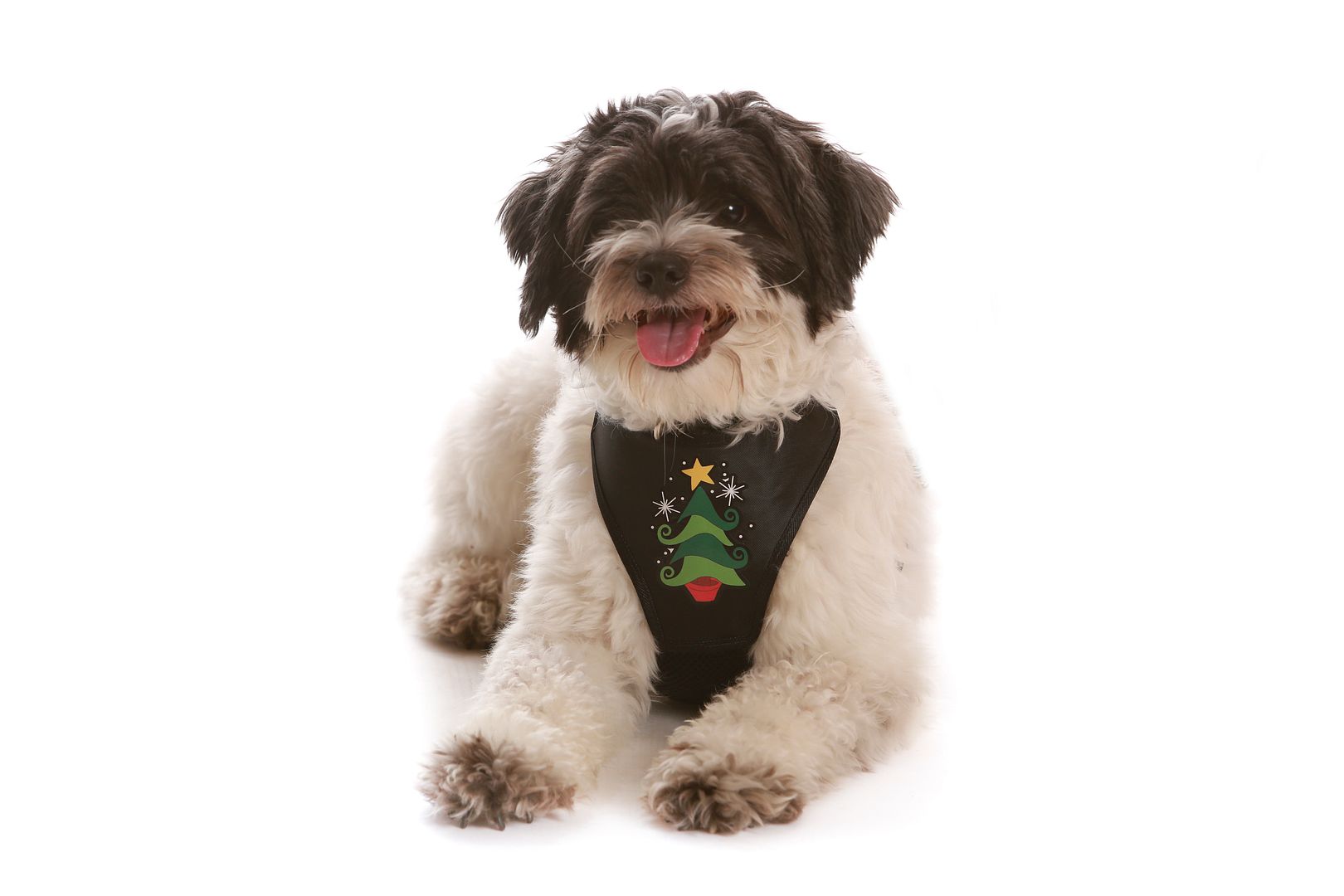 Charlie and Spike's WagSwag interchangeable Harness and Fashion Fronts are THE go-to holiday gift item for pets this season.
Features of the WagSwag Interchangeable Harness and Fashion Fronts:
Interchangeable designs in a variety of collections and styles
Breathable Mesh for comfort
Adjustable at the neck and chest for a custom-like fit
Easy on-and-off squeeze buckles
Nylon straps
Shaped to not cut under the front legs
Sits well below the trachea
Two D-rings for id tags, charms, and/or leash attachment
Strength-tested
Choose daily from an ever growing variety of Fashion Fronts to change up your dog's look and express their individual style. You can also work with Charlie and Spike to customize a design of your very own!
---
*Product received. Any opinions are my own
Did you know that January 19th is National Popcorn Day? I certainly did not know this until recently. I guess I have been out of the loop. I love popcorn, especially gourmet popcorn, and Gaslamp Popcorn has some pretty amazing flavors to help celebrate Popcorn Day!
I love Gaslamp Popcorn because it is always so fresh and crunchy. My taste buds are always very pleased when I am munching on any one of their delightful flavors. I was recently sent two of Gaslamp's most popular flavors to review.
Gaslamp's Authentic Kettle Corn is made in small batches to ensure that every handful is popped to perfection. Sweetened by pure cane sugar with a pinch of sea salt, it's how they turn popcorn fans into fanatics!

I absolutely love this delicious kettle corn. It is the perfect balance of sweet and salty to satisfy my cravings in one yummy bag!
This Cinnamon Caramel popcorn is made in small batches, using only all natural brown sugar, cinnamon, popcorn and just a pinch of sea salt.

I think this Cinnamon Caramel popcorn is another version of heaven in a bag. It is simply divine! I did not even feel guilty eating the entire bag myself.
Win! One winner will receive a bag of Gaslamp Authentic Kettle Corn and a bag of Cinnamon Caramel popcorn.
How? It's easy! Just enter to win using the Rafflecopter form below. Good luck!
To learn more about Gaslamp go to: http://www.rudolphfoods.com/brands/gaslamp/
---
Disclaimer: I received samples of this product to review and to keep. All opinions are my own.
This holiday season, make the special people in your life feel adored, transported or thrillingly alive. With limited edition fragrance gift sets for men and women, you can tailor your gift to everyone on your list!
Killer Queen by Katy Perry: Give the daring woman in your life a rebellious fragrance. Powerful and sophisticated, this floral fragrance with notes of Red Velvet Flower, Jasmine Sambac and Rainbow Plumeria will make her fit to rule. Includes a 2.5 fl oz Body Lotion, 0.5 fl oz EDP, and 2.5 fl oz Shower Gel.
Price $21.99. Available at Kohl's and mass drugstores

Lady Gaga Fame: Out of the ordinary, like Lady Gaga herself, this fragrance is built around three main accords: dark, sensual and light. This unique scent is the first black Eau de Parfum that sprays clear and becomes invisible once airborne. Includes a 1.0 fl oz EDP, and 2.5 fl oz Shower Gel.
Price $21.99. Available at Kohl's and mass drugstores

Enrique Adrenaline: Turn up the heat for the holidays with this fragrance from Enrique Iglesias. Adrenaline exudes strength, self-assurance and coolness as it opens with a luminous mix of sparkling mandarin and zesty cedrat touched with a green hint of violet leaves. Includes a 1.0 fl oz EDT, and 2.5 fl oz Hair & Body Wash.
Price $15.99. Available at mass drugstores.

GUESS Seductive Homme: Make your man feel confident and sophisticated with this irresistible scent. Notes of mandarin pulp, pink pepper, vitiver and musk make this bold scent as uniquely sexy and irresistible as he is. Includes a 2.5 fl oz After Shave, 1.7 fl oz EDT, and 2.5 fl oz Shower Gel.
Price $29.99. Available at Kohl's and mass drugstores.
I absolutely love the Guess Seductive Homme for my man. It smells so sexy and masculine!
And as much as I do not especially like Lady Gaga as a performer, I really do love her fragrance. It is surprisingly a very mellow and feminine scent. I love how her shower gel as well as the perfume are both black in color! Not just the packaging, but the actual product comes out black! (Only Lady Gaga would come up with a black colored fragrance.) Thankfully it turns to clear as soon as you use it and does not stain anything. I love it!
---
Disclaimer: I received samples of these products to review and to keep. All opinions are my own.
More than just popped corn, Gaslamp Popcorn is handmade in small batches, using only all natural pure cane sugar, canola oil, and popcorn ... with just a pinch of sea salt. Every kernel is popped by the popcorn experts. This popcorn will make a fanatic out of YOU. Gaslamp started making kettle corn in the historic Gaslamp district of San Diego in 1998. Over the last decade they have become one of America's old fashioned snacking favorites. Take a pop, and you'll see why.
Gaslamp Popcorn offers you the very best quality all natural popcorn, handmade in small batches, with fresh taste in every bite. Gaslamp Popcorn is gluten-free, using non-GMO corn and only pure cane sugar. Whether you're watching a movie, having a picnic or just craving a healthy snack of fresh popcorn, it's easy to see why they're a crowd favorite!
Gaslamp are popcorn experts, because it's what they do! Gaslamp is dedicated to making your snack food the best it can be! Handmade in California, try their Kettle Corn, White Cheddar Popcorn or Cinnamon Caramel Corn today!
My Experience: I was sent three bags of Gaslamp Popcorn to review. I received Kettle Corn, White Cheddar Popcorn and Cinnamon Caramel Corn. I was home alone when the package arrived. I immediately tore into the Cinnamon Caramel Corn. I had actually been craving caramel corn for awhile, and from the very first kernel I was hooked like never before. This was the very best tasting caramel corn I had ever tasted. It was perfect, sweet, fresh, crunchy and delicious! I ended up eating half of the bag right then and there. It was completely addictive! Over the next few days, I enjoyed the White Cheddar, which was so yummy and then the Kettle Corn (which was the only one I shared with my family.) I usually never hoard snacks. In fact, it is very rare for me to snack at all! I felt great about pigging out on Gaslamp Popcorn because there are no harmful ingredients in it. (Plus I weighed myself after a couple of days and did not gain a single ounce, so I guess it was not fattening!) The White Cheddar is also very addicting and so amazing. I also love the Kettle Corn. It is the perfect combination of sweet and saltiness. As I said before, I did share it.....reluctantly. My family enjoyed it while watching a movie. I never knew that popcorn could become my new favorite snack until I tried Gaslamp Popcorn. I love, love, love it!
Gaslamp Popcorn can be purchased online or in-store.
To learn more about Gaslamp Popcorn go to: http://www.rudolphfoods.com/
---
Disclaimer: I received samples of this product to review and to keep. All opinions are my own.
emerginC is a remarkably effective, full line of active, result-oriented products containing a wide variety of pure, potent botanicals and fruit acids, as well as cutting edge medical and cosmeceutical-grade ingredients from all over the world. Their products are paraben-free, as well as free of artificial colors and fragrances, and they try to source ingredients naturally wherever possible. In addition, emerginC does not test on animals or use animal ingredients
emerginC is always seeking the latest scientific breakthroughs to ensure we combat the visible signs of aging skin and other skin issues as effectively as possible, offering products and facials with unparalleled results after only a single treatment.
I am a huge fan of emerginC skin care. Their products are amazing! I received a sample of emerginC earth - with bio-active phytelene minerals to review.
A hydrating, nourishing cream with clinically-studied plant-based phytelene minerals, antioxidants and vitamins designed to actively help fight the appearance of wrinkles and fine lines. Also contains Chronocylin®,to help optimize vitamin D biotransformation.

skin types: Normal or dry skin.

use: Morning and/or night.

results: Re-mineralizes, proven co-factor in the production of collagen and elastin, fights appearance of wrinkles, hydrates, improves tone and texture.

active ingredients: copper, iron, manganese, magnesium, amino acids, ceramides, olive oil, green tea, vitamin E, wheat germ, lemon, rosemary, myrrh, borage seed oil, pine cone extract, cholesterol, horsetail, vitamin A, Chronocylin®.
My Experience: I use this as my night cream. It has a perfect creamy texture that absorbs beautifully into my skin without heaviness or greasiness. I have been using it for a little over two weeks now and my skin looks radiant. My fine lines have vanished. My skin looks more toned and refreshed. My dry winter skin is just about completely healed. I absolutely love this cream!
Me, my sister, Kim, baby K and my beautiful mother.
To learn more about emerginC products or to place an order go to: http://www.emerginc.com
---
Disclaimer: I received a sample of this product to review and to keep. All opinions are my own.