A Family, Beauty, Health and Lifestyle Blog
Christmas is almost here! Do you have a mommy- to- be, or a new mommy on your holiday list? Fill her stocking with baby essentials from Baby Magic! Baby Magic is my very favorite baby skin care brand. I always used Baby Magic products on my own babies. There is nothing sweeter to me than that fresh Baby Magic fragrance.
Baby Magic has been loved by mommies for 65 years! "Baby Magic is a true legacy brand – we believe in tradition. and that nothing bonds parents together like shared experiences. Take comfort in knowing that when you bathe your little one with Baby Magic, that just a few short years ago – your parents were probably doing the same. For over 65 years, we've been creating magical baby smiles from one generation to another, and bonds that last a lifetime."
Baby Magic's Original Hair & Body Wash have always been staples in my household when my babies were born. Now my children are grown (the years truly do fly by quickly!) and I have a baby grand daughter. I have been using Baby Magic products on her, too!
Below are a few of my favorite Baby Magic Products.
Baby Magic's Original Hair & Body Wash~ Baby Magic Original Hair & Body Wash has the original scent that moms have loved for generations. This easy-rinse baby wash is gently formulated to preserve the natural moisture of your baby's skin, and is enhanced with vitamins for extra care. It is also a very nice body wash for mommies to use as well. (It is perfect for shaving your legs!)
Creamy Baby Oil~ Extra sensitive and dry skin needs extra moisturizing with Baby Magic Creamy Baby Oil. This unique blend of oil and lotion helps to soften and seal in the natural moisture of your baby's skin, and is gentle enough for even the most delicate skin. It is scented like sweet baby rose. I love using it on my own skin, too.
Baby Magic's Calming Lotion~ Baby Magic Lavender and Chamomile Calming Baby Lotion is a rich and creamy baby lotion enhanced with Vitamins and Aloe formulated with real Lavender and Chamomile extracts to calm your baby. When bedtime is near, a tender massage with our Calming Baby Lotion will help your baby sleep while keeping skin moisturized all through the night.
Giveaway
Enter to win! One winner will receive the following Baby Magic products:
Baby Magic's Original Hair & Body Wash

Baby Magic's Creamy Baby Oil

Baby Magic's Calming Lotion
Retail value: $30
Stay tuned! Giveaway will start in a few hours!
Honestly Margo Instilling Confidence in Women of All Ages This Holiday Season
All-Natural Bath and Beauty Products Developed by a Young Woman for Women
Let's face it, the pre-teen and teenage years are a hard age for young women! And as a mom, I believe this is the hardest age to buy holiday gifts for. They are just outgrowing Barbie dolls, and are beginning to use makeup and learn about beauty products.
With self-esteem beginning to plummet in the tween years for girls and then often never returning to baseline, there is no greater holiday gift than one that builds confidence in teenage girls. Built on the platform of embracing individual uniqueness, the Honestly Margo line of bath and beauty products helps females feel good about themselves no matter their stage of life. And because all items falling under the brand's umbrella are inspired by nature with nothing but goodness in them, gift givers can feel good about their Honestly Margo purchase as well.
Margo, the inspiration and titular founder behind Honestly Margo, personifies all these confidence-boosting actions. In 2013, when she was just 12 years old, Margo took a risk. Thinking less about what the world might think of her and instead focusing her full attention on her passion for beauty (i.e., being herself), she came up with an all-natural lip balm with only four ingredients. And thus, Honestly Margo was born.
Since then, the company has expanded into a full-spectrum bath and body brand, yet the focus has remained the same since day one. The company always uses the finest, safest ingredients in each and every one of its products. The Unicorn line from Honestly Margo was designed with younger girls, tweens and teens in mind. Playful and colorful, it includes bath dust, body lotion and hand/body scrub. The body lotions also come in more mature, woman-friendly scents. Each one is labeled with its own female name to highlight its individuality. Joining the body lotion in matching scents is a line of bubble fizz bath powders. When sprinkled into the tub, they fizz, bubble and shimmer.
"Honestly Margo stands for a strong women sisterhood," explains Margo's mom and brand co-developer, Irene. "We believe that the most effective way to instill female confidence is for women to build other women up. Honestly Margo is all about celebrating women's ability to be empowered, to have confidence in themselves, to dream big, to take chances and to know that anything is possible." No price tag can be placed on a holiday gift that encourages so much of today's and tomorrow's women.
I was given the chance to review a few products from Honestly Margo to review, and I have listed them below. I love these products! I plan to order several more to add to my daughters' stockings. My daughters are both married women now, but I have no doubt that they will love these products. (I am crazy about the roll-on lip gloss myself!)
Jazmin Grape Roller Girls Roll-On Lip Gloss- this delicious grape flavored lip gloss brings back many happy memories of my childhood, when I collected every flavor of lip gloss I could get my hands on. It is clear, and tastes great!
Helena Tinted Lip Balm-a delicious plum hue. Honestly Margo Tinted Lip Balms are perfect for when you want a hint of color, want your lips to get moisturized, and don't want to be overdone. It is made with all-natural ingredients and has a peppermint-vanilla flavor.
Serenity Vapor Balm- is a convenient soothing balm in a large stick to use for relief of colds, congestion, headaches, and stress. I apply it under my nose and on my neck when my nose is stuffy, and it works like a charm to relieve my stuffy nose. No more chemical nasal sprays for me!
Clementine Grapefruit Citrus Energy Balm- CLEMENTINE Grapefruit Citrus Energy Balm is a convenient soothing balm in a large stick to energize you with the refreshing blend of grapefruit and citrus. I apply a bit of this amazing balm to my wrists, my temples and behind my ears for a little burst of energy and good vibes.
Aurora Lavender Sleep Balm- Aurora Lavender Sleep Balm is a convenient soothing balm in a large stick to use to help calm you to a restful sleep. TI apply this soothing balm across my forehead and under my nose at night. It really relaxes me!
Holiday gift givers who want to instill greater self-esteem in the women on their shopping list can learn more about the Honestly Margo female empowerment philosophy and discover all the bath and body products in the line at https://honestlymargo.com.
About Honestly Margo
Honestly Margo is a bath and beauty brand with the tagline "Inspired by Nature & You" underpinning its core beliefs and principles. Helmed by a mother-daughter team, the brand began from a young girl's dream to create a business based upon inspiration, belief and persistence. Honestly Margo represents today's women, creating products that are not only fun and fresh but also unique and relevant to what teens, tweens, Millennials and women are seeking. Pure goodness with good-for-you ingredients and products that feel amazing when used are the hallmarks behind Honestly Margo.
For more information, please visit https://honestlymargo.com
GIFT IDEAS FOR THE GIRL WHO IS:
Chic, classy, and would much rather be in Paris
Erborian Glow Crème ($42, Sephora.com)
This multi-benefit crème primer combines Korean ingredients with French luxury to create the perfect all-over illuminator, highlighter, and makeup base. The lightweight crème will help skin glowing through the winter as it gives the skin a pearly radiance, and the licorice root extract in the formula helps leave the skin brighter looking.
Goutal Paris Alcohol-Free Waters ($100, us.goutalparis.com and Goutal Paris NYC boutiques)
For over three decades, the house of Goutal Paris has created luxurious long-lasting fragrances packaged in elegant, chic glass bottles. This year, the house created a delicate alternative to its best-selling scents called Goutal Alcohol-Free Waters – and the white glass bottle that distinguishes the line is a French girl's vanity dream. The Waters contain natural ingredient, incredibly gentle when used on the body, hair and clothing, and are safe for sensitive skin. Scents include: Eau d'Hadrien, Rose Pompon, L'Ile au Thé and Songes.
Goutal Paris Crème Universelle ($90, us.goutalparis.com and Goutal Paris NYC boutiques)
Treat yourself with this delectably smooth cream, enriched with shea butter and oil, as it effortlessly seeps into the skin to protect, repair and deeply nourish it. The crème was uniquely created to flatter fragrance – thus intensifying and helping extend their scent.
Lauren B Beauty - Summer in Provence ($18, Laurenbbeauty.com)
This serene blue/purple nail polish gives nails a certain je ne sais quoi and was inspired by the French countryside's blooming hydrangeas, lilacs, pungent rosemary, and iconic lavender.
Don't panic! There are still several weeks left to find the perfect holiday gifts. And stocking stuffers? Yes! Here are a few of my favorite gift ideas for beauty lovers like myself! (And a sneak peek at what my daughters will be receiving in their stockings!)

Enjoy a spin on the traditional lump of coal this holiday season with the beauty essentials that everyone will love - whether they've been naughty or nice! Bioré Charcoal Products are the perfect stocking stuffers to pick up during your holiday shopping trips. The invigorating scents of peppermint pays homage to the holiday season while having a fun twist on giving them the gift of char-"coal" that also cleans and smooths skin.
Bioré Charcoal Cleansing Micellar Water ($6.99)

Bioré Charcoal Whipped Purifying Detox Mask ($6.49)

Bioré Pore Penetrating Charcoal Bar ($6.49)

Bioré Self Heating One Minute Mask ($7.99)

Bioré Deep Cleansing Charcoal Pore Strips ($6.49)

I love all of Bioré's Charcoal Products! My favorite new one is the Charcoal Cleansing Micellar Water. I absolutely love it, because there are times when I am camping, or that I don't have time for a shower. I simply soak a cotton ball or washcloth with this amazing cleanser, and wash my entire face with it. It safely and effectively removes every trace of makeup. My skin is left feeling refreshed and deeply cleansed!
Available at select food, drug and mass merchant stores
Give a practical present with winter-fighting products from Uncle Bud's Natural Hemp:

Uncle Bud's is a new hemp-healthy brand that specializes in skin care, personal care and pain relief products.
Uncle Bud's Belize Seaweed Detoxifying Mask ($2.99): Detoxify and moisturize your skin with this creamy, agave-scented mask, formulated with seaweed and antioxidants that leave your complexion radiant, fresh and intensely hydrated.
Uncle Bud's Hand & Foot Cream ($15.99): This powerful, fast-absorbing cream is specially formulated with moisturizing ingredients to help soothe and restore dry, flaky skin on hands and feet.
Uncle Bud's Bodywash ($15.99): This coconut-scented formula is made with a blend of powerful antioxidant ingredients, cleansing, refreshing, and restoring skin to leave you with a hydrated and radiant complexion.
I recently had the chance to try out Uncle Bud's products, and I am IN LOVE! The detox mask is such a luxury! These colder temperatures have made my skin look so dry and unappealing! After one use of this highly moisturizing mask, my skin looks supple and radiant!
The hand and foot cream is wonderful, too, because my hands and feet were extremely dry as well, and now they feel soft and nicely hydrated.
Uncle Bud's Bodywash is one of the best bodywashes I have ever used because it turns into a rich, sudsy lather that is perfect for shaving my legs. And it smells like coconut! It is so luxurious!
Available at Walmart and GNC nationwide, select Big 5 locations, and Amazon.com.
Find your favorite scent with this LAVANILA trio of hand-crafted, roller-ball fragrances. Each exquisite scent infuses organic sugar cane alcohol with a beautiful blend of pure essential oils for a luxurious experience that is gentle on sensitive skin. Wear individually or layer for a signature scent. Set includes 3 x 5ml roller-ball fragrances $20 ($45 value)
vanilla coconut Paradise Found: Creamy coconut, Tahitian tiare flower and Madagascar vanilla.
pure vanilla The Perfect Vanilla: Warm Madagascar vanilla, sheer freesia and creamy tonka bean.
vanilla grapefruit Sparkling Citrus: Juicy pink grapefruit, fresh lime, cedar wood and Madagascar vanilla.
I am a huge fan of Lavanila fragrances. They all smell so uplifting and delightful! I keep one of each fragrance on my car, purse and in my bathroom to freshen up whenever I feel the need to smell beautiful.
KORRES Hydrating Luxury Hand Cream Trio ($27.50; Value: $48.00, HSN and KorresUSA.com): Relieve dry hands with rich yet non-oily botanical extracts in a mix of floral and fruity scents to leave skin soft and supple.
Bergamot Pear Hand Cream : There's nothing quite like biting into a perfectly ripened, juicy pear. Carry that refreshing experience with you every day by lathering your skin with this beautifully scented, luxuriously hydrating cream.
Guava Hand Cream : Invigorating blend of tropical fruits rich in a luxurious hand cream to deeply soften, smooth, and nourish the skin.
Water Lily Hand Cream : A hand cream that deeply moisturizes and nourishes skin. Formulated with shea butter and natural vegetable oils, this luxurious cream is the perfect remedy for dry skin.
These lovely hand creams are the best! I keep one in each of my purses and in my care. The fragrances are intoxicating, and my skin is protected from the elements. My hands have never been so soft!
KORRES Greek Beauty Sleep ($24; Value: $51, Sephora and KorresUSA.com): Get glowing, bright skin by morning with this vitamin-rich Wild Rose duo.
Wild Rose Vitamin C Active Brightening Oil : Filled with real rose petals and rich in fatty acids and vitamins A and C, this ultra-concentrated oil rejuvenates your skin, repairing the look of fine lines while improving the skin's overall tone and texture.
Wild Rose Vitamin C Brightening Sleeping Facial : Wake up to a bright, revitalized complexion with this overnight facial that targets dull skin with Wild Rose Oil, vitamin C, Hyaluronic Acid, rosewater and hydrating Imperata Cylindrica Extract.
For youthful, radiant and flawless skin, Korres Greek Beauty Sleep products are the best! I use it all the time, and my skin looks forever young. This year, my daughter (who is 20 years old) asked me for a night cream for Christmas, and guess what she is getting in her stocking?) I know she will love this gift set!

The mad dash to get all the holiday shopping done has officially started and while it can be overwhelming to get the perfect presents for everyone on your list, the solution comes in the form of gifts courtesy of the Amazon Rainforest. Surya Brasil, the vegan, cruelty free, Brazilian based brand has got you covered with the perfect stocking stuffers:
Exotic Animals Nail Polishes - Named after exotic animals from around the world and inspired by nature's vibrant colors, this range features 16 polishes in unique colors that leave your nails feeling beautiful and healthy. The collection also includes a Base Coat, Extra Shine Top Coat and an Oil Dryer to provide a strong foundation, long lasting color and extra protection for your nails
Vegan Tinted Lip Balms - Providing your lips with a treatment to keep them smooth, soft and hydrated these lip balms moisturize, nourish, restore elasticity and are the perfect middle ground between lip care and lip color. The range comes in 6 unique flavors including Blood Orange, Coconut Nectar, Pink Grapefruit, Pomegranate, Sugared Fig and Vanilla Dragon Fruit.
Stocking Stuffers for the Whole Family
Christmas is just around the corner! Start stuffing stockings for all your loved ones with these great finds!
For the music lover . . .
Wraps headphones are the must have accessory for anyone and everyone who enjoys music. Perfect for stuffing in stockings, Wraps won't slip out of your ears and they won't tangle up into a cluster of chaos. Wraps not only offer crystal-clear, high-quality sound but they also look good! When they're not in your ears, wrap them around your wrist for a fashion statement.
Features of Wraps:
Fashionable
Comfortable
Delivers high-quality sound, tuned by world-renowned sound engineers
Tangle-free
Patented slider system
Lightweight
Various colors and styles
Prices start at $19.99
For the fitness fanatic . . .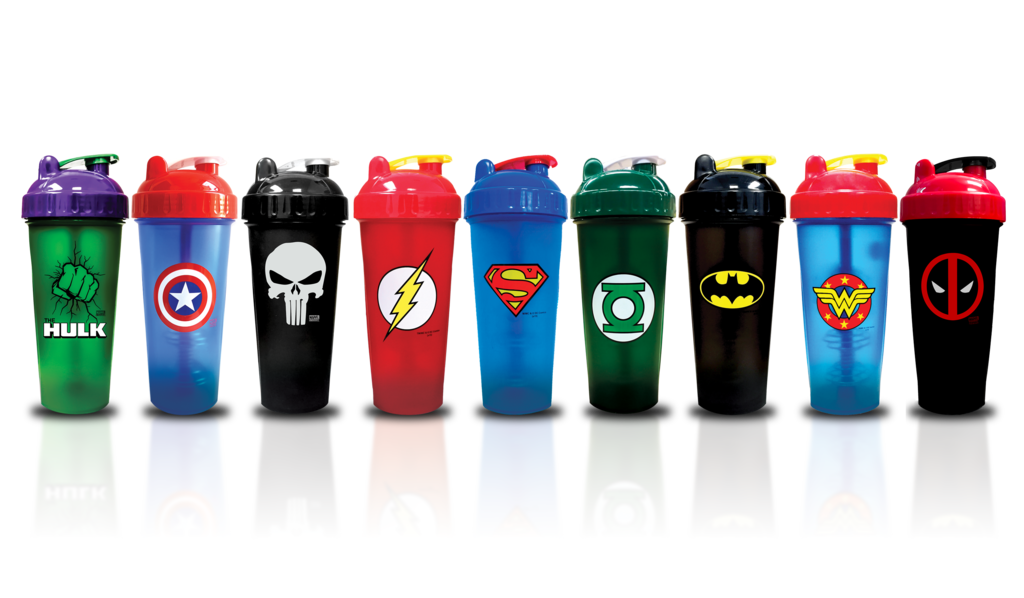 Every athlete, fitness fanatic and weekend warrior will be stoked to find a PerfectShaker peeking out of their stocking on Christmas morning! The PerfectShaker is the perfect fitness accessory to hydrate and fuel, like your favorite hero. It comes equipped with a stay-open flip cap, screw on lid and extra wide mouth to make consuming easier. It's also the only bottle with ActionRod Technology with the agitator bouncing up and down to create delicious and nutritious mixes. The world's first superhero shaker bottle doesn't just look good. Check out its other features:
100% leak-free guaranteed
BPA-free
UV ExtraLast Ink (so logo doesn't easily wear off)
Easy to clean and dishwasher safe
Lightweight and portable
PerfectShaker is the only shaker cup company that has license with Disney & Warner Bros. Choose from Batman, Superman, Captain America, Wonder Woman, Flash, Hulk, Green Lantern, The Punisher, or Deadpool.
For the beauty lover . . .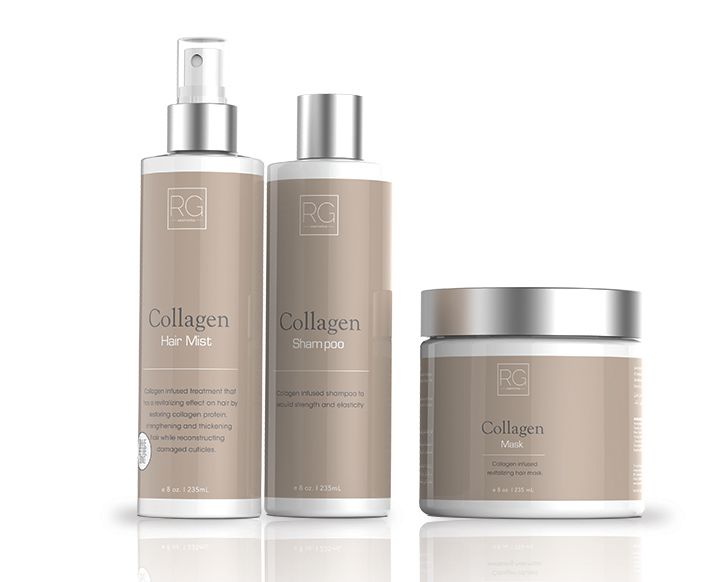 RG Cosmetics' line of innovative haircare products protect, restore and beautify hair.
Enhance your hair's natural beauty this holiday season with RG Cosmetics, an innovative line of haircare products that uses the most up-to-date scientific advances to create unique treatments that help protect, restore and beautify hair. RG Cosmetics works closely with chemists to develop high-quality products that effectively target the core issues that keep hair from looking its best. It helps create hair that's not just perfect, but perfectly you.
To find a salon near you that features RG Cosmetics products and treatments, go to: http://www.rgcosmetics.com.
For the home chef . . .
Cleaning up from the latest kitchen creation will be a cinch with The Ringer -- the one tool that will save your favorite cast iron pan. The stainless steel chainmail rings create a textured surface that's ideal for scratch-free, heavy-duty scrubbing. All you need is warm water! Still feeling a little lazy or the wine kicking in? Not to worry. The Ringer can also rid wine glasses of days old party remnants. Trust us, it's the best $15 you'll spend!
For the earth lover . . .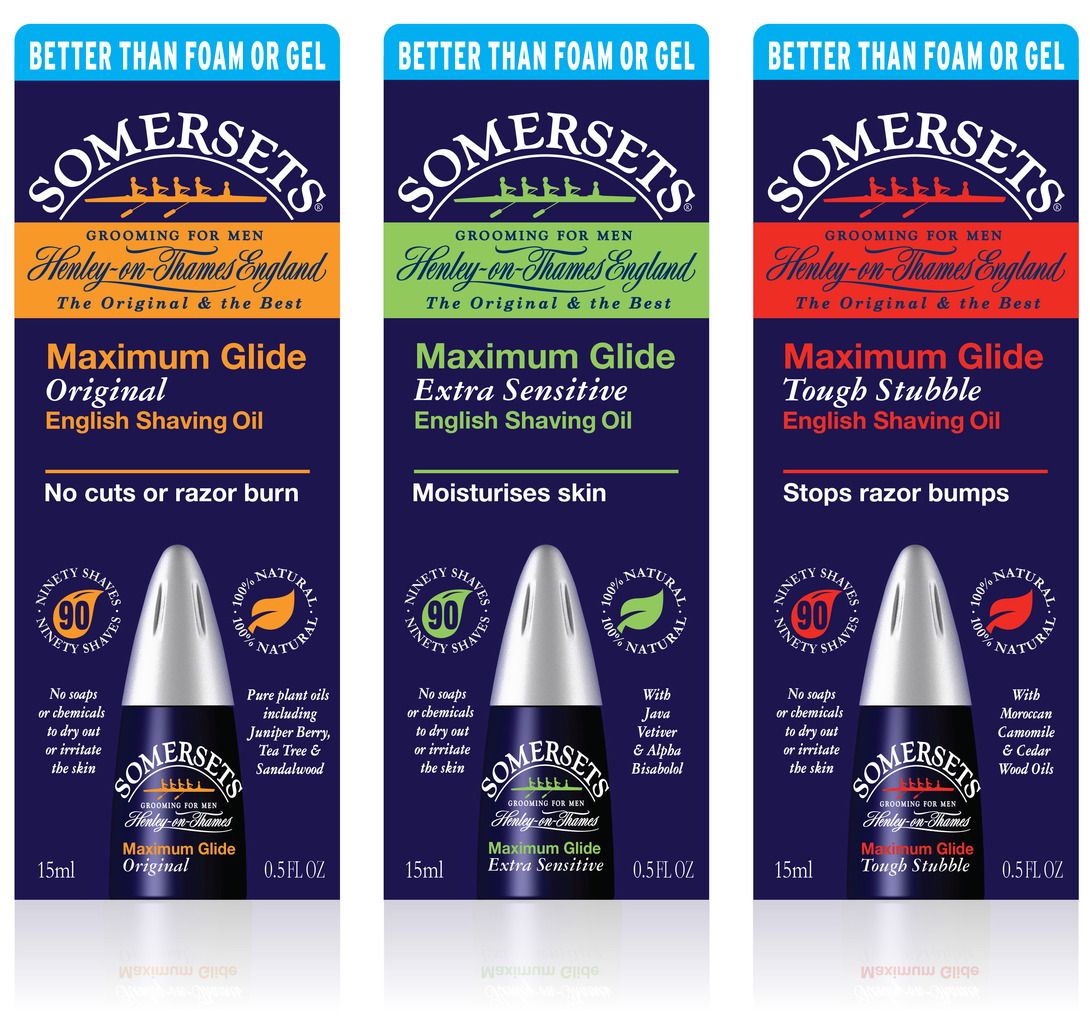 This season, count on Somersets to soothe and heal your skin with all natural ingredients, even while you shave! Somersets offers the following benefits with their great ingredients:
All-natural, vegan ingredients such as Tea Tree, Aloe Vera, Juniper Berry, Camomile and Cedar Wood Oils that are only plant extracted and never tested on animals
No cuts or razor burn; Somersets offers "the world's most comfortable shave"
Up to 90 shaves from one compact bottle, only 3-4 drops per shave
No water needed, making them ideal for home, gym, and travel
Hand luggage and TSA friendly
For men, choose from Maximum Glide Shaving Oils in Original, Extra Sensitive, or Tough Stubble. For women, choose from Extra Sensitive for Legs and Underarm or Delicate for Bikini Area. Made in England and now available in the United States, Somersets can be found in Walgreens, Target.com, Jet.com as well as several regional chains and select independent stores.
For anybody and everybody . . .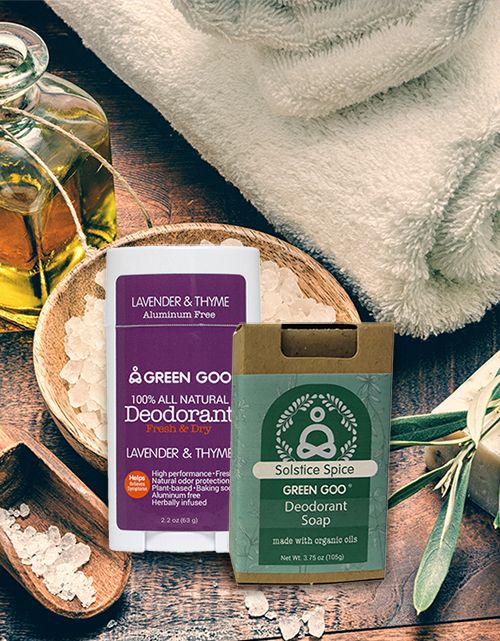 Give the gift of beautiful skin while helping people around the world with Green Goo ®. This organic skincare line provides pure, natural and healing ingredients to nourish skin. Green Goo believes in using only the highest-quality, natural, beneficial ingredients the earth has to offer… food for your skin! These products are being used with the Mandela Foundation for their portable hospitals, with World Vision for their Somalia team helping with wound care and even John Hopkins! Your purchase and gift will contribute to offering clean products around the globe.
These natural products come in a variety of types, uses, and sizes! Try Green Goo's brand new natural soap!
For your furry friend . . .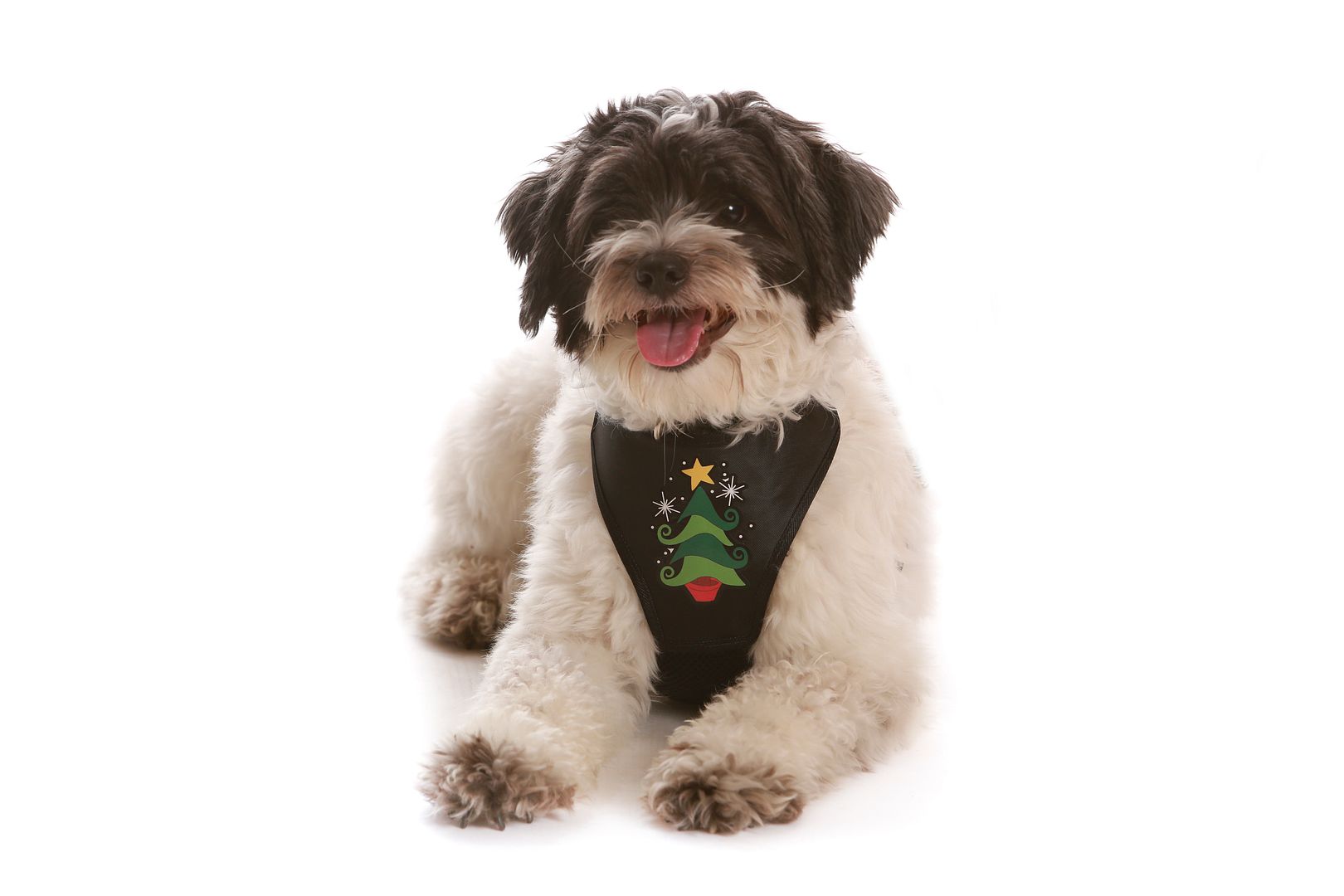 Charlie and Spike's WagSwag interchangeable Harness and Fashion Fronts are THE go-to holiday gift item for pets this season.
Features of the WagSwag Interchangeable Harness and Fashion Fronts:
Interchangeable designs in a variety of collections and styles
Breathable Mesh for comfort
Adjustable at the neck and chest for a custom-like fit
Easy on-and-off squeeze buckles
Nylon straps
Shaped to not cut under the front legs
Sits well below the trachea
Two D-rings for id tags, charms, and/or leash attachment
Strength-tested
Choose daily from an ever growing variety of Fashion Fronts to change up your dog's look and express their individual style. You can also work with Charlie and Spike to customize a design of your very own!
---
*Product received. Any opinions are my own
The holiday season is right around the corner! Make sure to plan ahead and gift your beauty-obsessed friends with these ultimate stocking stuffers.
Get a glam holiday smoky eye with KORRES Greek Nights Volcanic Twist Shadow Collection. These six stunning shadows are smooth and creamy which makes them glide onto the eyes with ease for 24-hour wear. Perfect for on-the-go application, shades include Ivory, Golden Bronze, Grey Brown, Olive Green, Golden Pink, and Metallic Black ($35.95; KORRESUSA.com).
Cute and small, these three mini Healthy Deodorants are soft, seductive, and warm – a perfect combo for the cozy holiday season. Lavanila Laboratories The Healthy Cozy Comforts Mini Deodorant Trio Set includes: Vanilla Blackberry, a blend of ripe blackberry, juicy raspberry, and warm vanilla; Pure Vanilla, a clean mix of warm vanilla and soft freesia petals; and Vanilla Coconut, an exotic combination of bright tiare flower, young coconut and soft vanilla ($20; Lavanila.com).
Spice up any holiday hairstyle this season with a Hairdo French Braid Band. This braid band is designed to fully accessorize your look in just one effortless step. Simply slide on the braid band as you would any elasticized headband. It makes the ultimate statement with a minimum investment (Ulta and Ulta.com; $10).
---
*Product sent. Any opinions are my own.
The holidays remind us of sweet-smelling aromas and cozy winter nights. LAVANILA Laboratories The Healthy Candle in Pure Vanilla is a perfect gift for the home!
LAVANILA's new hand-poured candle is beautifully made with 100% natural soybean wax. Healthy, clean and soot free, this candle uses a lead-free cotton wick and high grade fragrance oils that deliver a burn time of approximately 50 hours. Simple and modern, the reusable mason jar packaging is beautiful and made to complement every design style with no added dyes or chemicals ($22; Lavanila.com).
When it comes to holiday shopping for the ladies in your life, you cannot go wrong with beauty items! I know that my mom, my sisters, cousins, nieces and gal pals go absolutely crazy over beauty gifts.

Below, I have assembled a list of beauty product gift ideas that include a combination of beautiful, festive color cosmetics and the latest and greatest skincare that she is sure to LOVE! These beauty products (separated by price point) are perfect to give as a gift, include as a stocking stuffer, or to buy for yourself to use/wear for any holiday get-together!
Arbonne Glossed Over Lip Gloss in 'Cardinal': A red lip can make all the difference. With this plant extract and peptide infused shine, your lips will not only feel quenched and moisturized but will also appear more voluminous. The formula contains a sheer-to-medium coverage which is gorgeous worn alone, or as a top coat to deepen another red lipstick. The perfect red holiday lip! (Launches November 1st, 2016.$24, arbonne.com)
Arbonne It's All in the Eyes Eye Shadow Duo: Gorgeous high-performance shadows to create a party-ready smokey eye. Formulated with antioxidant-containing botanicals, these high-pigment, long-lasting shadows do more than just look pretty. Each shadow easily pops in and out of the magnetic quad or duo so you can refill favorites or change them with your mood. Refillable, interchangeable, beautiful! ($40, arbonne.com)
Arbonne SeaSource Detoxifying Rescue Wash: A perfect way to cleanse and detox after all of the holiday binging! This body wash includes sea algae extracts that will help improve your skin radiance while removing surface impurities and toxins. Its hydrating formula provides a moisture shield for soft, smoothed feeling skin. ($45, arbonne.com)
Arbonne Intelligence Nourishing Facial Oil: Who wouldn't love opening a present with a new product to add to their daily skincare routine? This sheer, dry oil enhanced with ingredients containing omega fatty acids and antioxidants to help support luminous skin. Like a superfood for your skin, this illuminating oil provides the essential amount of hydration and moisture where it's needed most; while improving the look of skin texture to help create a more even-toned complexion. Need I say more? ($75, arbonne.com)

RE9 Advanced® for Men Anti-Aging Moisturizer Broad Spectrum SPF 15 Sunscreen: A great gift for the man in your life! This refreshing, lightweight moisturizing lotion improves the appearance of lines, wrinkles, firmness and suppleness while protecting against UVB/UVA rays with broad spectrum 15. Not only does Anti-Aging Moisturizer improve skin's overall appearance and deliver lasting hydration (without the grease!), the sunscreen component helps to prevent sunburn and early signs of aging. ($52, arbonne.com)
Arbonne Intelligence Genius Ultra: A cutting edge ultrasound tool that makes skincare work smarter, faster and better by reaching into the ridges of skin that fingertips cannot. Through a warmed applicator, Genius Ultra emits 300,000 gentle ultrasound waves per second to apply products more directly and effectively, boosting the performance of skincare on eyes, face, lips and neck for lasting results. ($241.20, arbonne.com)
---
*Products received. All opinions are my own.