Beautiful Skin Made Simple
Cleanse, exfoliate and hydrate skin with one advanced product.
Combining the best of science and beauty, the Cleanser and Exfoliator from Scalisi Skincare thoroughly cleanses the skin without stripping away moisture.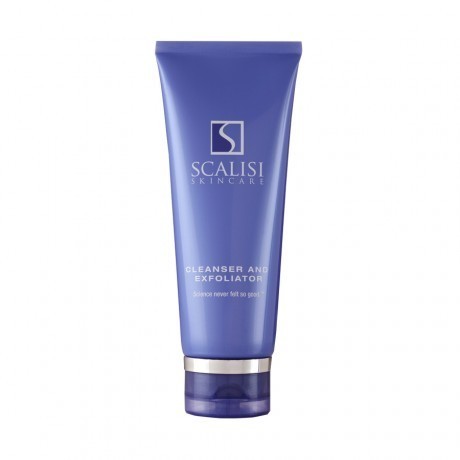 This 2-in-1 daily cleanser and exfoliator features tiny micro-beads to gently exfoliate dead skin cells, allowing new cells to surface. The paraben free Cleanser and Exfoliator is formulated with jojoba, macadamia nut and sunflower oils to moisturize, while time released vitamins A, C and E nourish skin and help provide antioxidant protection.
Scalisi Skincare's Cleanser and Exfoliator is gentle enough to use daily on normal to oily skin.
I have been using Scalisi Skincare's Cleanser and Exfoliator for about three weeks now. I take it into the shower with me and apply it to my damp face, neck and chest area. It completely dissolves and removes all traces of makeup. It is so gentle, yet thorough and it leaves my skin so soft and smooth. I love it!
---
Disclaimer: I received a sample of this product to review and to keep. All opinions are my own.