eShakti believes that all women have the right to wear affordable fashion that is made for them and makes them look their absolute best. – They are #1 in women's fashion clothing in the USA for custom-clothes – made to your size and style! For those who just want standard sizes, everything is also available in sizes 0-36W.
EShakti sells a variety of clothing all of which can be customized to fit your body for an additional $8 to $16 fee. I was excited to get the chance to review a custom dress from them. My daughter, Myelie has broad shoulders and has a hard time finding clothing that will fit her properly. The dress Myelie chose is the adorable Contrast trim cotton poplin dress. (Shown below)
Upon ordering, we filled out all of Myelie's exact measurements to ensure the perfect fit. It was an easy process and from the time we ordered until we received the dress was only about two weeks, and the retailer emailed constantly with updates. Tracking our order was easy, and when the dress came, it was perfect! (See Myelie modeling it below.)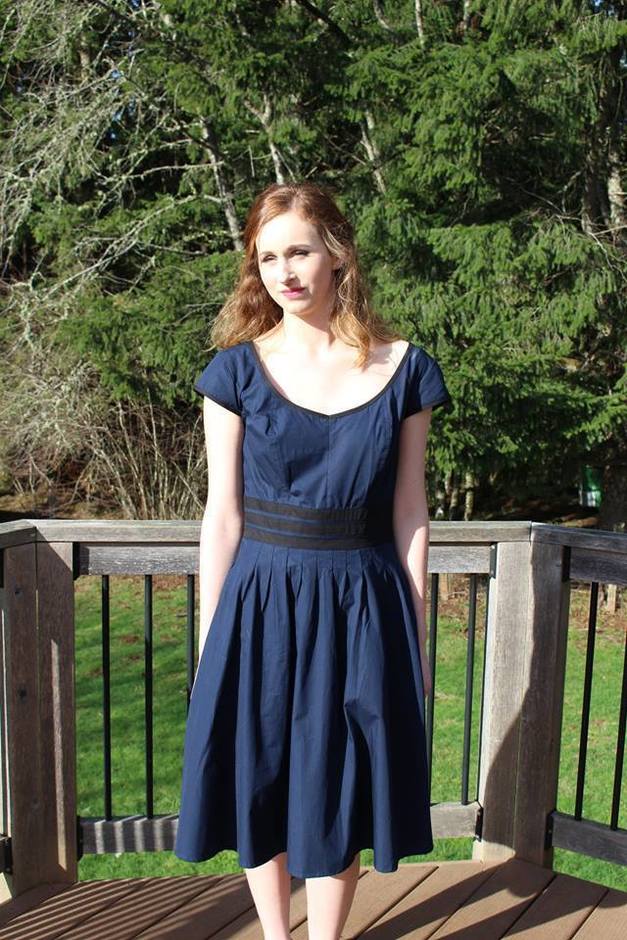 To learn more about eShakti or to place an order go to: https://www.eshakti.com/
---
Disclaimer: I received a sample of this product to review and to keep. All opinions are my own.