FRENDS Beauty Supply
is THE beauty and hair retailer for Hollywood's leading makeup artists and hair stylists. FRENDS has been the key cosmetics supplier for all-things Hollywood including movies ranging from Transformers to Little Miss Sunshine, to television shows including Law & Order, Grey's Anatomy, True Blood and Sex & the City, to name a few. As a friend to elite film and TV stylists for over 70 years, FRENDS has supplied artists with everything they need ranging from wig making supplies to special FX makeup and everything in between.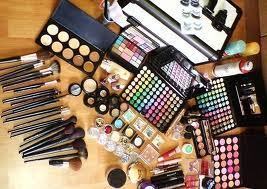 Glee's Department Head Makeup Artist and 2013 Emmy nominee Kelley Mitchell has been frequenting FRENDS as her number one beauty supplier for the last 13 years. "FRENDS is always my first stop for what I need to stock my kit. They're helpful, knowledgeable and always make sure I have what I need."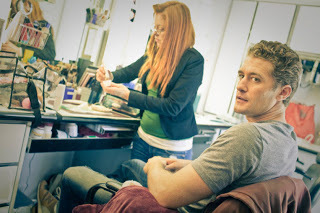 On Glee, Kelley is in charge of making sure the cast always looks fresh faced and ready for any slushee that may be thrown their way! Kelley looks to FRENDS to supply her with brands that are hard to find and also introduce her to new ones on the market. "I'm a huge fan of Julie Hewett and Koh Gen Do, they are both lesser known so it is not always easy for me to find them when I'm in a bind," says Kelley. "From Julie Hewett I love the Cheekies a cream blush/lip color because the colors are gorgeous and they really freshen up any look. Anytime I use the color Peachie on an actress, she always asks what it is and where she can get it. Julie Hewett Bronzer is also the best, it is super matte and perfect for contouring. From Koh Gen Do, I love their Aqua Foundations, they give beautiful coverage and have amazing consistency, I also couldn't live without their Cleansing Spa Water Wipes on set."
Kelley credits FRENDS with also supplying her some of her other go-to products including Beauty Blender sponges, Viseart Eyeshadow Palettes, Amazing Concealers, Kryolan's Dermacolor palettes, Skin Illustrator for covering tattoos, Burt's Bees Tinted Lip Balm for a natural lip color, Tend Skincare, Mario Badescu Drying Lotion, Aloe Moisturizer SPF 15, Buttermilk Moisturizer and Kim Greene bags.
"I keep going back to FRENDS because they are fast, efficient and friendly. Not only can I count on them but I know that they consistently go out of their way to make sure I have everything I need, which for me, is more than I can ask for. They have been serving makeup artists for so long that they know exactly what we like and use the most of so they are always in stock. They are really receptive to feedback from makeup artists and are always asking us what lines we would like to see in store," says Kelley.
Koh Gen Do Aqua Foundation
This formula combines the best of skincare and color to create the perfect foundation. It fully moisturizes the skin as it smoothes and covers imperfections. It uses water strobe technology, taken from nature to keep skin looking translucent and beautiful.
My Experience: This foundation makes my skin look dewey and it has a lovely glow, as if I just recieved a facial! It really improves my skin's texture, making it look smooth and wrinkle free.
Amazing Concealer
Hollywood's hottest makeup artists depend on the
AmazingConcealer
to create the flawless complexions their celebrity clients have come to expect! From Television, Film and the glamorous red carpet to you… Looking flawless was never this easy! Called the "magic eraser" by beauty insiders, AmazingConcealer will transform your skin… into Amazing skin. Say "Au revoir" to dark circles, blemishes, sun damage, broken capillaries, redness and more.
My Experience: This is the best concealer I have ever tried! I apply it before I put on my foundation to cover circles under my eyes, or the occassional zit or any redness. It makes all of my flaws vanish. I love it.
Cheekies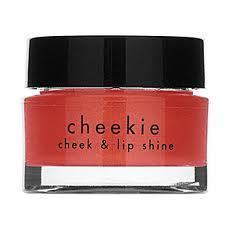 Cheek & Lip shine in 5 beautiful colors. Paint on with a lip brush for lips, or dab on with fingertips to give the cheeks a healthy glow. Made with camellia oil. Petroleum-free.
My Experience: I received this in the color 'Peachie.' I can't believe how much of a beautiful glow I get from using this. It adds such a lovely touch of color to complete my look. It is perfect. My daughters use it on their lips for a sheer pop of color that really looks gorgeous on them. I don't know how we ever lived without Cheekies!
Here is the look I achieved, using the products I reviewed. Love it!
---
Disclaimer: I received samples of the products mentioned above to review and to keep. The opinions are my own.