Women love makeup, clothes and shoes. Even if you aren't a constant lipstick wearer, you probably still put some makeup on for special occasions. Whilst buying an excessive amount of lipstick is not at all practical and can be very expensive, having at least a few choices is a must for every woman.
Most women know their best shades, but the problem with makeup is always the same – too many choices and types. If you're looking to limit these choices and select the best lipsticks you can use in your makeup collection, you should definitely keep reading this article. With the incredible lipstick items in this list, you can pull together an excellent look within seconds.
Charlotte Tilbury Lipstick
When it comes to lipstick choices, this is by far the most popular one and part of almost every arsenal beauty list. One of the reasons for this is the versatility of lipstick shades and features they offer. The range of lipsticks at Charlotte Tilbury varies in pricing, formula, and shade.
Generally speaking, you can choose between two main lipstick formulas:
Matte Revolution
K.I.S.S.I.N.G.
The first option is obviously, a matte finish choice, while the latter is creamier. Both these formulas make for a combination of 22 shades you can use separately or together for a 'fuller' effect.
The best lipstick women have chosen not only comes in some beautiful and varied colors, but it is also high-quality makeup. The creamy lipstick texture is unnoticeable by your skin and does not give you that dry feeling many lipsticks do. The pigments used in the makeup are long-lasting and rich.
Colourpop Crème Lux Lipstick
If the first choice in our beauty arsenal list is too expensive for you at the moment, you can always opt for a more budget-friendly option. There are amazing lipstick choices with a very low price tag that won't break the bank. In fact, this particular choice is one of the most popular affordable versions, often even preferred over the more expensive choices.
The Colourpop Crème Lux lipstick has a cream-like formula that is similar to the hydrating balms women use to keep their lips fresh and moisturized. It uses pomegranate and jojoba seed butter, which promote the health of your lips while at the same time making them look attractive.
The shades of this lipstick choice are much more limited. You can select between eight shades with this lipstick choice.
E.L.F. Day to Night Lipstick Duo
Instead of buying separate shades of lipsticks for day and night use, you can go and purchase the day to night lipstick duo offered by E.L.F. and minimize the expenses, as well as the makeup you carry around in your purse. The combinations are masterfully created with lighter shades for day and darker shades for night.
If you aren't really into lipsticks and shades, this can come very handy. You won't have to purchase and carry several lipsticks around, while you'll also be able to buy two at the cost of one.
Thankfully, the company has combined similar colors of different shades into four products. Based on your favorite shade, you can choose one of their products and use two lipsticks of 'the same family'.
Physicians Formula Velvet Liquid Lip
Are you into the matte lipstick and shade trend? If you love it, this is one of the best matte options you can find. This brand is very popular for its beneficial and pretty shades, as well as the perfect matte formula. The lipsticks offer benefits for your skin and combine avocado oil, hyaluronic-acid and vitamins A and E. Not only is this a skincare advantage to the user, but it's also very easy to apply thanks to their doe-foot applicators.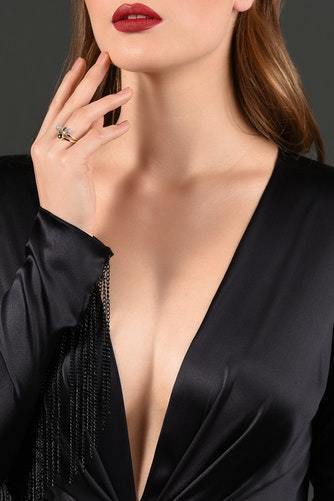 Do you possess some of these lipsticks in your makeup collection? If you don't and are looking for a new lipstick supply, these are the best of the best you can find. They offer versatile shade and formula options that would suit the preferences and skin color of every woman. Having these lipsticks handy will give you the tool you need to transform yourself into something magnificent with a single glide of the applicator.
Author's Bio:
Elizabeth Skinner is a beauty blogger and a makeup artist all in one. She tests different methods of beautifying and keeping your skin and hair fresh and young. In her numerous blog posts on beauty and health published online, you can learn some great tips and beauty-related tricks.