Have you ever wondered how certain celebrities faces look so flawless? Well, it isn't always mother nature or good genes. Most of the time that celebrity has a really good makeup artist.
My daughter, Kendallyn is nineteen years old and is a blossoming makeup artist. She has learned that having a flawless looking face is not only for the stars. You can acheive that look at home with the correct facial contour and highlighting kit.
KIT INCLUDES:
1 Mineral Foundation (0.14 oz/4.0g)
1 Mineral Contour Powder (0.08 oz/2.35g)
1 Mineral Highlight Powder (0.08 oz/2.35g)
1 Concealer Brush
1 Kabuki Brush
BEAUTY DESCRIPTION
The perfect contour and highlight for every skintone. The attached instructions, powders, and brushes in this kit will have you accenting like a pro! Available in Fair, Medium, Dark and Deep.
BEAUTY TIP
Remember, less is more! While contouring is addictive and can bring out your best features, it also looks best well-blended. Make sure to check your contour handiwork in natural light before leaving the house, too!
Kendallyn's Tutorial
First, I used the mineral foundation in the shade 'Ivory' and swept in over my entire face for a nice full coverage.
Next, I used the highlighting powder on my cheekbones to give them a nice glow making them stand out even more.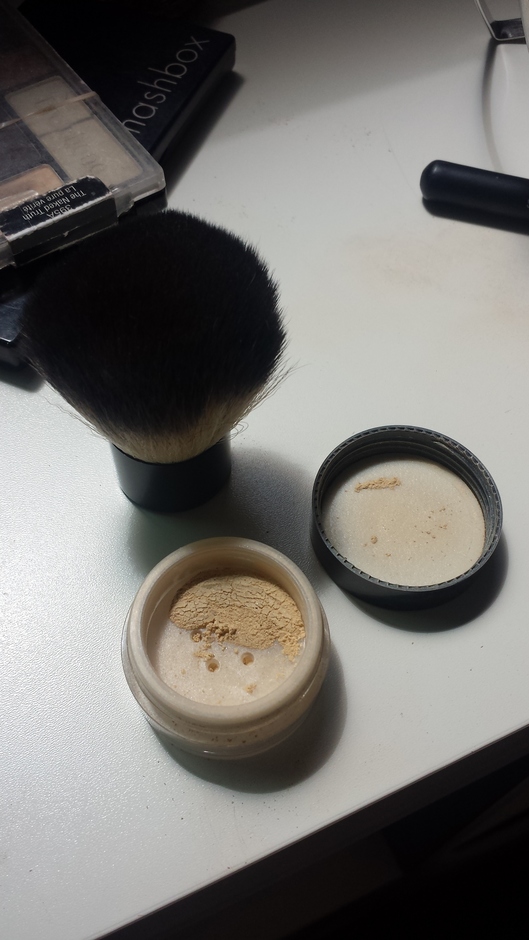 Last, I used the brown contouring powder and swept the color under my cheekbones to make them stand out and shape my face.

Here is my finished look:
You can order Bellapierre Cosmetics All Over Face Contour and Highlighting Kit here.
---
Disclaimer: I received a sample of this product to review and to keep. All opinions are my own.