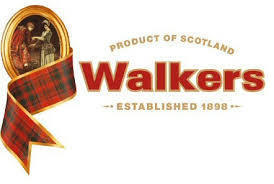 What's more festive than decorating cookies during the cold winter months? Minimize the kitchen stress and mess (and potential for burnt cookies) by decorating Walkers Shortbread Festive Shapes (from Santa Claus to Christmas Bells, and more). The homemade-in-Scotland cookies will make cookie decorating with the family delicious and stress-free!
Decorating Walkers Shortbread is a great option for the kids (or anyone) when you may not have enough time to bake cookies, but still want to engage in a fun and festive activity. It's also a great classroom project – especially when you're tasked to bring in a treat or activity, but are strapped for time. It's as easy as paint by numbers: the festive shapes' imprints will guide your decorating, allowing you and the little ones to easily create an edible masterpiece.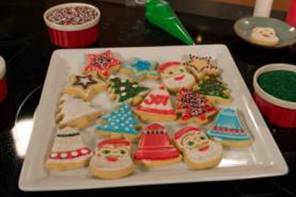 I love the idea of baking Christmas cookies but as much as I hate to admit it, I always mess up every sugar cookie recipe that I have ever tried. I was so excited to discover Walkers Shortbread cookies in these fun festive shapes! They are all ready to decorate! So easy and so much fun. And did I mention you will love the delicious buttery taste of these yummy cookies? You just cannot go wrong with Walkers Shortbread.
To learn more about Walkers Shortbread go to: https://us.walkersshortbread.com/
---
Disclaimer: I received samples of this product to review and to keep. All opinions are my own.