I love monthly subscription boxes! Especially ones for my pets. Pawbox is awesome. Each month you'll receive five luxury product samples of treats and goodies for your dog or cat based on the specific profile you fill out. I chose to review a Pawbox for my big black lab, Banner. I don't know who was more excited, me or Banner! It is so much fun because you get to test out new products on your pet, and if your pet likes them, you can order full-sized products on their website.
In our Pawbox this month, we received samples of the following items:
Pawbox toy of the month
In this case it was a pink wooly squeaky teddy bear. Banner LOVES it!
Nutrabar
The first and only all natural, all American, super premium, true food bar with 27% protein for dogs you can take with you anywhere. Banner really liked this nutrition bar, so it is definitely something I will order for him.
Bark Bars
Banner loves cookies! Bark Bars are all-natural cookie bar dog treats designed to look like candy bars for humans. Banner thought it was delicious!
Green Dog Natural Complete Calm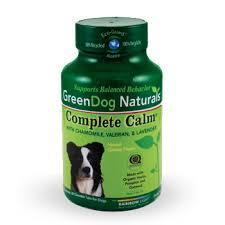 Banner is not a nervous excitable dog. He always has a calm nature about him, but I can see how this natural supplement would be good for taking your dog to the vet, or during thunderstorms or something that makes them nervous. I decided to give Banner one to test it out, and he gobbled it right up. I guess it was tasty. I noticed that he was soon napping happily in the sun on his back with his paws in the air, so I think this calming supplement helped him to chill out and feel good!
Emergency Pet Rescue Sticker
This sticker is a great idea for pet owners to alert emergency personnel and others that your pet is at home and needs to be rescued if you cannot get to them in an emergency.
To learn more about Pawbox or to place an order go to: https://www.pawbox.com/
---
Disclaimer: I received a sample box to review and to keep. The opinions are my own.