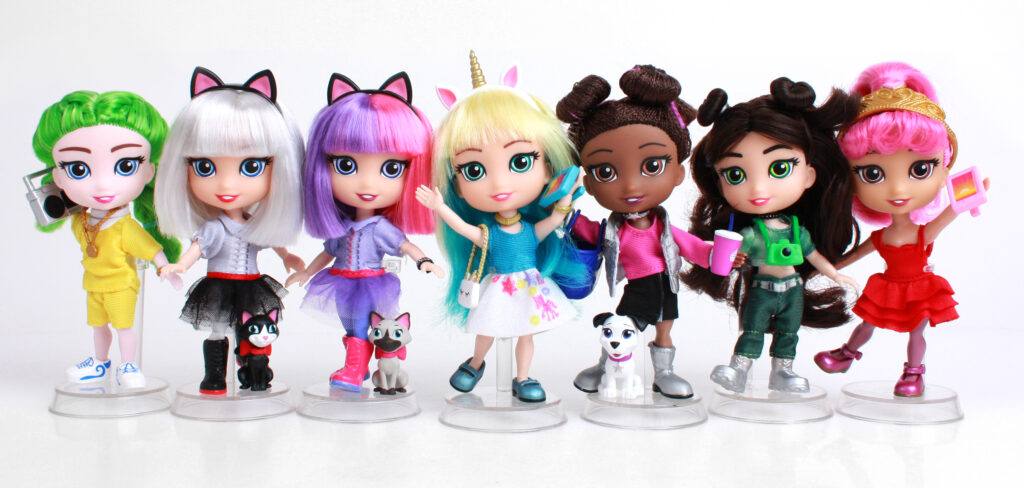 The For Keeps dolls have an inspirational message of positivity – you are love. The dolls were inspired by modern parents and the new aim of keeping their young children off screens and away from content that can have a negative impact on the young mind.
The dolls promote Inclusivity, Love, Acceptance, and Self-Empowerment, and each doll comes with interchangeable outfits, a secret positive message tee, and an autographed photo. They also come with a cupcake-style stashbox and a 20 pack of affirmation stickers!
The For Keeps™ dolls include: Mia the Veterinarian, Ella the Music Producer, Emma the Filmmaker, Bella the Journalist, Sophia the Choreographer, and last but not least London and Paris, the Creatrix Twins™!
If ever the world was in need of a doll like For Keeps™, the time is now. Kids' lives are fraught with uncertainty as schooling and friendships are disrupted, and negativity abounds. Enter a positive, empowering confidence builder, doing it one affirmation at a time, allowing for role-playing with a dynamic Fashion Doll who lets you know that YOU are the HERO you are looking for!
On shelf NOW at Target stores; it's impossible to miss For Keeps™, to not be drawn in by the packaging with its dynamic header messages scrolling across the top –"You Shine Bright", "You Are Loved", "You Are Talented", "You Are Radiant", "You are Awesome", and "You Are Powerful".
My granddaughter, Charlotte is only two years old, but it is never too early to start with teaching a child about self-love, self-acceptance and self-empowerment! She loves her For Keeps doll. It comes with a change of clothing, shoes, a kitten and a cupcake! How fun!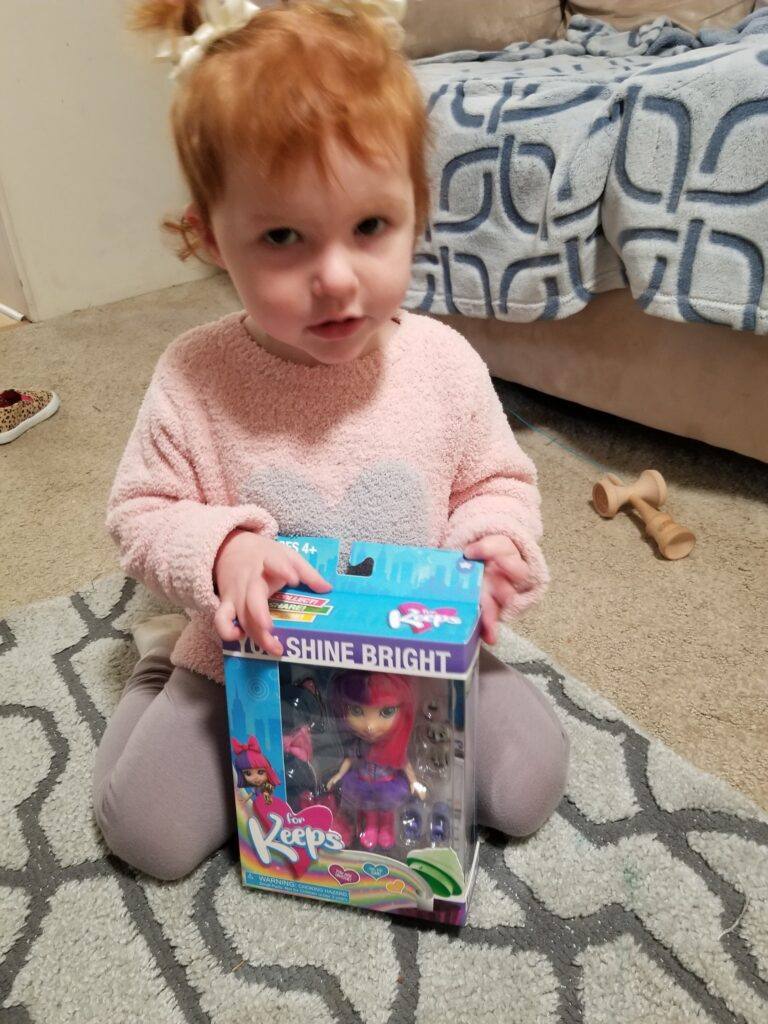 For Keeps™ -Ages 4+ with a $12.99 SRP. Available NOW at Target, and
Amazon
! A
perfect gift
for Christmas and birthdays, a POWERFUL MESSAGE with a great Fashion Doll, packed with surprises! Here's to making Toys powerful and meaningful! YOU ARE LOVE™!