American contemporary street artist, graphic designer, activist, illustrator and founded of OBEY , Shepard Fairey is working with the Give To Cure team to design a handful of special items for this holiday season, that do more than just show off your style: They show off your conscience.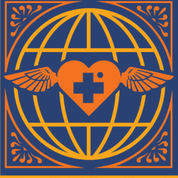 Give To Cure (GTC) is the world's first non-profit that accelerates drug development by empowering individuals to directly and transparently fund clinical trials through crowdfunding. They believe that by working as a larger community we can actually create CURES for devastating diseases, like Alzheimer's.
Widely known for his Barack Obama "Hope" poster, Fairey's work for the non profit includes a range of products that can be worn my mom, dad, siblings or your best bud.
The line includes T-shirts, hats and sweatshirts, all between $40 – $60. He's also designed three unique posters, which you can buy as prints to spruce up any dorm room or office for $60, or for a true art lover, splurge for the limited edition version, currently going for just over $5,000.

Aside from the super chic swag you'll be gifting, the best part is that every cent of your hard earned money will go directly to clinical trials. With this beautifully crafted set of apparel, you can help spread the word and help fund Research Powered By The People.
My thoughts: I was sent samples of Give To Cure's apparel to review. As soon as this gorgeous hoodie came in the mail, my daughter, Kendallyn grabbed it and fell in love with it! I am not kidding, the sweatshirt is of the softest, highest quality material. It fits Kendallyn perfectly and is so cozy and perfect for these colder months. She really rocks this hoodie!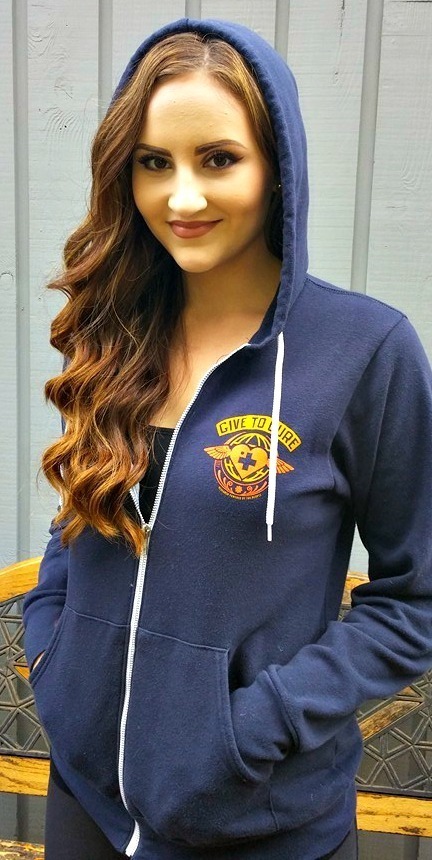 Here's the back of the sweatshirt: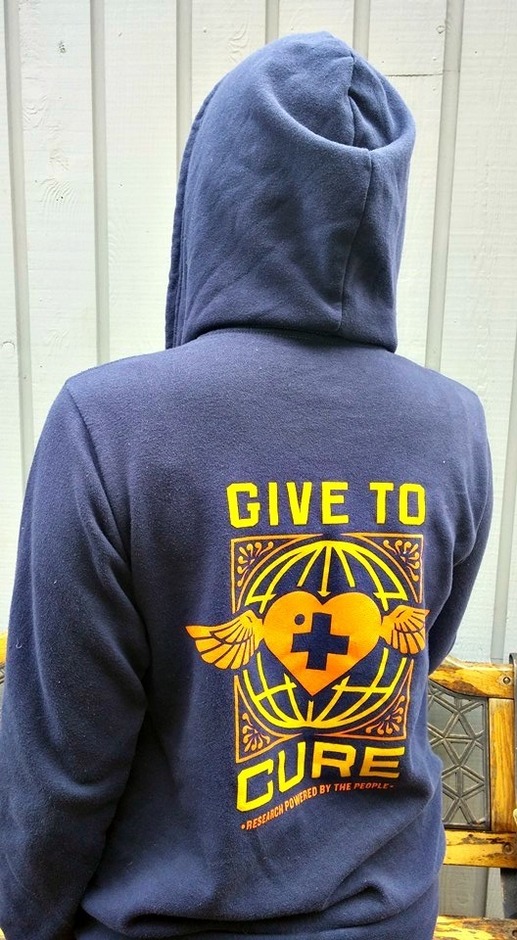 About the artist:
Shepard Fairey shot to national fame as the graphic artist behind a 2008 iconic poster of Barack Obama, a portrait labeled simply "HOPE" and in a style that could be described as Andy Warhol meets Socialist Realism. Fairey, who graduated from the Rhode Island School of Design in 1992, was already well known among graffiti artists and fans, thanks to one of Fairey's early works of "guerilla" art, an impromptu stencil design based on an ad for Andre the Giant, a professional wrestler.
Fairey's work is included in the collections at The Smithsonian, the Los Angeles County Museum of Art, the Museum of Modern Art in New York City, the Museum of Contemporary Art San Diego, the National Portrait Gallery in Washington, D.C., the Virginia Museum of Fine Arts in Richmond, and the Victoria and Albert Museum in London.
About Give To Cure:
GTC is the world's first non-profit that accelerates drug development by empowering individuals to directly and transparently fund clinical trials, prioritized by an independent scientific advisory board. We get the most promising treatments to people who need them most, as quickly as possible.
Launched in 2014 GTC raises funding for research through a crowd funding platform we've coined "cure funding."
All items are available online at the Give To Cure Shop .
Video Interview with Shepard Fairey on GTC: https://shop.givetocure.org/pages/about-us
Want to know more? Follow them on Facebook and Twitter!
---
Disclaimer: I was sent products to review. Any opinions are my own.