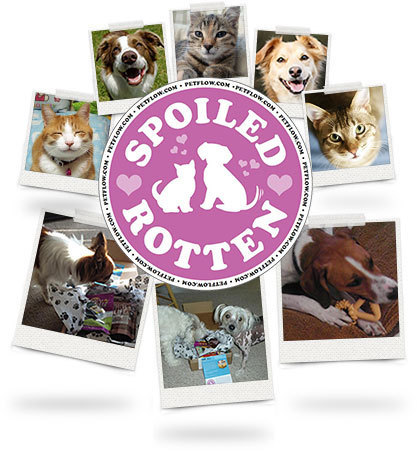 Imagine the finest cat food with treats and toys sent monthly to your home for your special and deserving kitty! It is kind of a way to thank that precious furball for being such a loyal friend and confidant.
If you love your cats as much as I adore mine, you will love spoiling them with their own monthly box of special surprises and goodies. PetFlow.com has created the Spoiled Rotten Monthly Gift Box.
Introducing, PetFlow's "Spoiled Rotten" box, a monthly gift club for loving pet parents! Every month, your pet will be sent a box of amazing hand-picked treats, toys and accessories!
Every edible product is MADE IN THE USA. All products are made by premium companies and each box is stuffed with almost $40 worth of products for $24.99 a month. This is the best way to make their tails wag and discover brand new, amazing products from amazing companies that love your pet as much as you do.
I received a "Spoiled Rotten" box to review for my two cats, Opal and Kevin. (Shown below in the arms of my son)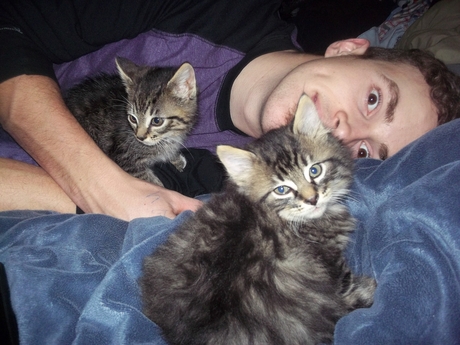 My "Spoiled Rotten" box included some very wonderful treasures, indeed.
There was a great variety of treats, toys, and pet careproducts in the shipment.
They are as follows:
Bass Brush
My kitties love a good brushing. This brush makes their hair look healthy and shiny. My longer haired cat, Kevin gets tangles in his fur, and this brush works wonders on his coat.
LED motion Activated Cat Ball
My cats love to chase this fun lighted ball. I just turn off the lights and have a blast watching my felines going crazy trying to catch this wild toy. They must think it is a funky mouse.
Pet Naturals Hairball Soft Chews
These yummy little morsels are designed to help your cat get rid of hairballs that could be dangerous to their health. My cats definitely approve!
Stella and Chewy's Freeze Dried Turkey Dinner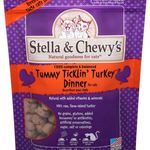 Opal and Kevin were very pleased with thid delicious dinner. They were not very eager to share it. It disappeared rather quickly into their tummies.
Stella and Chewy's Freeze Dried Duck Dinner
Opal and Kevin absolutely loved their duck dinner as well. This food is freeze dried RAW, so the cats especially went nuts for it.
I Love My Cat Bracelet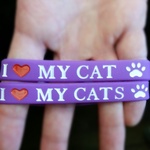 Well, I'm not gonna lie and say that I actually wear this bracelet, but it is a nice idea for those who will. I do love my cats, however.
Loofah Catnip Toy
Isn't it cute? I can't tell if my kitties think it is cute or if it is the catnip within the toy, but my cats love it! They fling it up in the air all day long.
Evo Turkey and Chicken Formula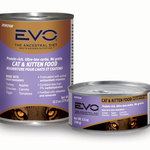 Protein-rich and low in carbs as well as grain free. I don't think my cats care that this food is completely nutritious, they just love it. It is one of the healthiest and best cat foods on the market. If I was a cat I would beg for this stuff!
To learn more about PetFlow.com Spoiled Rotten Monthly Box for Cats or to place an order go to:
https://www.petflow.com
To WIN:
One winner will be selected to receive a
PetFlow.com Spoiled Rotten Monthly Box for Cats for their own frisky feline!
How? It's easy! Just enter below using Rafflecopter. Good Luck!