Fall is well under way, and wintertime is near. There are mostly clouds in the sky and plenty of rain in the forecast (where I live.) But, as you may have heard time and time again, you should never go a day without sunscreen on your face!
One of the best facial sunscreens I have ever used is Block Island Organics. Block Island Organics creates safe, quality, and lovable non-toxic suncare and skin care products so you can get outside and play.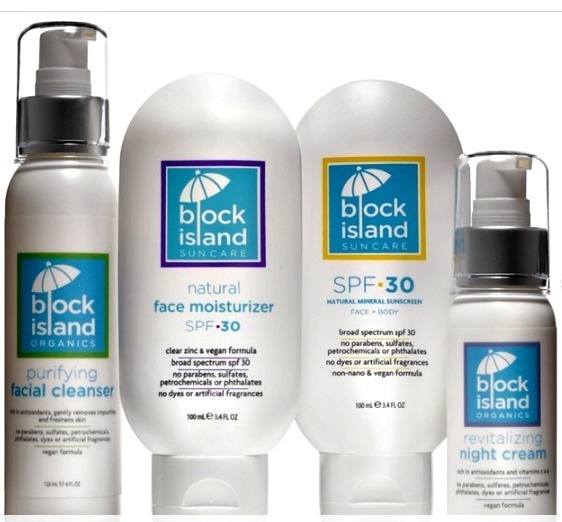 I wear a moisturizer that contains sunscreen almost every day that I know I am going to be outside, rain or shine. One of my favorite facial moisturizers with sunscreen is Block Island's Natural Face Moisturizer~ SPF 30.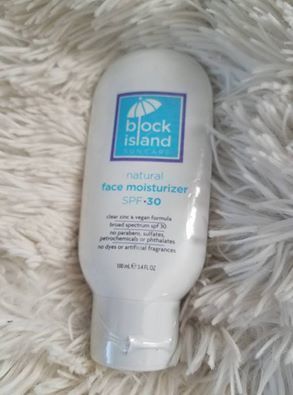 Block Organics Natural Face Moisturizer is an advanced daily moisturizer made with clear zinc that nourishes skin. Fortified with broad spectrum SPF 30 sun protection to prevent wrinkles & early skin aging.
It makes my skin feel very soft and highly supple. I love it because it is lightweight and acts as the perfect base for my foundation. It never causes me to get blemishes like many facial creams with sunscreen tend to do.
AWARD WINNING – 2016 Best Moisturizer with SPF (Environmental Working Group – EWG)
MOISTURIZING – Shea butter, aloe and more keep skin hydrated, can be worn under makeup
HEALTHY – Organic and natural ingredients – clear zinc only (safest & best UV filter)
EFFECTIVE – SPF 30 & broad spectrum protection decreases the risk of skin cancer & aging
CRUELTY FREE – Vegan formula and never tested on animals
TRUST – No parabens, sulfates, petrochemicals, phthalates, dyes, fragrance. Made in USA
Giveaway
Enter to win! One winner will receive a full-sized bottle of Block Organic's Natural Face Moisturizer (ARV: $27.99)
How? It's easy! Just enter to win using the Giveaway Tools below. Good luck!
Save 20% off on this site from today through November 22nd, using the code juliann at checkout. Please note the code is not combinable with offers but can be used multiple times.
For more information go to:
Block Island Organics | https://www.blockislandorganics.com
Follow us for the latest company news and suncare info!
https://www.facebook.com/blockislandorganics
https://www.twitter.com/BIOSuncar
---
*Product received. All opinions are my own.