Spring is a time to start fresh and anew. It is the perfect season to renew your skin care routine with products that are made with natural ingredients, from Camille Rose Naturals.
You can trust Camille Rose to source ingredients with integrity, to mix with a pinch of love, and to always consider your total health and wellness.
I am always on the lookout fore skin care products that are made with natural ingredients and so I was very happy to get the chance to review a few fabulous products from Camille Rose.
When it comes to facial care, I wash my face every morning and at night before I go to bed. I look for a cleanser that is natural and gentle. Camille Rose's Beauty Bars are hand crafted using the mildest and most natural healing ingredients to help restore, refresh, and rejuvenate. My skin has been really sensitive lately, and I must be very careful with the products that I use on my face.
So far, these facial bars have been great. I am even able to remove my eye makeup without irritating my eyes. (As long as I am careful not to get the soap in my eyes, of course)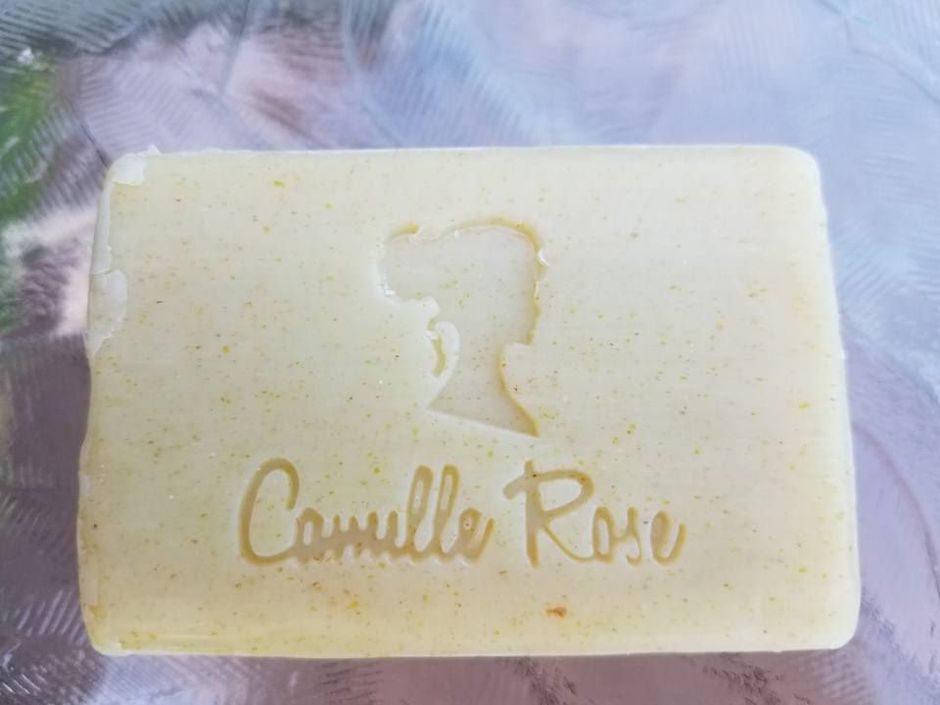 For the face:
Tamanu Cleansing Bar~ The Tamanu Cleansing Bar has a rich lather and rinses off easily without stripping or drying the skin. It helps to expedite the healing of scars, acne pimples, and black heads. To help with blood circulation and strengthen the hair follicle, the Tamanu Cleansing Bar can be used on the scalp as well as be used for light exfoliation toward glowing skin. Containing anti-inflammatory properties, Tamanu helps to soothe swelling and redness due to acne and breakouts. Our Tamanu Cleansing Bar is gentle enough for sensitive skin and made with love.
Rice Bran Cleansing Bar~ Deluxe Face and body Cleanser gently exfoliates to brighten without over drying. Leaves the skin feeling smooth, conditioned and with an even appearance in texture. Refreshes the skin instantly for a luminous and brighter appearance.This Rice bran formula will gently exfoliate dull to remove dark spots around the eyes, knees and elbows. Works with all skin types (normal, dry, combination, oily).
Turmeric Cleansing Bar~ This beauty bar removes blemishes and gently exfoliates the top layer of the skin. Helps treats eczema, acne, psoriasis and stimulates blood circulation. Cleans, moisturizes and keeps the skin soft and smooth. Provides a rich creamy lather to gently condition the skin leaving it fresh and with a healthy glow. Helps preserve youth, beauty and a flawless complexion.
For the body: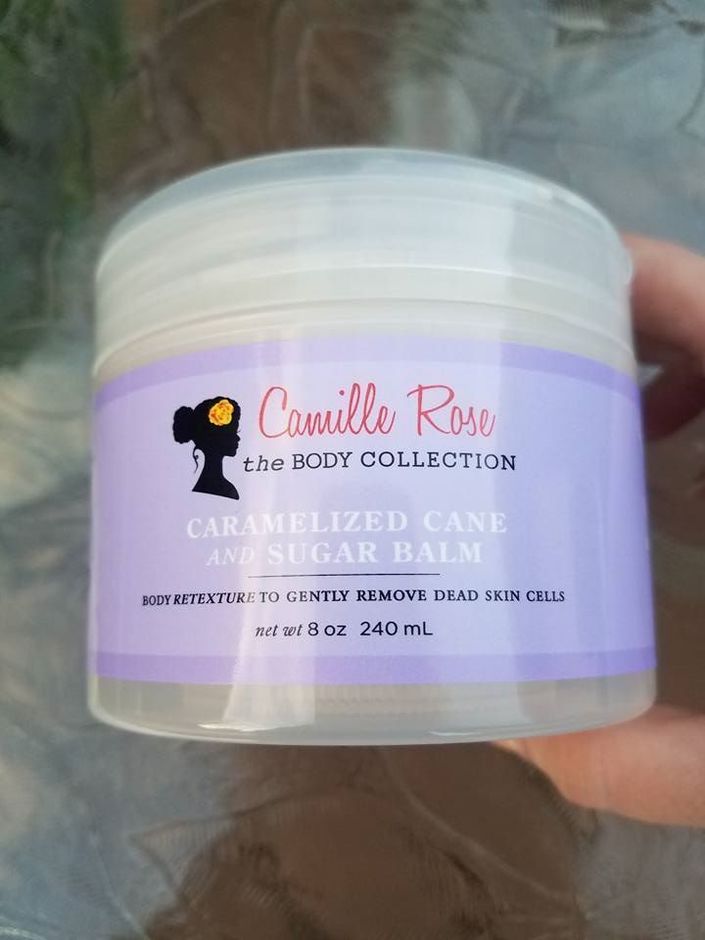 Carmelized Cane and Sugar Balm~ Reveal smoother and more radiant skin with regular use of of this organic body exfoliant. A blend of pure sugar cane, almond grinds and lemon fruit peel gently exfoliates, while golden jojoba and organic coconut oils replenish moisture in the skin. I use this amazing body scrub twice per week. It smells absolutely delicious, and makes my skin look and feel fabulous. It is the perfect body polish to get my skin ready to show off in shorts! (Now, if only the sun would make an appearance!)
Orange Honey Bath Elixir~ Add a touch of sweetness to your bath with a few droplets of this light-bubbling elixir. Organic, raw honey is shaken with rose water, mallow flower and cucumber fruit, then enriched with a moisturizing oil blend. This luxuriously foamy bubble bath makes my heart happy! The uplifting fragrance is perfect to brighten my day, and it feels heavenly to soak in. My skin feels hydrated and soft as silk.
You can find Camille Rose Naturals products at over 300 Target locations. Prices range from $8.99-$12 and you can purchase at https://www.camillerosenaturals.com
---
*Product received. All opinions are my own.