A Family, Beauty, Health and Lifestyle Blog
The frigid cold winter weather can really take its toll on your skin, leaving it dried out and lifeless. Whether it is being chapped by the merciless wind or reddened by the bitter frost, your skin needs a miracle product to protect it in these cooler months. Mirakle Cream, made by The Better Skin Company, is the perfect solution to revitalize, nourish and protect your skin.
This time of the year, my skin becomes really sensitive from the dropping temperatures. It becomes rough and dry, and nothing seems to remedy the problem. I received a sample of Mirakle Cream to review. From my very first application, I could feel a difference in the way my skin felt. It was instantly hydrated and soothed. I love how lightweight Mirakle Cream is, and how it absorbs perfectly into my skin, leaving it feeling supple and looking radiant. It helps to smooth out fine lines and wrinkles, and is also the perfect base for my foundation.
For more information or to place an order: http://thebetterskinco.com/
---
* Product received. All opinions are my own.
AFTER 108 LONG YEARS, CUBS FANS CAN CELEBRATE THE
TEAM'S THRILLING RUN TO THE WORLD SERIES CHAMPIONSHIP WITH TWO ULTIMATE FALL CLASSIC MEMENTOS
"THE 2016 WORLD SERIES"
THE OFFICIAL FILM FROM MAJOR LEAGUE BASEBALL
DVD and Two-Disc Blu-ray™+DVD Combo Pack
DEBUT IN STORES DECEMBER 6
&
"2016 WORLD SERIES COLLECTOR'S EDITION:
CHICAGO CUBS"
8-Disc Set on Blu-ray™ and DVD
AVAILABLE IN STORES DECEMBER 13
Both Championship-Caliber Sets from Shout! Factory and Major League Baseball Come Loaded with Extras, Including Regular Season Highlights, World Series and Parade Highlight s,Clinching Moments and More!
Actor (and Longtime Cubs Fan) Vince Vaughn Narrates the Official 2016 World Series Film
All droughts end with rain. And when the Chicago Cubs ended their 108-year World Series drought with an improbable three game run - including a dramatic Game 7 rain delay - to capture the championship, generations of Cubs fans washed away decades of disappointment, curses and superstitions. Fly the W! The Cubs are 2016 World Series champions! And, this December, fans can bring home this year's Fall Classic with two spectacular home entertainment collectibles commemorating the team's unforgettable postseason: " THE 2016 WORLD SERIES " the official film, available on DVD (with digital copy) and two-disc Blu-ray+ DVD combo pack (with digital copy) on December 6, 2016 ,and " 2016 WORLD SERIES COLLECTOR'S EDITION: CHICAGO CUBS" , 8-disc collection on Blu-ray and DVD on December 13, 2016 , from Shout! Factory and Major League Baseball.
The 2016 World Series was the end of an arduous road. As the Cubs wielded dominating pitching, spectacular defense, and clutch offense to end their championship drought in dramatic fashion, generations of fans celebrated cherished memories newly washed by a championship. And it was, perhaps, even the beginning of a new kind of journey for the Cubs and their fans, as Owner Tom Ricketts and President of Baseball Operations Theo Epstein collaborated to shape a staff and team that could pull off the most epic of championships. With a powerful combination of talent and grit, Manager Joe Maddon's cast of Kris Bryant, Anthony Rizzo, Javier Baez, Jake Arrieta, Dexter Fowler, Jon Lester, David Ross and World Series MVP Ben Zobrist, the Cubs outplayed the Giants and Dodgers to set up a historically dramatic World Series against the Cleveland Indians. Of course, it would come down to a Game 7 full of pulse-pounding thrills, anxiety, and excitement, as the Cubs overcame a tenacious Cleveland comeback, including a mythical rain delay, inspirational clubhouse speech, and an extra frame of baseball to crown a 103-win season with a World Series title.
Part of a tradition that dates back to 1943 when the U.S. State Department commissioned Major League Baseball to create a highlight reel of the World Series for troops overseas, the official World Series film is the crowning achievement each year from Major League Baseball. With numerous camera crews capturing every exhilarating pitch, every historic home run and mesmerizing moment from every postseason game, the "THE 2016 WORLD SERIES" film delivers the Cubs' thrilling series run in an expertly crafted documentary, edited from hundreds of hours of footage. Featuring comprehensive highlights, exclusive access and interviews, and breathtaking, hi-def footage that delivers home audiences directly to the ballparks, this extraordinary souvenir, narrated by actor and longtime Cubs fan Vince Vaughn, captures the team's thrilling series in epic fashion. Championship bonus programming includes season-long highlights, as well as excerpts from the record-setting celebratory parade that turned Chicago blue with a crowd estimated at nearly 5 million.
BONUS FEATURES: Regular Season Highlights n Clinching Moments n World Series Highlights n World Series Parade
Following, on December 13, Cubs fans everywhere can relive the team's entire white-knuckle postseason run with the "2016 WORLD SERIES COLLECTOR'S EDITION: CHICAGO CUBS",an 8-disc set that preserves every inning, every play and every heart-stopping moment from the 2016 Fall Classic - from "spiritual" team leader David Ross' dramatic home run in the final game of his career, Jake Arrieta and Jon Lester's masterful performances on the mound to Kris Bryant's final, thrilling 5-3 put-out to Anthony Rizzo.
This special edition presents all seven complete and uncut World Series games, all wrapped with SleeveStats which offer official stats, game trivia and more to enhance the viewing experience. Also included are a bonus disc of the pennant-clinching NLCS Game 6 at Wrigley Field, as well as four audio options, allowing home audiences to watch the games while listening to either the television broadcast, Cubs Radio Network announcers, the Indians Radio Network or a Spanish-language version of the broadcasts.
This December, fly the W and celebrate the Cubs history-making run to the championship with these two ultimate mementos from one of the most exciting postseasons in a generation.
2016 WORLD SERIES FILM (DVD/BLU-RAY)
Street date: December 6, 2016 Genre: Sports
Running Time: 90 minutes Catalog #: (DVD) 17291//(BD) 17292
Format: DVD+ Blu-ray/2 Discs Aspect Ratio: 1.78:1
SRP: (DVD) $26.99srp/(BD) $34.99srp Language: English
2016 WORLD SERIES COLLECTOR'S EDITION: CHICAGO CUBS (DVD/BLU-RAY)
Street date: December 13, 2016 Genre: Sports
Running Time: 20 Hours Catalog #: (DVD) 17293/(BD) 17302
Format: DVD+ Blu-ray/8 Discs Aspect Ratio: 1.78:1
SRP: (DVD) $59.99srp/(BD) $79.97srp Language: English, Spanish w/Eng. subtitles
About Shout! Factory
Shout! Factory, LLC is a diversified multi-platform media company devoted to producing, uncovering, preserving and revitalizing the very best of pop culture. Founders Richard Foos, Bob Emmer and Garson Foos have spent their entire careers sharing their music, television and film favorites with discerning consumers the world over. Shout! Factory's entertainment offerings serve up feature films, classic and contemporary TV series, animation, live music and comedy specials. In addition, Shout! Factory maintains a vast entertainment distribution network which delivers culturally relevant programming, movie and audio content to all the leading digital service providers in North America and across multiple platforms. Shout! Factory owns and operates Shout! Factory Productions, Scream Factory, Shout! Factory Kids, Shout! Factory Films, Mystery Science Theater 3000, Timeless Media Group and Shout! Factory TV. These riches are the result of a creative acquisition mandate that has established the company as a hotbed of cultural preservation and commercial reinvention. Shout! Factory is based in Los Angeles, California. For more on Shout! Factory, visit shoutfactory.com
About Major League Baseball
Major League Baseball (MLB) is the most historic professional sports league in the United States and consists of 30 member clubs in the U.S. and Canada, representing the highest level of professional baseball. Major League Baseball is the best-attended sport in North America, and since 2004, MLB has enjoyed its best-attended seasons in the history of the game, with each regular season eclipsing the 73 million mark. Now led by Commissioner Robert D. Manfred, Jr., MLB currently features record levels of labor peace, competitive balance and industry revenues, as well as the most comprehensive drug-testing program in American professional sports. MLB remains committed to making an impact in the communities of the U.S., Canada and throughout the world, perpetuating the sport's larger role in society and permeating every facet of baseball's business, marketing and community relations endeavors. With the continued success of MLB Advanced Media and MLB Network, MLB continues to find innovative ways for its fans to enjoy America's National Pastime and a truly global game. For more information on Major League Baseball, visit www.MLB.com .
---
*Product received. All opinions are my own.
This holiday season, consider giving your favorite somebody a personalized tin of delicious Malt Shop Cookies! Not only will the lucky recipient love the delectable treats, they will treasure the cute little tin that the cookies come in!
You simply upload your favorite photo and add any message you wish! You can choose the flavors of cookies you want and what size tin you'd like to give. The cookies come in Chocolate Chip, Mocha Chocolate and Double Chocolate.
WHY MALTED MILK?

Malted Milk is best known as that sweet, finishing touch flavor that gave birth to every Malt Shop, Soda Fountain, Diner and Lunch Counter all across the USA.
But Malted Milk also acts as its own. all natural, preservative. No artificial stuff needed. So your cookies stay soft and fresh. Malt Shop cookies are completely all natural.
I received a tin of The Malt Shop cookies which included a sampling of all 3 flavors. The cookies are soft, chewy, satisfying and delicious. I had never tried anything malt flavored before. Does that mean I am young? I wish! At least I know I was not around when there were malt shops. I love chocolate covered malt balls, but that is about it. With these cookies, it is kind of an unusual flavor if you are unfamiliar with malt, but they are very good.
For more information, or to place an order go to: www.maltshopcookies.com
---
*Product received. All opinions are my own.
Ring in the New Year with style, and glam yourself up with these beauty essentials that will definitely make a statement. From hair to makeup – we've got you covered on how to look your absolute best for any NYE party you're headed to.
All eyes will be on you at the party with this standout look by Hairdo. Make an instant impact with the Hairdo Spiky Clip, which is a textured hairpiece that easily clips in for a look that's equal parts playful and punky. "While effortless messy up-dos are all the rage this holiday season, we all know they are not effortless as it can take attempt after attempt to get it just the right kind of messy. Take the sweat out of the process by attaching the Hairdo Spiky Clip for the ultimate festive look." – Kristina Barricelli, Hairdo Brand Ambassador. ($10; Ulta and Ulta.com)
Make a statement with KORRES Morello Lip Duos. These creamy Morello lipsticks provide a perfect and pure color release in one stroke, and conditions lips while lending them a bright, rich, luminous finish. The KORRES Cotton Seed Oil Long-Lasting Lip Liner provides precise, luminous color enriched with nourishing cotton seed oil, jojoba oil and antioxidant vitamins. Soft, smooth texture helps you define the contours of the lips and create a base for lipstick, ensuring beautiful, long-wearing color without feathering ($32.50; HSN.com)
Smell delicious with Lavanila Laboratories The Healthy Fragance in Pure Vanilla. The perfect vanilla, this sexy blend of pure Madagascar vanilla, sheer freesia, and creamy tonka bean is seductive and magnetic. A grown up expression of vanilla, this fragrance is more vanilla bean than vanilla cookie. Each fragrance starts with a warm base of Madagascar vanilla and layers on a unique blend of pure essential oils for an exquisite expression of nature that captures a mood, a memory, or a moment in time ($58; Lavanila.com).
---
*Product received. All opinions are my own.
Stocking Stuffers for the Whole Family
Christmas is just around the corner! Start stuffing stockings for all your loved ones with these great finds!
For the music lover . . .
Wraps headphones are the must have accessory for anyone and everyone who enjoys music. Perfect for stuffing in stockings, Wraps won't slip out of your ears and they won't tangle up into a cluster of chaos. Wraps not only offer crystal-clear, high-quality sound but they also look good! When they're not in your ears, wrap them around your wrist for a fashion statement.
Features of Wraps:
Fashionable
Comfortable
Delivers high-quality sound, tuned by world-renowned sound engineers
Tangle-free
Patented slider system
Lightweight
Various colors and styles
Prices start at $19.99
For the fitness fanatic . . .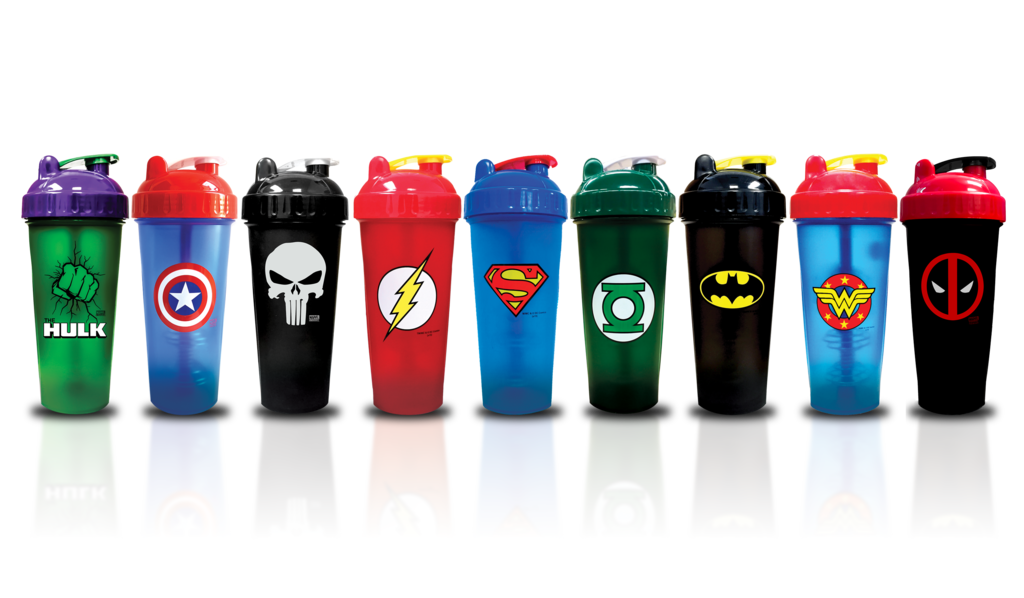 Every athlete, fitness fanatic and weekend warrior will be stoked to find a PerfectShaker peeking out of their stocking on Christmas morning! The PerfectShaker is the perfect fitness accessory to hydrate and fuel, like your favorite hero. It comes equipped with a stay-open flip cap, screw on lid and extra wide mouth to make consuming easier. It's also the only bottle with ActionRod Technology with the agitator bouncing up and down to create delicious and nutritious mixes. The world's first superhero shaker bottle doesn't just look good. Check out its other features:
100% leak-free guaranteed
BPA-free
UV ExtraLast Ink (so logo doesn't easily wear off)
Easy to clean and dishwasher safe
Lightweight and portable
PerfectShaker is the only shaker cup company that has license with Disney & Warner Bros. Choose from Batman, Superman, Captain America, Wonder Woman, Flash, Hulk, Green Lantern, The Punisher, or Deadpool.
For the beauty lover . . .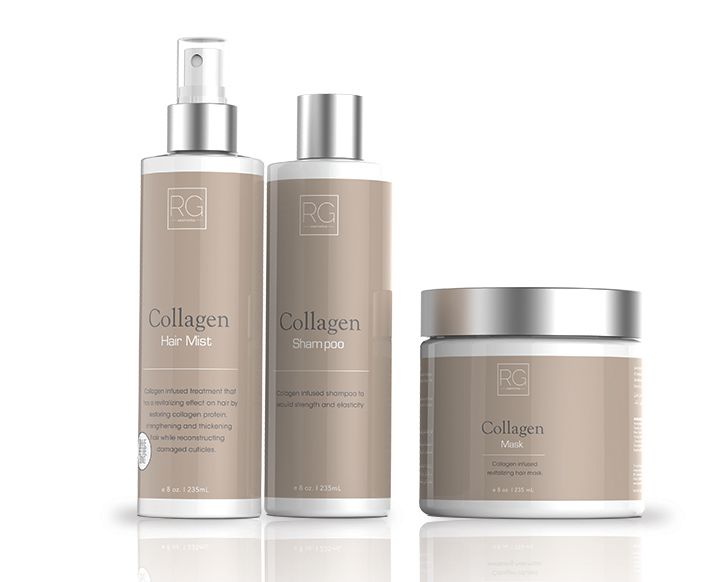 RG Cosmetics' line of innovative haircare products protect, restore and beautify hair.
Enhance your hair's natural beauty this holiday season with RG Cosmetics, an innovative line of haircare products that uses the most up-to-date scientific advances to create unique treatments that help protect, restore and beautify hair. RG Cosmetics works closely with chemists to develop high-quality products that effectively target the core issues that keep hair from looking its best. It helps create hair that's not just perfect, but perfectly you.
To find a salon near you that features RG Cosmetics products and treatments, go to: http://www.rgcosmetics.com.
For the home chef . . .
Cleaning up from the latest kitchen creation will be a cinch with The Ringer -- the one tool that will save your favorite cast iron pan. The stainless steel chainmail rings create a textured surface that's ideal for scratch-free, heavy-duty scrubbing. All you need is warm water! Still feeling a little lazy or the wine kicking in? Not to worry. The Ringer can also rid wine glasses of days old party remnants. Trust us, it's the best $15 you'll spend!
For the earth lover . . .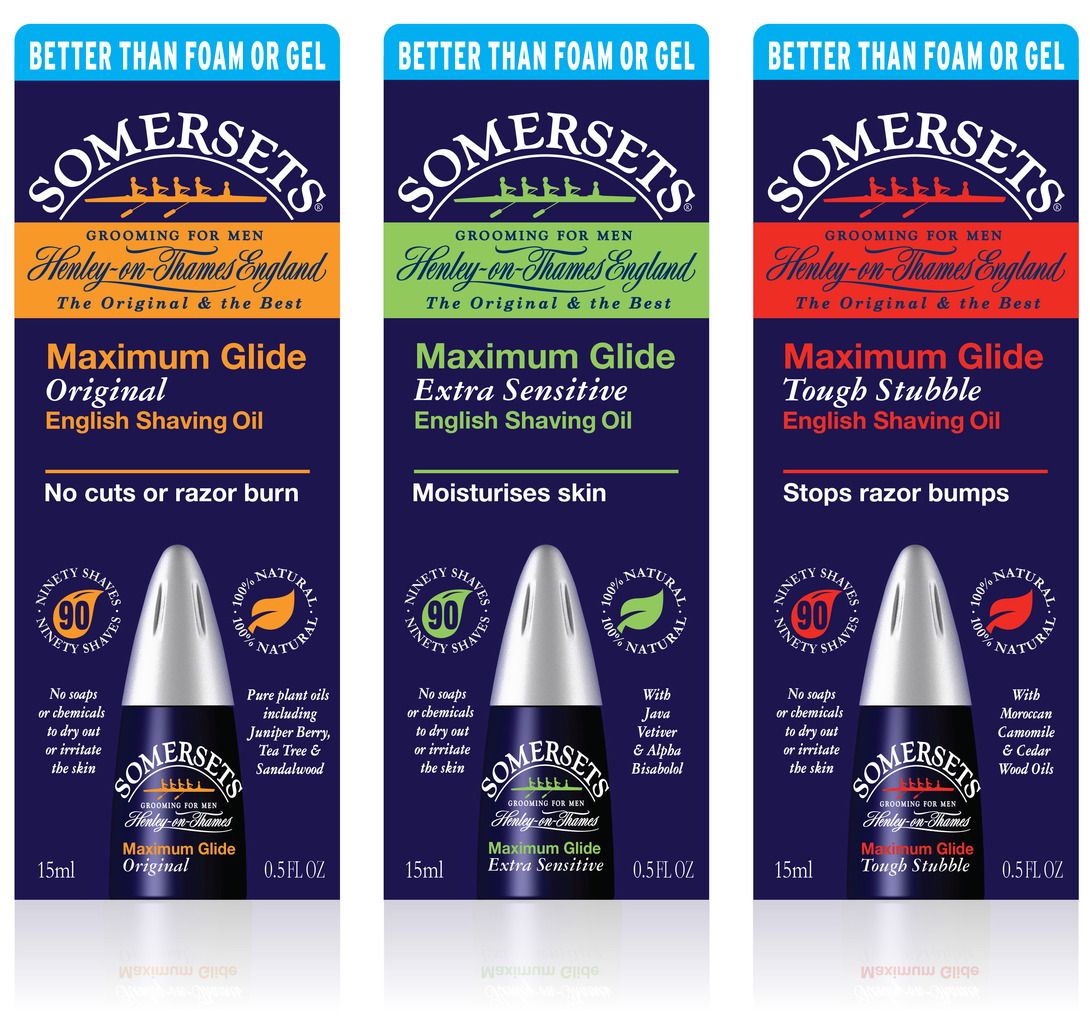 This season, count on Somersets to soothe and heal your skin with all natural ingredients, even while you shave! Somersets offers the following benefits with their great ingredients:
All-natural, vegan ingredients such as Tea Tree, Aloe Vera, Juniper Berry, Camomile and Cedar Wood Oils that are only plant extracted and never tested on animals
No cuts or razor burn; Somersets offers "the world's most comfortable shave"
Up to 90 shaves from one compact bottle, only 3-4 drops per shave
No water needed, making them ideal for home, gym, and travel
Hand luggage and TSA friendly
For men, choose from Maximum Glide Shaving Oils in Original, Extra Sensitive, or Tough Stubble. For women, choose from Extra Sensitive for Legs and Underarm or Delicate for Bikini Area. Made in England and now available in the United States, Somersets can be found in Walgreens, Target.com, Jet.com as well as several regional chains and select independent stores.
For anybody and everybody . . .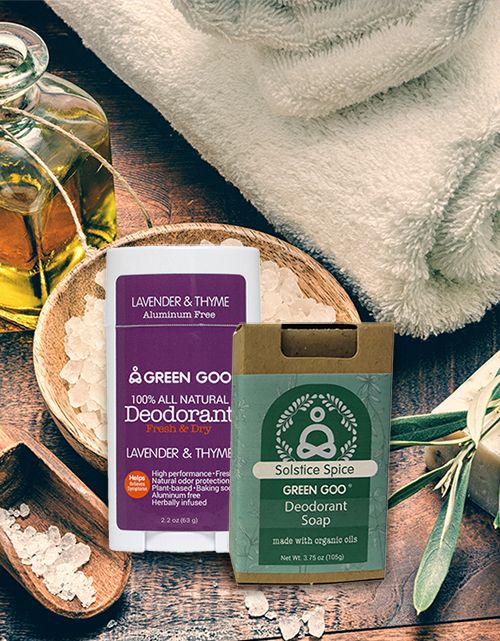 Give the gift of beautiful skin while helping people around the world with Green Goo ®. This organic skincare line provides pure, natural and healing ingredients to nourish skin. Green Goo believes in using only the highest-quality, natural, beneficial ingredients the earth has to offer… food for your skin! These products are being used with the Mandela Foundation for their portable hospitals, with World Vision for their Somalia team helping with wound care and even John Hopkins! Your purchase and gift will contribute to offering clean products around the globe.
These natural products come in a variety of types, uses, and sizes! Try Green Goo's brand new natural soap!
For your furry friend . . .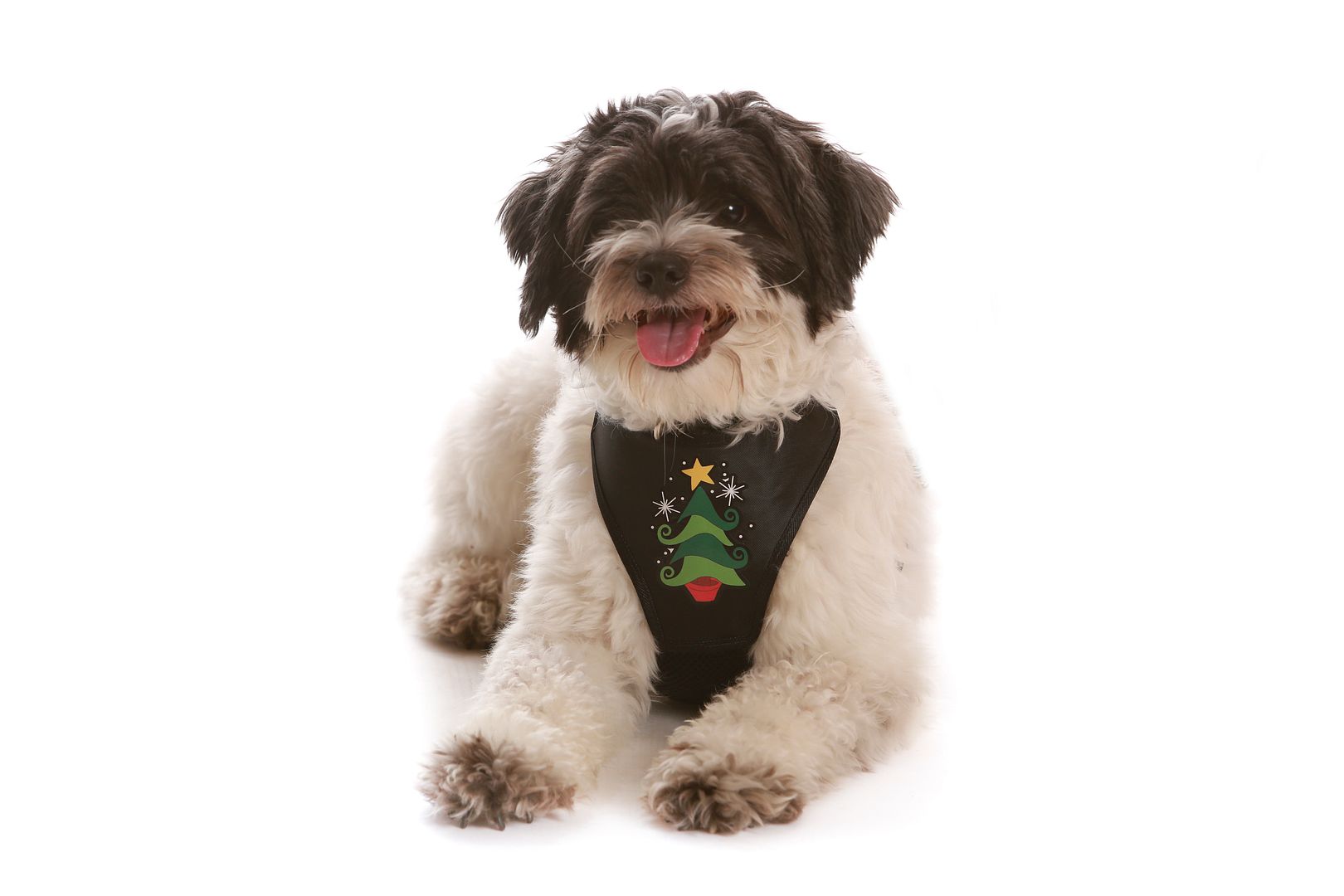 Charlie and Spike's WagSwag interchangeable Harness and Fashion Fronts are THE go-to holiday gift item for pets this season.
Features of the WagSwag Interchangeable Harness and Fashion Fronts:
Interchangeable designs in a variety of collections and styles
Breathable Mesh for comfort
Adjustable at the neck and chest for a custom-like fit
Easy on-and-off squeeze buckles
Nylon straps
Shaped to not cut under the front legs
Sits well below the trachea
Two D-rings for id tags, charms, and/or leash attachment
Strength-tested
Choose daily from an ever growing variety of Fashion Fronts to change up your dog's look and express their individual style. You can also work with Charlie and Spike to customize a design of your very own!
---
*Product received. Any opinions are my own
An hour massage typically costs upwards of $60 per hour, which would be fine if one session cured all the pain which, of course, it doesn't. Now with the holidays upon us and icy roads, who really wants to deal with the extra "pain" of traveling to your appointment, when you can experience the same satisfaction within the comforts of home?
truMedic is a New York-based massage technology company that builds healthier lives through their line of highly-acclaimed pain and stress management products, including:
InstaShiatsu~ A deep-kneading cordless do-it-yourself masseuse (Please see recent product features in USA Today, Travel Weekly)
TM-1000PRO Deluxe TENS Unit Electronic Pulse Massager~ The powerful, portable, and rechargeable pain-reliver. Alleviate even the toughest chronic pain through the most advanced portable electro-therapy solution. (Please see recent product feature in Muscle & Fitness)
Three different models with a range of the following features:
3D Massage: Rollers travel in 3 axes, up and down, side to side, and in and out
Multi-layered airbag pressure-massage functionality to gently grip and stretch muscles

Rolling and pressurized foot and calf massage

Acupressure functionality:
Targets pressure points to relieve tension

Multiple massage functions including shiatsu, rolling, kneading, tapping, and pressing

Shortcut 1-touch button for auto massage procedures

Adjustable leg rest, back rest and seat. Extends and retracts with just the press of a button

Easy to read control panel for intuitive massage choices

Zero-gravity position relieves pressure on spine and mimics the feeling of weightlessness

Adjustable timer to set sessions for 10, 20, or 30 minutes

Built-in speakers that support U disc, SD card, and MMC card music

NuvoEssence line of aroma diffusers (coming soon) - Five different diffuser models that deploy innovative ultrasonic technology to break down the essential oils and disperse them into the air with no heat and an auto-shut off feature.
I am so excited! I received a InstaShiatsu+ Neck and Back Massager with Heat to review! What a wonderful early Christmas gift for my sweet husband. He works extremely hard as a sheet metal foreman and often comes home very sore with aching muscles.
InstaShiatsu+ Neck and Back Massager with Heat is so amazing! Relax and enjoy a wonderful shiatsu massage right at home - with no wires!
Control the intensity using the built-in wrist supports. Relax or tighten your grip for your perfect massage.

Receive hours of relief with a single charge of the built-in battery.

Includes: InstaShiatsu+™ Neck and Back Massager, Carrying Case, A/C Adapter

My husband loves this incredible massager. He loves the way the balls moves around on his back, giving him deep-tissue massage on his achey shoulders. The heat features adds to the relaxation effect.
Just slip your arms or hands through the wrist supports and tighten your grip to experience an invigorating massage that will deeply knead and loosen your muscles. Relaxing your grip will provide a more gentle massage for those looking for a less intense experience. Experiencing tension and want to relieve areas other than your neck and back? The InstaShiatsu+™ also feels excellent on your calves, thighs, or lower back!
It comes in a handy travel bag, too and is perfect for my husband's frequent business trips.
For an in-depth look at truMedic's entire product line, please visit www.trumedic.com
---
*Product received. All opinions are my own.
There are gifts, and then there are well-thought out, meaningful, extra special gifts. One of these gifts would definitely be Peter Freed's photo-essay book, PRIME: REFLECTIONS ON TIME AND BEAUTY, which features 130 stunning black and white portraits and essays that are a true celebration of women. 2016 is shaping up to be a huge year for women and PRIME marks the occasion perfectly.

Featured are a woman whose TED talk on authenticity was watched by over 20 million viewers; a breast cancer survivor who left her career to create bathing suits with integrated prostheses; a raw food expert who saw a need for healthy airport food and did something about it; a woman who dedicates her life to speech therapy for the facially disfigured; a supermodel who believes Every Mother Counts and fights for worldwide maternal health.
The women, ranging in age from 35 to 104—some celebrities, some not—were photographed without makeup and reproduced with no retouching or Photoshop alteration. Each photo is accompanied by a personal essay. "Women are born storytellers gathering information and insights the way a bee gathers pollen, totally immersed and coated in their experiences," says Peter Freed. The book is a self-described labor of love for photographer Peter Freed, who for over 3 decades has been the "go to" portrait photographer for publications including The New York Times, Forbes, Esquire, Newsweek and Architectural Digest.
Here are just some of the excellent reviews and praise for the book, but I urge you to explore more on the book's website :
USA TODAY — "Celebrity photog Peter Freed's in his 'Prime'"
Daily Mail — "Christy Turlington featured in extraordinary photographer's book of women in their prime."
Huffington Post — "The essays are filled with the challenges and opportunities life throws us and the choices made in response to those events."
Daily Voice — "These women's stories will make you laugh, bring you to tears, and give you hope."
With a foreword by the New York Times bestselling author Brené Brown and an introduction by the founder of Philosophy Beauty, Cristina Carlino, PRIME includes never before published essays by Dani Shapiro, Natalie Morales, Christy Turlington Burns, Beatrix Ost, Shiva Rose, Jenny Lawson, Sara Wynter, Alexandra Fuller, Tiffany Shlain, Barbara Lazear Ascher, Patricia Brett, April Gornik, Maddy Corman, Khrystyne Haje, Lee Woodruff, Susan Saint James, Twinka Theibaud, Katherine Center and many others.

For more information or to place an order go to: http://www.theprimebook.org/
---
*Product received. All opinions are my own.
Relieve one step of your holiday stress by creating these six easy, on-trend holiday hair styles with these helpful tips from global hair stylist, Simon Miller.
1. Create a sleek ponytail by pull hair back into a tight pony and securing hair with FREESHAPE 2-in-1 styling + finishing spray. Then wrap velvet around the lower portion of the ponytail to create an on-trend holiday style.
2. Upgrade your messy bun for a posh, polished look by adding HAIRPLAY playable texture for re-workable texture and sparkly bobby pins to lock hair in place.
3. Give your effortless up-do a stylish, twist without making it stiff by adding a simple crown braid to upgrade your holiday style.
4. Create the perfect holiday half-up look but section off a small portion of hair on the top of your hair and securing hair in a top knot bun. Then, add FREESHAPE hot flex spray to lower portion of hair before styling hair with a curling iron to create loose waves.
5. Get the perfect chignon by putting hair into a low ponytail and braiding hair in ponytail. Then twist braid around base, securing it at the nape of the neck for the perfect, elegant but simple bun.
6. Style your hair to create effortless, loose waves that can be touched up between work and your holiday party. Use FREESHAPE hot flex spray for restyling hair with protection when using any heat tool.
AWARD WINNING ARTISTS Make PERFECT HOLIDAY GIFTS!
Six time GRAMMY winning and multi-platinum selling Amy Grant
Tennessee Christmas - October 21
First new holiday album in nearly 20 years
A collection of thirteen new recordings, including the title track, Tennessee Christmas offers a blend of heartfelt originals and Grant's own spin on popular Yuletide classics
Christian worship leader, GRAMMY and Dove award-winning music artist Chris Tomlin
Good Good Father - October 4
Tomlin's first ever children's book, c o-written with Pat Barrett
The book lends its inspiration from Tomlin's hit single of the same name. A delightful story, Good Good Father will leave children with a greater understanding that God truly is a good, good Father and they are loved by Him.
Key songwriter and worship leader for today's church, GRAMMY winner Matt Redman
These Christmas Lights - October 21
Redman's first-ever holiday album features Natasha Bedingfield , Chris Tomlin and Tasha Cobbs
A follow up to 2015's Unbroken Praisewhich topped the iTunes and Billboard Top Christian Albums charts
Dove Award winning songwritter and worship leader Christy Nockels
The Thrill Of Hope - November 4
Inspired to share her first Christmas album with the world, Nockels i ntroduces her take on holiday classics mixed with original songs
Nockels invited family members to take part in the project, including husband Nathan Nockels (Passion, Matt Redman, Laura Story)
---
*Product received. All opinions are my own.
My hair gets so unruly and haggard looking in the winter. I cannot use just any hair care brands to bring my hair back to life. It takes high-quality hair care products to restore health and life back into my hair. Thankfully, Novex has come to my rescue!
Discover the secrets of natural Brazilian beauty with Novex, the #1 selling keratin product line in Brazil. Novex is a deep conditioning system developed to treat the hair and restore shine and smoothness. Novex can be used on ALL hair types as it is based on Brazilian women who come in all colors and forms. Novex is consumer friendly and easily used at home. It does not take out curls or waves and simply de-frizzes the hair for ultimate shine and silkiness. Novex is one of the only keratin companies available in the US that is Brazilian owned and manufactured.
I received Embelleze Novex Coconut Oil products to review.
Novex's Embelleze Novex Coconut Oil products are enriched with the purest Coconut oil from Brazil and Vitamin E. This line is ideal to revive dry, rebellious and frizzy hair. While maintaining the natural moisture, prolonging for much longer the smooth and straight effect.
Coconut oil is a natural substance extremely nourishing and moisturizing. It has a high concentration of elements that strengthens the hair structure leaving it protected and resistant to external agents.
Here is a summary of the products I was sent:
Novex Coconut Oil Shampoo~ The Novex Coconut Oil Shampoo has been specially designed to naturally nourish, treat and leave the hair silky. Its formula counts the purest Coconut Oil, responsible to provide all the moisturizing and nourishment that your hair needs, leaving it smooth, without frizz and with a glossy shine. I love how it has a luxurious lather that cleans my hair perfectly and leaves it shiny and beautiful!
Novex Coconut Oil Conditioner~ Novex Coconut Oil Conditioner has been specially designed to nourish, repair and discipline frizzy hair. It contains the purest Coconut Oil that will add an extra glossy shine to your hair. My hair feels completely healthy and renewed whenever I use it.

Novex Coconut Oil Leave-in Conditioner~ The Novex Coconut Oil Leave-In Conditioner provides the necessary nutrients that grants straight, silky and nourish effect to the hair. Its formula with Coconut Oil creates a protective coat on strands that keeps outer agents from damaging the hair, leaving it always detangled, nourished with a glossy shine. After washing and conditioning my hair, this amazing conditioner is the perfect finishing touch that my damaged hair needs.
Novex Coconut Oil Deep Conditioning Mask~ Novex Coconut Oil Deep Conditioning Hair Mask is an intense treatment to repair dry and indiscipline hair, helping to restore shine and smoothness to any type of damaged hair. This product is enriched with the purest Coconut Oil from Brazil and Vitamin E. I use this product at least twice each week during the winter. My hair looks completely revitalized and my split ends seem to just vanish. I love it!
For more information go to: http://www.novexhaircare.com/
---
*Product received. All opinions are my own.