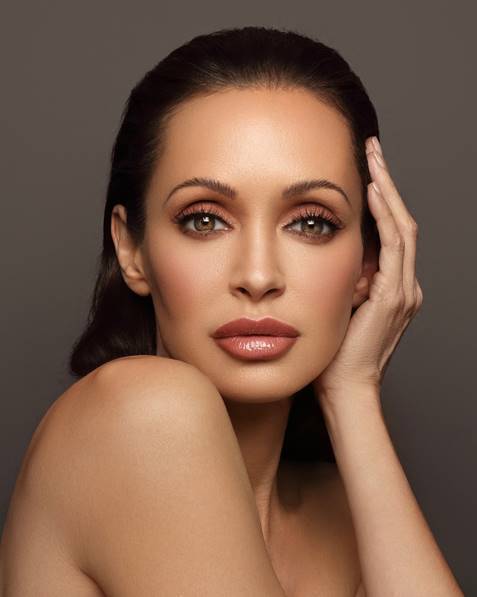 I am so excited to have learned about Runway Rogue Cosmetics!
Runway Rogue is the creative vision of 90's supermodel Patricia Hartmann, whose favorite aspect of her illustrious modeling career was the incredible transformation that happens in the makeup chair. Famous for her full and pouty lips, Patricia carefully crafted each shade for each collection of lipstick bullets, lip glosses and liquid lipsticks to fulfill her dream of building a luxurious beauty brand for the consumer market, yet inspired by her experiences with the world's leading makeup artists. All Runway Rogue formulas are loaded with hydrating oils and extracts and are paraben, gluten, talc and phthalates-free, vegan, non-comedogenic and always cruelty free!
Runway Rogue has taken Instagram by storm with their use of sexy imagery of full-plump lips and gorgeous models, turning the spotlight on their luscious lip colors and luxurious brand image. Runway Rogue currently features four collections of lip products, their innovative long wear formula quickly becoming a consumer favorite for their comfortable, non-drying formula, with a fifth collection launching this coming July at Miami Swim, Powered by Art Hearts Fashion.
I was given the chance to review a few of Runway Rogue's gorgeous lip formulas, and I am definitely in complete love with them.
My favorite is my Pearl Glam liquid lipstick in Callback. It is a gorgeous earthy bronze with silver and gold shimmer. This perfect formula feels weightless, and stays put all day! It gives off intense shimmer without stickiness. It does not make my lips feel dry, and it does not kiss off!
(This photo does not do the actual beautiful color justice)
Imagine a completely different kind of liquid lipstick that doesn't make your lips feel like the Sahara. A unique formula packed with ultra-fine pearlescent pigments that feels utterly weightless but stays put all day. Intense shimmer without stickiness that makes your pucker appear bigger, softer and plumper than any other liquid lipstick out there!
Use on clean, dry lips. Outline lips with applicator, then fill in the rest in one layer only. Wait two minutes to set, without smacking or rubbing your lips. Wear alone or top with gloss.
Contains new must-have beauty ingredient Kakadu Plum to prevent and treat lip lines!
Powerful antioxidants
Precision tip applicator
Multifaceted finish
Non-gritty
I am also smitten with Runway Rogue's matte lipstick in Casting Call. This beautiful shade is the perfect reddish maroon. It perfectly compliments my skin tone. The moisturizing formulation is rich in good-for-your lips ingredients, such as
Jojoba Oil to hydrate and soften the skin without clogging your pores!
Safflower Oil to enrich your lips with hydrating vitamin E!
Aloe Vera to sooth and hydrate your pout!
Vitamin E to combat free radicals with potent antioxidants!
Here is Patricia's little story about how she came up with this shade- "I once had an audition where the client asked the models to show up with a dark red lip. Hmmm? Clients almost always ask the models to come nearly barefaced, so that they can basically view you as a blank canvas for whatever look they had in mind. What to do? I mixed and matched whatever I had available and showed up with this reddish maroon lip. Well, guess what? I got the job, and ever since this has been one of my favorite shades. Now you don't have to mix and match, because I did it for you! Inspire serious lip color envy with this matte maroon red, and if you want to give it an extra pop, top it with a layer of my High Shine Lip Gloss in Runway Red."
.
For more information on Runway Rogue, please visit them on the web at https://runwayroguebeauty.com/
Instagram- @Runway.Rogue
Facebook- @RunwayRogue .