Make summer your scent with Rituals Cosmetics
The fresh and smokey aromas of summer remind us all of fun under the sun and romance under the stars. Why have it end in August when you can have summer all year round?
Summer Limited Edition Oasis de Fleurs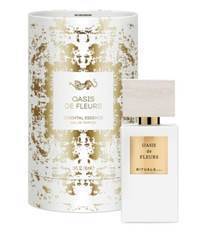 Perfume $75.00
Inspired by a fragrant, lush oasis hidden in the wilderness of ancient Arabia, this scent is refined by rose, Indian sambac jasmine, heliotrope and Indonesion orchid. The fresh coolness of spring water and bamboo makes this perfume the best fragrance for every occasion.
Express Your Soul Summer Collaboration with Artist MadC
Foaming Shower Gel $15.00
Combined with the invigorating properties of verbena with the floral and citrus scent of petitgrain, this shower gel creates a refreshing, summery feeling. It hydrates your skin under the shower and leaves your skin perfectly soft great after a long day at the beach.
Holy Smoke
Candle $45.00
Leave the marshmallows at home and bring the bonfire inside with this luxurious, richly fragranced scented candle based on Rosewood known for its relaxing and elegant fragrance. Enjoy for up to 60 hours!
Available at rituals.com