Who doesn't love Peppa Pig? Peppa Pig is the one children's program that does not annoy me. In fact, I love Peppa, and so does my nine-year-old son, Braxton. We just received the new Peppa Pig Sunny Vacation DVD to review and my son has been watching it most of the afternoon. (Before I sent him to his friend's house to go swimming. We can't let Peppa have all of the fun, can we?)
Get ready for adventure with "Peppa Pig Sunny Vacation" from Twentieth Century Fox Home Entertainment and Entertainment One. It's time for a special Family Holiday! Celebrate the summer as we come along with Peppa, George, Mummy Pig and Daddy Pig on a Sunny Vacation abroad.
Peppa is enjoying all of the sights and sounds of Italy, but she also can't wait to go home and see her friends! "Peppa Pig's Sunny Vacation" on DVD is packed with excitement as Peppa and her family set off on their trip across Italy. Kids and parents alike will love the four-part sunny special with 8 additional super fun-filled Peppasodes!
Very cute! I just love Peppa's cute little voice and all of the funny snorting each character of Peppa's family does in between sentences. Peppa Pig is sure to brighten your day!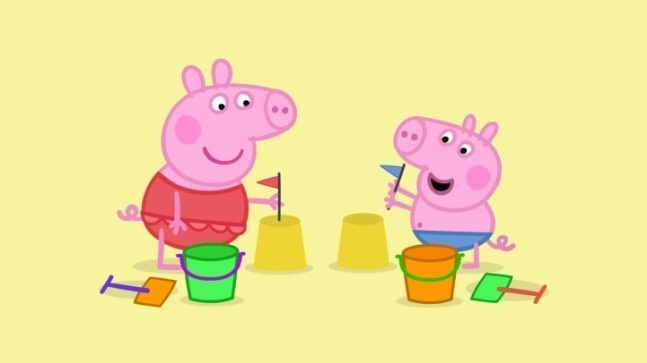 Facebook: Official Peppa Pig
Website: www.peppapig.com
---
*Product received. All opinions are my own.