Have you heard of the skin beautifying benefits that a good Vitamin C serum can give your skin?
First off, Vitamin C helps to reduce the signs of aging. Vitamin C plays a key role in collagen production. It increases skin's firmness and elasticity, improves radiance and luminosity and improves skin's hydration.
I had been searching for a good Vitamin C serum that would help rejuvenate and my maturing skin, and to bring back that youthful glow.
I was given the opportunity to try out Clinical Skin's Vitamin C Pro-Collagen Serum.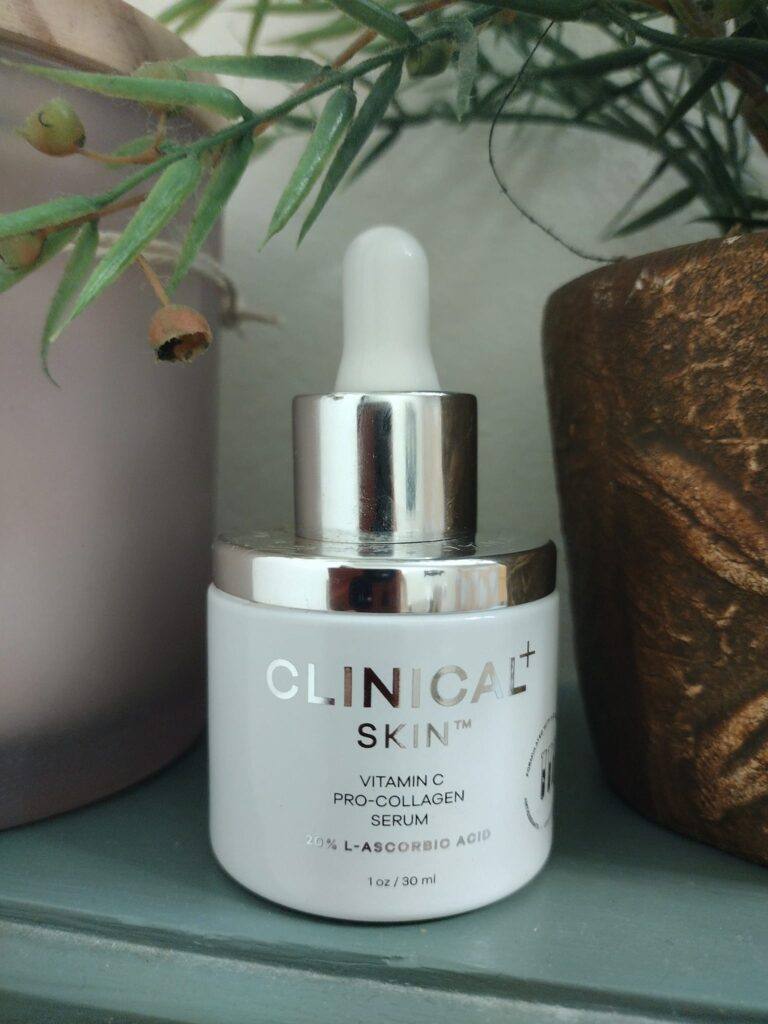 Vitamin C Pro-Collagen Serum Leaves your skin feeling rejuvenated and beautifully radiant. Clinical Skin's powerful antioxidant rich serum with 20% L-Ascorbic Acid is designed to improve skin tone and luminosity while minimizing signs of aging.
After cleansing both morning and evening, I apply a few drops of Clinical Skin Vitamin C Pro-Collagen Serum and blend onto my face, neck and decolletage. I can immediately feel the intense hydration as the serum penetrates my skin, transforming it from the inside out. I am really loving the firmness and radiance I am seeing after only one month of use! And my dark spots? They are almost invisible!
I am using Vitamin C Pro-Collagen Serum in conjunction with Clinical Skin's amazing PolyPeptide Firming Serum. My skin has never looked or felt more beautiful.
Giveaway
One winner will receive a bottle of Clinical Skin Vitamin C Pro-Collagen Serum (Retail value $120)
How? Just fill out the GiveawayTools form below for your chance to win. Good luck!
For additional information, visit: https://clinicalskin.com/