Elite Serum™
is widely considered to be the most intensive anti-aging eye serum formula on the market today. Compare for yourself, as no other eye serum contains such a compelling mixture of marquee ingredients. All of which are instrumental in the fight against wrinkles, dark circles and puffiness around the eyes.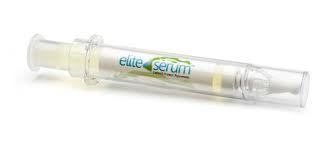 The award-winning serum is contained in a 0.47 oz applicator syringe. This is enough for a 45-60 day supply when used twice daily, as directed. Elite Serum™ is so powerful, that only a tiny drop needs to be dispensed for maximum effectiveness. The patent-pending syringe that houses the serum is scientifically engineered for easy and even distribution from the pump to your fingertip, cutting out the guesswork normally associated with other serums.
The extra strength blend contains an extremely potent concentration of Argireline®, Hyloxyl®, Eyeliss™, Matrixyl™3000, SYN®-COLL and SNAP-8. This is the only formula on the market designed by scientists that contains this unique combination of advanced and clinically proven peptides that are designed to reviatlize and rejuvenate lost collagen and fibronectin in the skin.

Advanced Features and Benefits


Formulated with the highest concentration of medical grade ingredients.



Rich seaweed extract base as used by the world's most expensive serums.



Contains scientifically advanced peptides that have proven results.



Delivers a youthful and vibrant appearance around the eyes.



Rapidly brings oxygen and nutrients to the eye area.



Reduces the appearance of dark circles and puffiness.



Diminishes the appearance of fine lines and wrinkles.



Feel the difference directly under and around the eye area within minutes.



Ultra-lightweight and fast-absorbing application.



No injection needed. It works on areas where the botulinum toxin solution can not.



A Cooling, hyper toning sensation indicates that the serum is working.



Scientifically designed as hypoallergenic, non-sensitizing and non-irritating.



Can be used safely and beneficially in conjunction with other skin care products.



Ability to work alone as needed as a powerful eye serum.



Manufactured in the USA in an advanced FDA registered research laboratory.

Before and after use of SkinPro Elite Serum Rx
My Experience: I received a sample of SkinPro Elite Serum Rx to review. Although I am fortunate enough not have any wrinkles under or around my eyes as of yet, I do tend to get circles and some puffiness, especially when I am very tired. After washing my face at night as well as first thing in the morning I apply this amazingly cooling cream under my eyes. It absorbs almost instantly. I can actually feel the tightening going on, as if my delicate eye skin is being shrink-wrapped back into place. Within minutes, the puffiness is gone and the circles are diminished. I am very impressed and I love it! It truly is a miracle serum.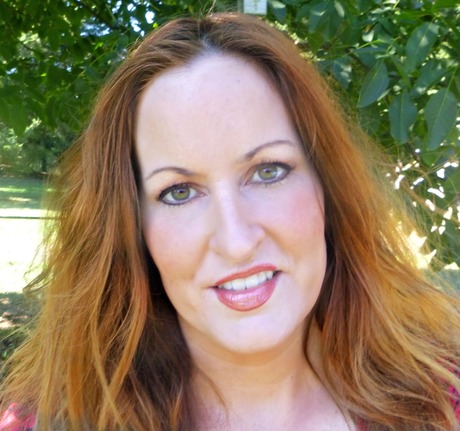 Can you believe that I had under eye circles this morning?
WIN: One winner will receive a 0.47 oz tube of Pro Elite Serum Rx (Retail Value: $ 89.95)
How? It's easy! Just enter to win using the Rafflecopter form below. Good Luck!!!!
---
Disclaimer: I received a sample of this product to review and to keep. The opinions are my own.