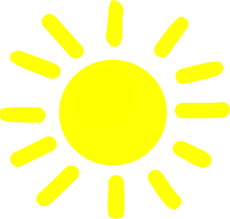 It is already May! The weather will hopefully be getting warmer (and staying that way!) It is time to star planning some seriously fun springtime activities for the kiddos. These outings would not be complete without the perfect kid-friendly snack options!
Unroll the fun this spring with Welch's Fruit Rolls! Featuring fruit as its first ingredient, the Fruit Rolls are gluten free, preservative free and available in three mouthwatering flavors – Berry, Tropical and White Grape Strawberry.
Welch's Fruit Snacks are available in a variety of delicious spring flavors, think Mixed Fruit, Berries n' Cherries, Fruit Punch and more, as well as a range of package options ideal for on-the-go snacking.
Go Organically Fruit Snacks are USDA-certified organic, made with real fruit, GMO-free, gluten-free and preservative-free. Even better, these tasty and smart snacks are only 70 calories for each individual pack.
We were recently given the chance to try out several different types of fruit snacks, and my kids couldn't get enough of them! The Welch's Fruit Rolls were by far my four-year old son's favorite (because he enjoyed pulling them apart), as well as their fruit punch fruit snacks. He also LOVES Go Organically fruit snacks.
We liked the convenience of taking them to church or throwing them in his backpack for preschool. Since they're made with real fruit and contain 100% vitamin C, I know that my children can get the sweet flavor they love but can still enjoy the benefits of fruit without compromise.
---
*Product received. All opinions are my own.