Did you know? I just learned that the palm oil industry has a devastating impact on the environment, contributing to global deforestation, greenhouse gas emissions, and biodiversity loss. Avoiding palm oil is just as important if not more important than avoiding plastic. The rainforests in Indonesia and Malaysia are being burned to the ground for it.
Palm oil can be found in 70% of personal care items and 50% of packaged food. While most companies are still using palm oil, there is a small but powerful contingent of indie brands eliminating this deadly filler from products, people just need to know what to look for.
David Bass, the co-founder of Peet Bros., the brand that puts the planet first by creating 100% palm-free skin care products, said "We are relieved to see the dangers of palm oil exposed. There are years of research proving that extracting palm oil is harmful to not only the environment, but also the workers made to extract it."
Going palm-free is an impactful first step in fighting global climate change. I know, it's easier said than done, but that's why we put together an easy step-by-step process on how to get started. See it below.
I honestly never knew anything about palm oil, and why it is not sustainable. I had never thought about it, but thanks to Peet Bros, I have learned something new! I did not realize that so many of the products I use every day are made with palm oil! I was given the chance to try out some of Peet Bros products, and I absolutely love them!
Peet Bros Bar Soap smells amazing! It comes in Shea Butter, Olive Oil and Hemp Oil + CBD formulas, as well as a variety of uplifting fragrances. Each scent is devine! My favorite fragrance is probably coconut vanilla! (Coconut Vanilla bar is a dreamy blend of fresh, tropical vibes and sweet vanilla.)
The Shea Butter Bar Soap also includes other natural ingredients for a truly luxurious, super moisturized, whole-body clean. Feel the difference from the first use — Shea is the second ingredient, which means you'll get up to 25 times more Shea Butter than other Shea bar soaps out there.
The Olive Oil Bar Soap is made with pure Olive Oil and other natural ingredients for a super moisturizing lather and a buttery feel that will leave your whole body clean — and your conscience clear.
The Hemp Oil+CBD Bar Soap is sustainable, palm-free and is powered by naturally moisturizing hemp oil and 125mg of hemp-derived CBD. With the amount of Hemp Oil in this bar, your skin will not only be clean, but also feel super moisturized.
I use my bar soaps in the shower, and each one I have used is perfect for shaving my legs. The formulas are so creamy and moisturizing! I love the rich lather!
The soaps are really cute, too. They look very pretty in a soap dish in my bathroom. These must-have bars make my entire bathroom smell fresh. In fact, I am also keeping a few bars in my lingerie drawer!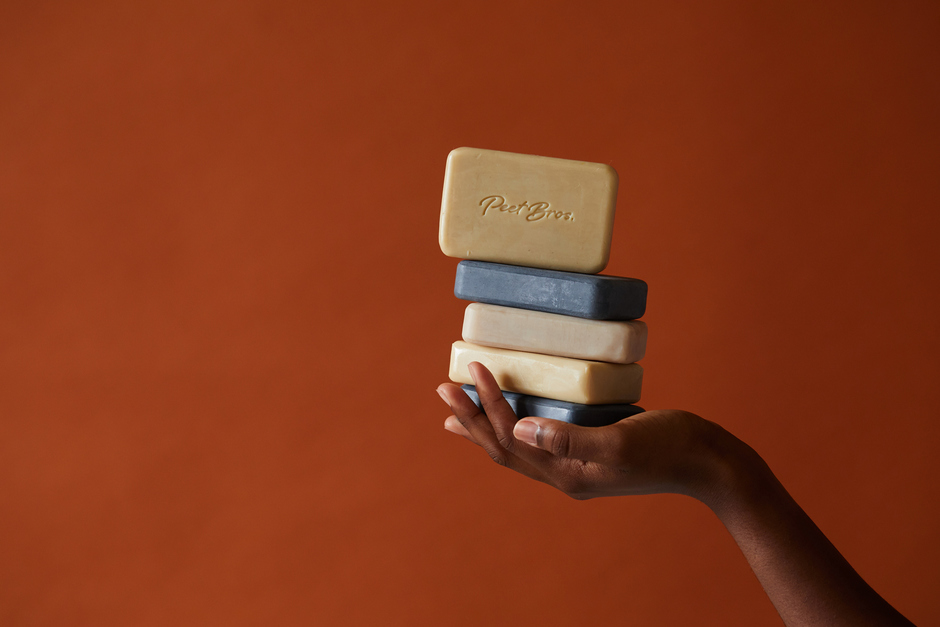 I am a body lotion addict, and when I come across a new favorite body lotion, I want to shout it from the rooftops! Peet Bros Shea Butter Lotion feels amazing on my skin. This 100% palm-free hydrating lotion is made with super-rich, moisturizing Shea Butter.
It not only absorbs quickly, but it leaves my skin feeling hydrated without being sticky and greasy. My skin is left soft, touchable and never greasy! There are several fragrances to choose from! This body lotion is perfect for soothing the dry skin than comes during the colder months of winter.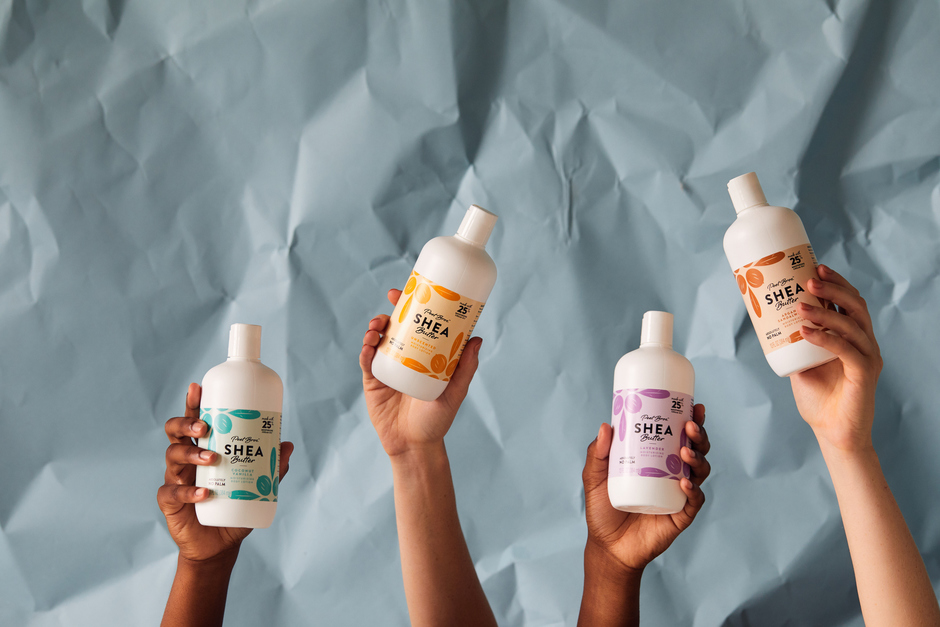 There is also a CBD+ Hemp Oil formula, which is a 100% palm-free lotion crafted with naturally moisturizing Hemp Oil and 125mg of hemp-derived CBD.* This sustainable lotion not only absorbs quickly, but it leaves your skin feeling hydrated without being sticky and greasy.
Chamomile is used in aromatherapy and night time teas for its calming and tender floral sweetness. In our Chamomile Green Tea lotion, we pair it with bright green tea for a balanced scent that's like a tea break in a bottle. I use this before bed at night after my nightly shower, to seal in the moisture. I have found that I sleep more peacefully after using it.
For more information, visit: https://www.peetbrospalmfree.com/